Toyota is bidding to become a major player in driverless technology by producing a new autonomous vehicle platform that can be configured by companies it partners with.
The Japanese firm has created a concept called the e-Palette to demonstrate its Mobility Services Platform (MSPF) at the Consumer Electronics Show (CES). This features a suit of autonomous hardware that can be controlled via an open control interface, meaning a brand can apply its own autonomous software system to the vehicle.
CES 2018: concept cars and tech at the Consumer Electronic Show
Toyota has created 'guardian' software that can take over should any issues arise, to act as a safety net for each brand's own system. The MSPF is also be open to receive over-the-air software updates from its provider.
Inside, the MSPF's interior can be kitted out with parts and technology to suit the demands of each partner. A parcel delivery van, for example, would prioritise load space, while a ride-sharing car would be given seating.
Speaking at CES, Toyota president Akio Toyoda explained: "Today, you have to travel to the story. With the e-Palette system, the store can come to you. By combining a number of e-Palettes, you can create a social hub, and it would be great at festivals."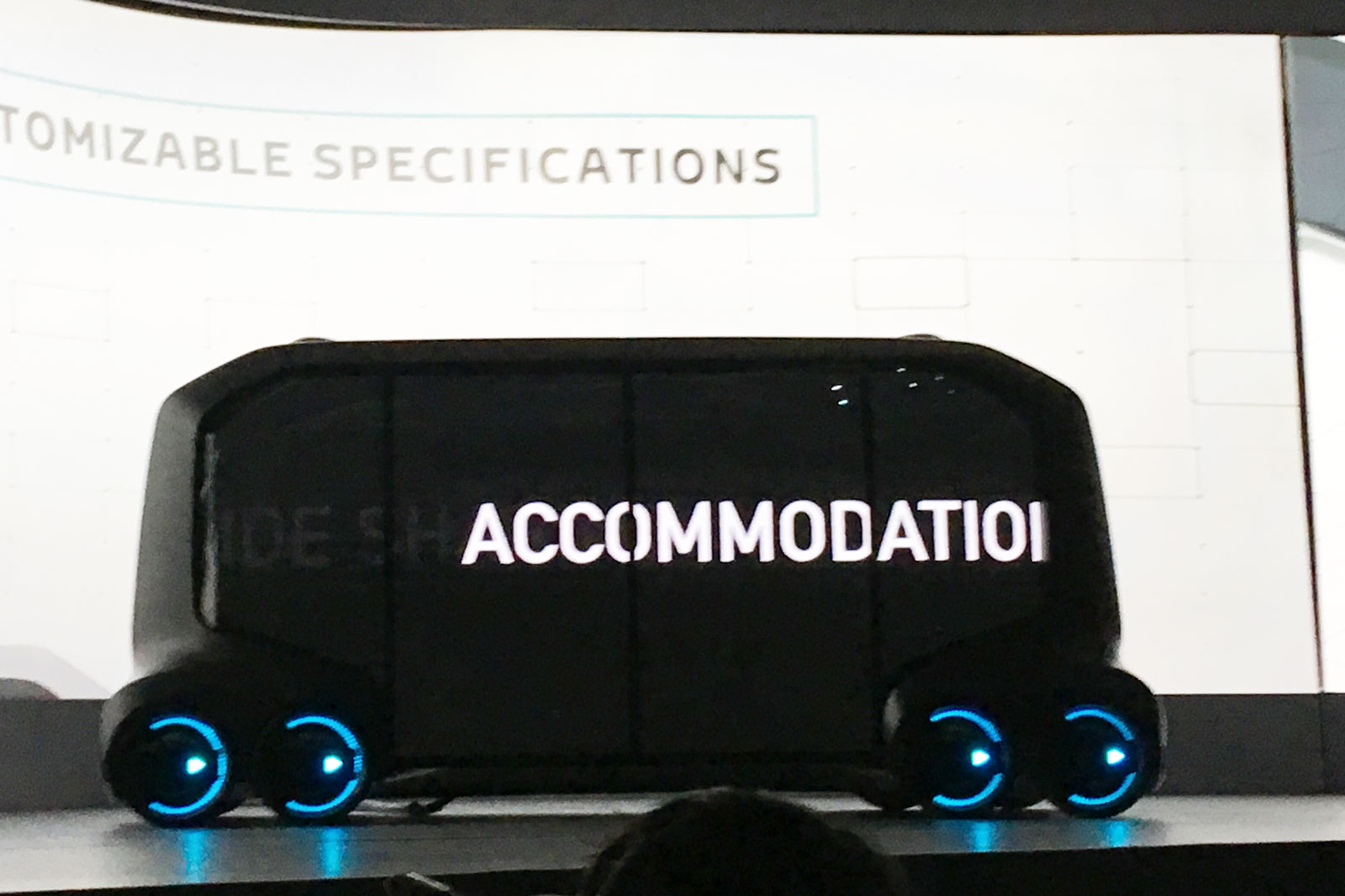 This adaptable packaging also enables adjustable usage for the same vehicle, so it can be shared between various businesses and transition from one role to another. Toyota said it expects the MSPF to come available in three sizes, measuring between 4000mm and 7000mm in length.
The concept on display at CES in Las Vegas is 4800mm long, 2000mm wide and 2250mm high, giving it a similar footprint to the Range Rover Velar but making it 615mm taller than the SUV to provide clear interior access space.
Toyota has also established an e-Pallete Alliance to support the service industry, and has already signed up Mazda, Amazon and Pizza Hut, as well as ride-hailing app companies Uber and Didi. These will each have access to the MSPF to develop their own takes on this modular, production-flexible vehicle.