I've got previous here. The first car I bought with my own money was a saloon – a 2007 Ford Focus four-door – and I loved it.
I loved it because it did everything the regular Focus hatchback did, but also included a bit of its own image, a bit of flair and individuality. Rubbish, you might be thinking: saloon versions of popular hatches aren't any more practical – and are considerably less popular – than the cars upon which they're based.
They also rarely make it to the UK. Saloon versions of the Vauxhall Astra and Focus are sold widely across mainland Europe, but neither is available here, because British buyers tend to opt for either small family hatches or SUVs. Mazda wants to change that and, so far, 22% of 3 buyers are opting for this Fastback saloon version over the hatch.
The Fastback is a notably different shape from the hatchback that we ran in 2014-2015 and has a smaller, more frugal 1.5-litre diesel engine. So although the trim level is the same, that's where the similarities end.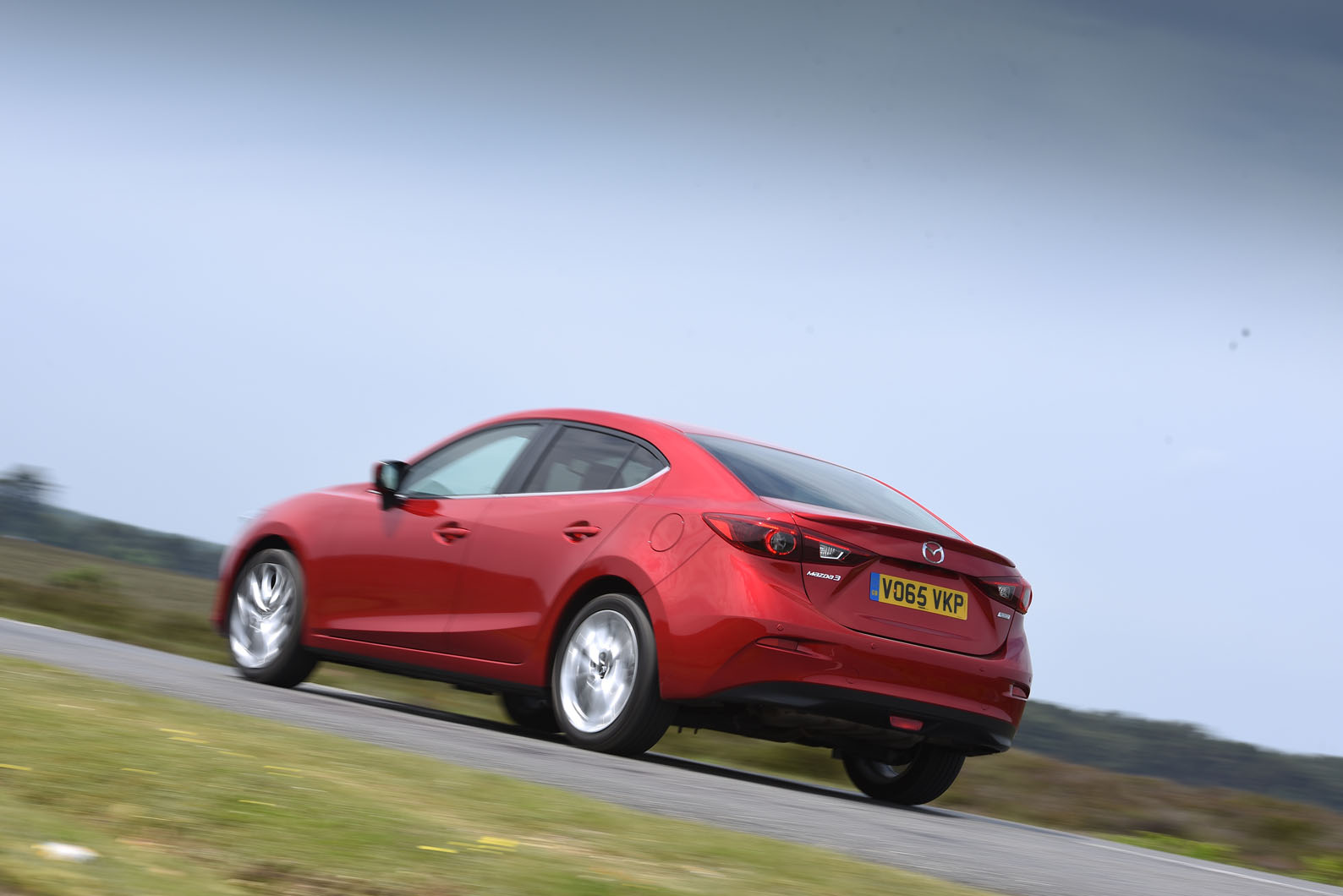 With 104bhp available, the diesel motor isn't what you'd call sporty. The 0-62mph sprint takes 11.0sec and its top speed is 115mph. What you lose in performance, though, you gain in fuel economy. Mazda says we should expect 74.3mpg combined and CO2 emissions are rated at a company car tax-friendly 99g/km.
Thus far, and bearing in mind that we're only about 1000 miles into our 'ownership', we're averaging about 55mpg without trying too hard. Some way off Mazda's official figures, then, but impressive nonetheless. I'm also enjoying the six-speed manual gearbox. Having come straight out of an eight-speed automatic in our about-to-depart Jaguar XE, it's a welcome change to do the job myself.
On to the body. I think this 3 Fastback looks great. It's in the rear 10% of the car that you notice the change in styling, and I'm a big fan of the way the boot is integrated into the rear and the lip spoiler you'll find there, too.