Our Land Rover Discover Sport requires an AdBlue top up
Shortly before editorial assistant Doug Revolta borrowed the Discovery Sport for a holiday in Cornwall that included a visit to historic Pendennis Castle, the instrument display had begun to issue the occasional gentle warning that the diesel exhaust fluid (DEF) level was getting low.
DEF, better known as AdBlue, is a mixture of urea and distilled water used in modern diesel-engined cars to help clean up exhaust emissions, and you can't afford to ignore the increasingly strident warnings for too long or the car will refuse to start.
I knew a top-up was looming but forgot to mention it to Doug before he set off for Cornwall, so it was hardly a surprise when he sent me a worried sounding text asking what he should do about the car's renewed demands for AdBlue.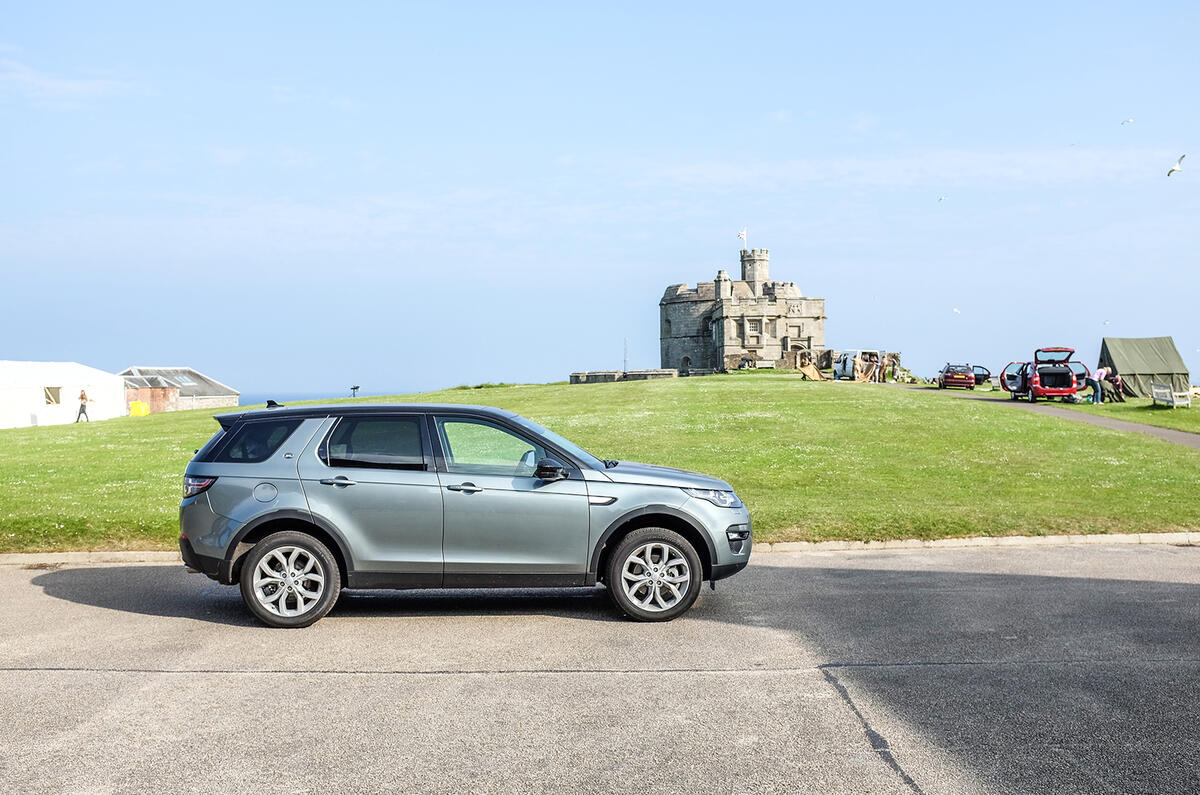 I told him to bring the car back as it was and I'd sort it out.
This is the first diesel-engined car I've run for years, so the whole process of adding AdBlue was new to me, but I knew I'd be able to get bottles of the stuff at most service stations.
After consulting the handy leaflet on the subject that I found in the owner's manual wallet, I bought two 1.5-litre spill-proof bottles, thinking that would be enough.
These bottles are designed to screw into the AdBlue filler spout — located in the engine bay, next to the bulkhead, in this case — so there's no risk of making a mess. As it turned out, two bottles weren't enough.
The service station didn't have any more small bottles but pointed out that I could buy a 10-litre container of the fluid, with a fairly basic filler funnel, for barely any more than the £10 I'd paid for each of the 1.5-litre bottles.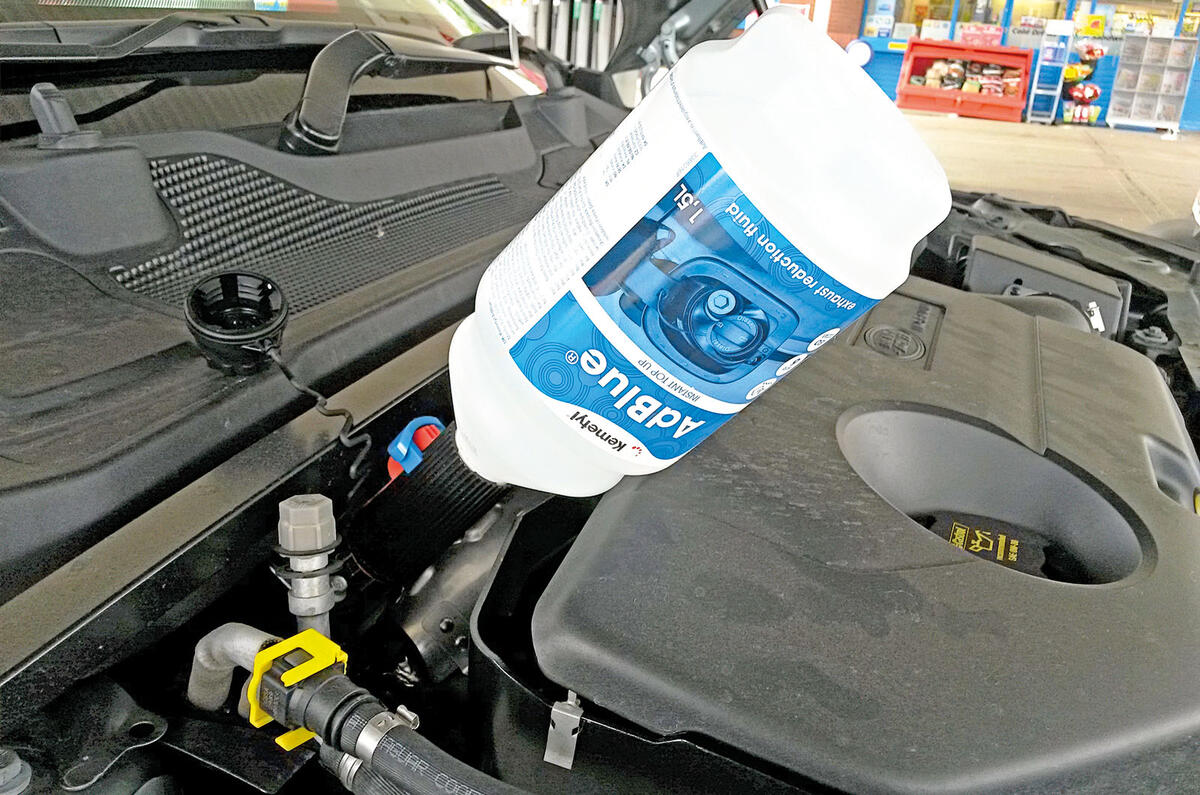 Ten litres seemed excessive, so I drove off to another service station, where I added another 1.5 litres. Frustratingly, the warning light was still lit when I fired up the engine.