Mercedes-Benz's new generation of app-based digital services will, in future, allow drivers to decide whether they wish to drive their car or let it drive itself.
The new "digital eco-system", which initially comprises three main Mercedes Me apps already available to download, plus its own developer platform, means that Mercedes owners can now add functionality such as pre-conditioning the temperature inside their car or booking a service.
However, this is only the first step for Mercedes in the type of digital services it will offer as it bids to capitalise on the rapid development of digitalisation and automation in the car industry - and, crucially, on an important revenue stream.
Mercedes' boss of digital services, Mathias Vaitl, told Autocar: "This is just a starting point of a new era for the digital services business. An app is far more than a remote control. There's a lot more to come: regarding safety, connectivity to other devices such as Apple watch - so that one's whole life is connected. Our goal is to be the digital leader in the industry."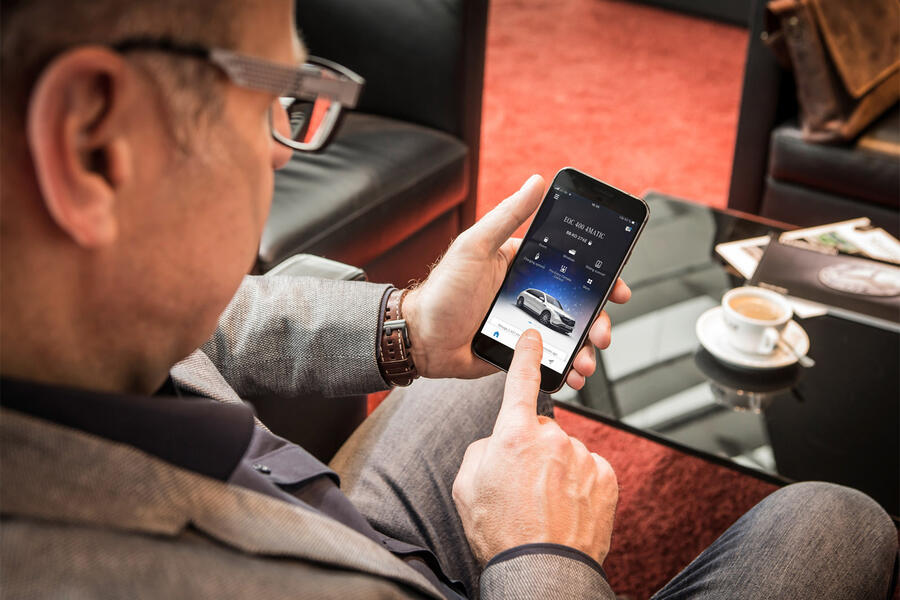 One area in which Mercedes' digital services will play an important role is self-driving cars. Last month, Mercedes chief Ola Källenius announced a tie-up with Silicon Valley-based Nvidia placing in-car computing power at the forefront of its business. The partnership will result in new systems in Mercedes models from 2024 that promise next-generation over-the-air software upgrades, including automated driving features.
Vaitl said: "There will be special equipment on our cars that you can deactivate or activate via our digital services. Ola Källenius recently talked about automated driving - and this is one example where we will see activation and deactivation on demand."