The London Taxi Company (LTC) has opened a new £300 million factory in Warwickshire to produce its new range-extender electric black cab, which will go on sale later this year.
An electric van built on the same platform will also be built at the site, which is the first new vehicle manufacturing plant in Britain for more than a decade, and is also its first dedicated electric vehicle (EV) production facility.
New LEVC TX London taxi revealed with zero-emissions capability
LTC, which is owned by Chinese automotive firm Geely, also owners of Volvo, says the factory has created more than 1000 jobs.
The plant in Ansty, near Coventry, has the capacity to build more than 20,000 vehicles annually and will initially focus on the range-extender electric black cab. Output could eventually reach up to 36,000 units per year.
Geely will add a further £25m of investment, as LTC bids to become a world leader in zero-emission capable commercial vehicles.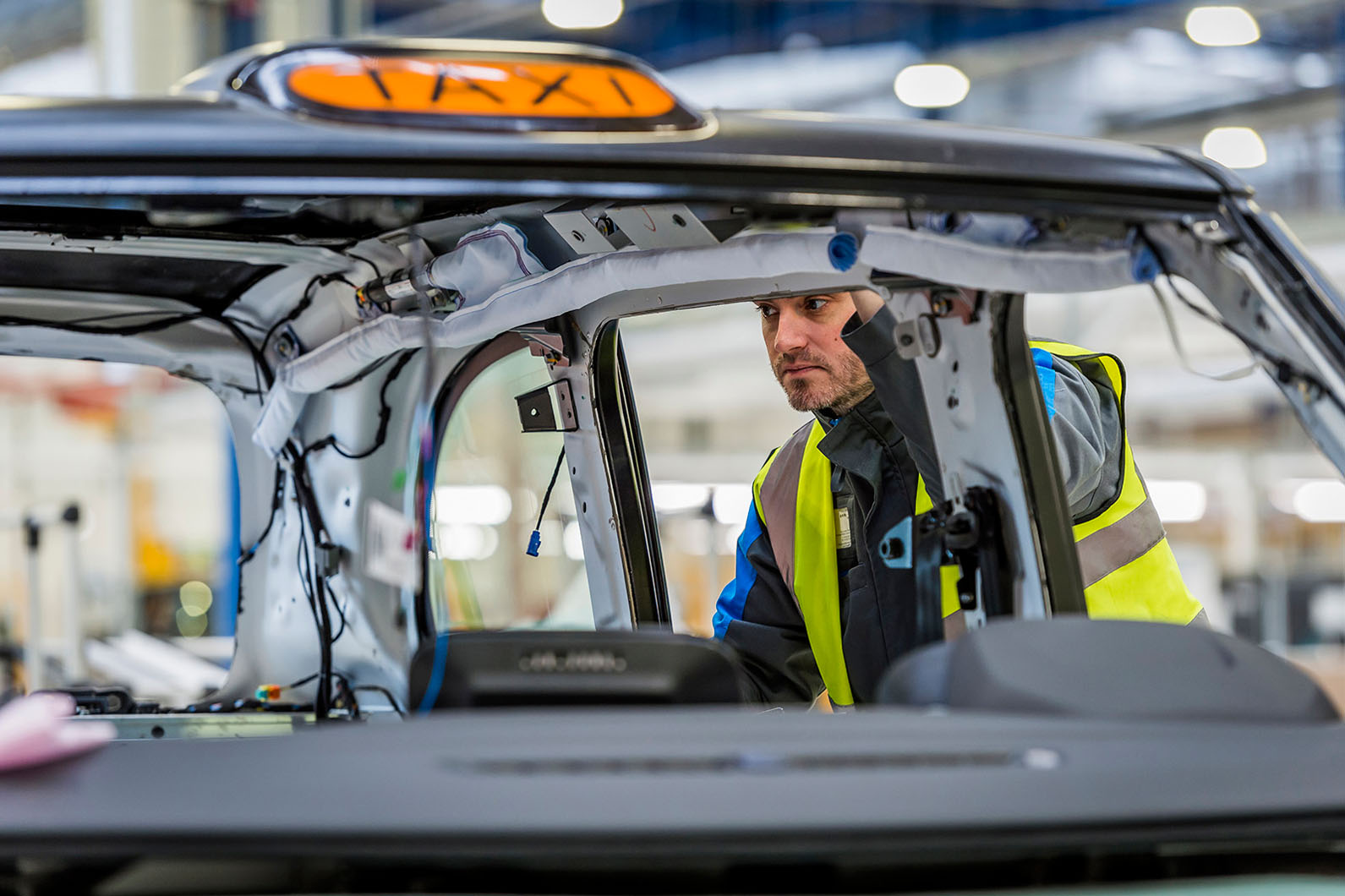 The facility also includes a research and development (R&D) centre for EV powertrains and lightweight aluminium body structures. LTC describes the technology behind the new facility as 'cutting edge', having been developed in collaboration with other Geely-owned companies, including Volvo. LTC CEO Chris Gubbey told Autocar that his company has now effectively become Geely's 'lightweight expert', suggesting its knowledge will be passed on to sister brands in the group.
LTC said its taxi uses "proven Volvo electric powertrain system technologies and components comprising a new EV lightweight platform". The new 1.5-litre three-cylinder engine that's destined for the Volvo XC40 will first be used as a range extender unit in the new zero-emission black cab.
"The difference with the Volvo is that the combustion engine is just a range-extender in the taxi," said Volvo CEO HÃ¥kan Samuelsson at the opening ceremony for Antsy. "The engine is a Vovlo engine but it'll be built in China."