A London-based architecture company has developed a traffic-beating transport solution for cities that uses autonomous cars in underground tunnels.
PLP Architecture's so called Cartube, revealed today at the Institution of Mechanical Engineers in London, would use an artificial intelligence central control system to manage driverless electric vehicles. The vehicles would travel in a platoon and take passengers from door to door, meaning they're an alternative to private cars rather than public transport.
"One of the big issues of urban transport is that in order to have a large capacity system you need segregated tracks [like a motorway], but cities are not segregated," PLP Architecture director of research Lars Hesselgren told Autocar.
"You can't have roads like these in places like London because of the many road intersections and traffic lights. So we did the very simple thing of calculating how many people you could move using an underground solution, and it turns out our estimate for Cartube is double what something like Crossrail can do."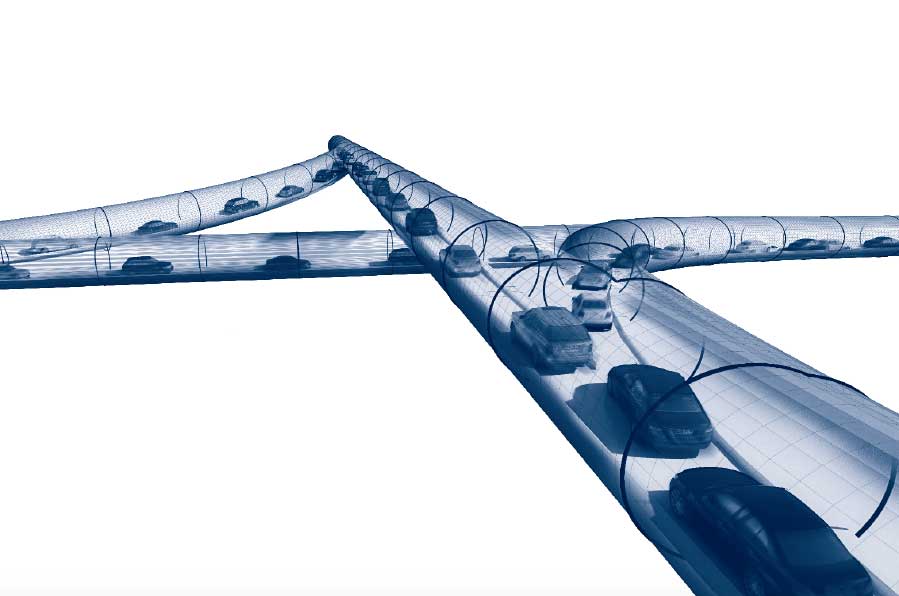 Autumn Statement 2016: how it'll affect motorists
Hesselgren's team worked out that due to the frequency of station stops, Crossrail can only carry 18000 passengers an hour. But an underground road system that used 40mph vehicles could take 40,000 passengers in the same time.
"We've got 3 billion people [globally] to move into urban areas between now and 2050," continued Hesselgren. "There is a crying need for technology that can actually solve this issue. When it comes to major cities that are already congested with a huge amount of buildings, the best solution is to put the transport underground."
Hesselgren explained that using electric vehicles would significantly reduce ventilation issues and placing them underground would free up space on the surface previously taken up by roads. He said the artificial intelligence technology used to control the cars would need to recompute the whole system 100 times every second.