Drifting a Nissan GT-R isn't an easy thing to do, so here are some tips on how to do just that. Go and drive the world's fastest drift car and write a story around the headline 'How to Drift', they said. I thought there might be a problem with that.
Drifting a road car is one thing, but drifting a 1390bhp Nissan GT-R capable of going sideways at 190mph, which it recently did to set a new world record, is something else entirely. Only – not for the first time – I was wrong. The GT-R you see smoking its tyres here is one of the easiest cars in which I've ever tried drifting. Perhaps that should be no surprise, but it was to me. Turns out a car that can drift at 190mph requires the same set of attributes as a car you want to drift at 50mph. Who knew?
How to drift like a professional:
1. Choose your location
A large, empty space with the landowner's permission is ideal. Obviously, we don't condone going anywhere without the landowner's permission, but it's the sort of thing that suits an empty car park more than an empty roundabout.Nissan opted for Fujairah International Airport in the UAE. Quite wide. Long enough to reach 190mph. They said 'yes'. Ideal, then.
2. Choose your car
You'll want it to be rear-wheel drive, relatively powerful and have a limited-slip differential and decent body control. The longer the wheelbase, the longer things take to happen, and a front-engined car is usually easier to control than one with the engine farther back. A decent amount of steering lock is a bonus, too.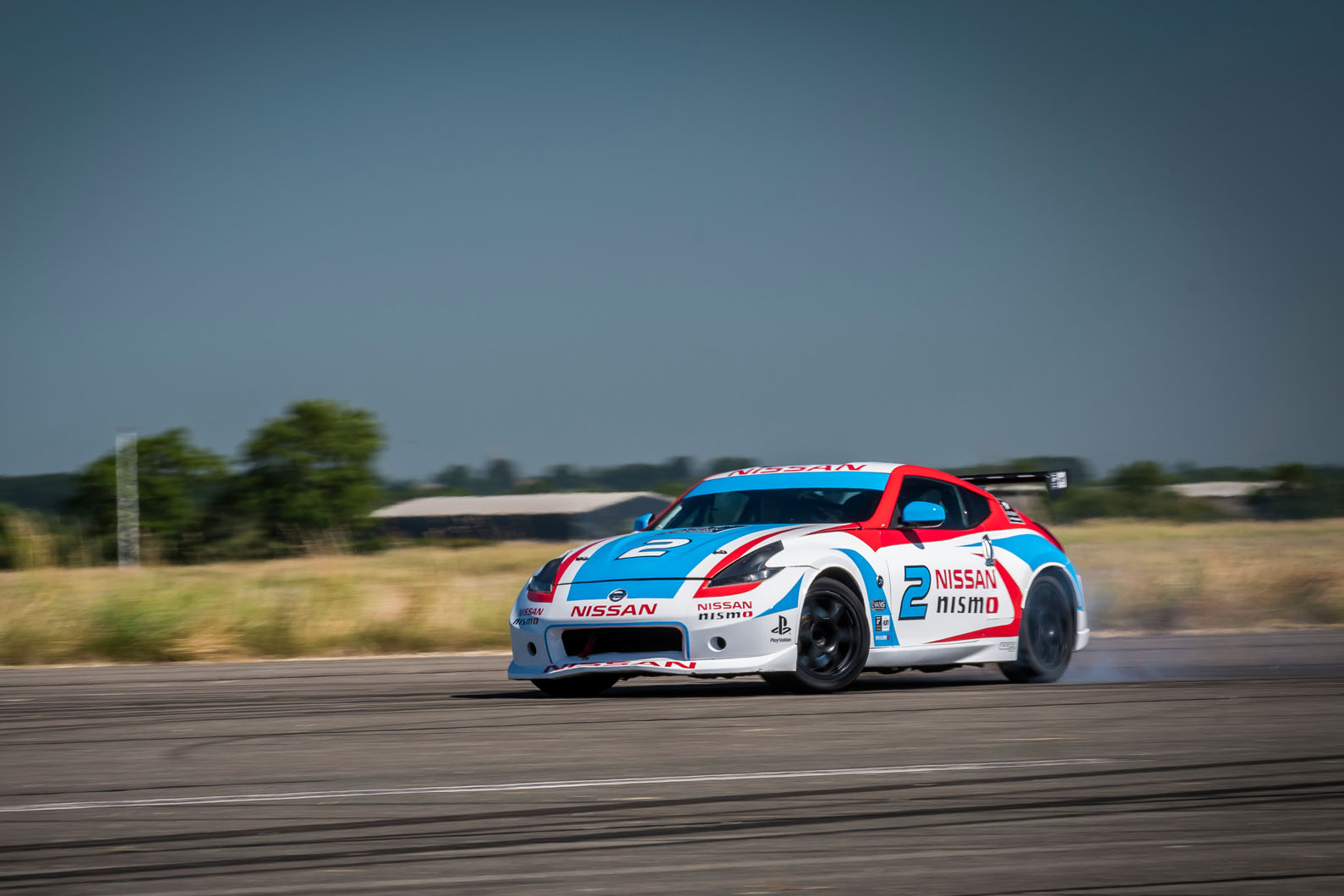 This GT-R, commissioned for Nissan by Driftworks and built by GReddy in Japan, is all of those things. The race 370Z is too, but it is harder to drift than the specially prepared GT-R.