Daimler's chairman of the board, Dieter Zetsche, has told shareholders that Europe must stay united in order for business to thrive in a changing world.
Speaking at Daimler's annual shareholders meeting, Zetsche hinted that the success of its brands, which include Mercedes-Benz and Smart, benefit heavily from the European Union's (EU) free trade zone and free movement of staff.
"Growth and prosperity thrive through cooperation rather than isolation," he said, making reference to upcoming elections in France and Germany that could be affected by the trend set with Britain's exit from the EU.
Zetsche hinted that Daimler's financial success, which reached an all-time high in 2016 with net profit up to €8.8 billion from €8.7bn in 2015, has directly benefitted from the EU. He emphasised the company's Europe-wide partnerships, including the rolling out of a network of fast chargers for its upcoming electric cars, which were previewed with the EQ concept (pictured below).
The meeting focused heavily on the transition of Daimler and its brands from being a producer of vehicles to becoming a mobility supplier.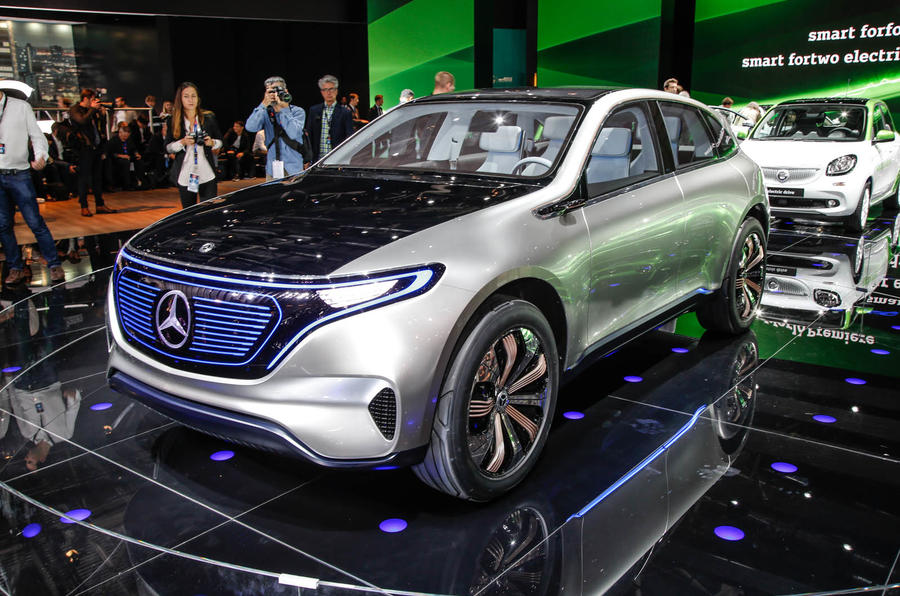 Daimler's chairman of the supervisory board, Manfred Bischoff, said: "We have to achieve a fundamental transformation, from being the number one premium manufacturer to being the number one in a new era of digitalisation.
"[We'll do this by] combining the strengths of classic world - engineering and quality - with the digital world."
Daimler is investing €500 million into a new EV battery plant in Germany, and it will launch its most autonomous-capable model, the facelifted S-Class, at next month's Shanghai motor show.
Zetsche said that autonomy was a key focus for Mercedes-Benz and its sister brands, but he suggested that producing completely driverless cars is not a priority yet.
"Autonomous cars restore mobility [to those who lacked it], including elderly people," he said. "But we're not going to abolish the steering wheel. We'll always build cars whose steering wheels you won't want to let go of."