Back in February, Hyundai UK boss Tony Whitehorn told us that since the new Hyundai Tucson went on sale last October, it had overtaken the i10 as the firm's best seller.
From October to the middle of February, some 13,000 Tucsons were registered, well ahead of the 9000 predicted. Interesting.
Because — in case any extra evidence was needed — Hyundai is now being taken very seriously by UK buyers as not only a manufacturer of cheap and cheerful cars, but also of larger, plusher and more expensive models.
And, of course, everyone loves an SUV. Hyundai recently smashed through the one million sales mark in the UK and wants to be selling 100,000 a year here soon with a 5% market share, up from the 82,000 and a 3.5% share in 2014. Whitehorn has promised "no let-up" in trying to reach that goal.
Clearly, the Tucson, an SUV targeted right at the heart of the ever-popular Nissan Qashqai segment, is going to play a big part in it, and it is coupled with a desire for the firm to move upmarket.
So it had better be good. Fortunately, we've got the next few months to find out whether it is or not.
The Tucson is the new old name for the ix35. The Tucson was actually first made in 2004 as a rather forgettable SUV from the old Hyundai era.
In 2009 it became the ix35 in its second generation as part of a new naming strategy for Hyundai that clearly became confusing for those inside the firm as well as outside, because it has gone back to the Tucson name for the new, third-generation car.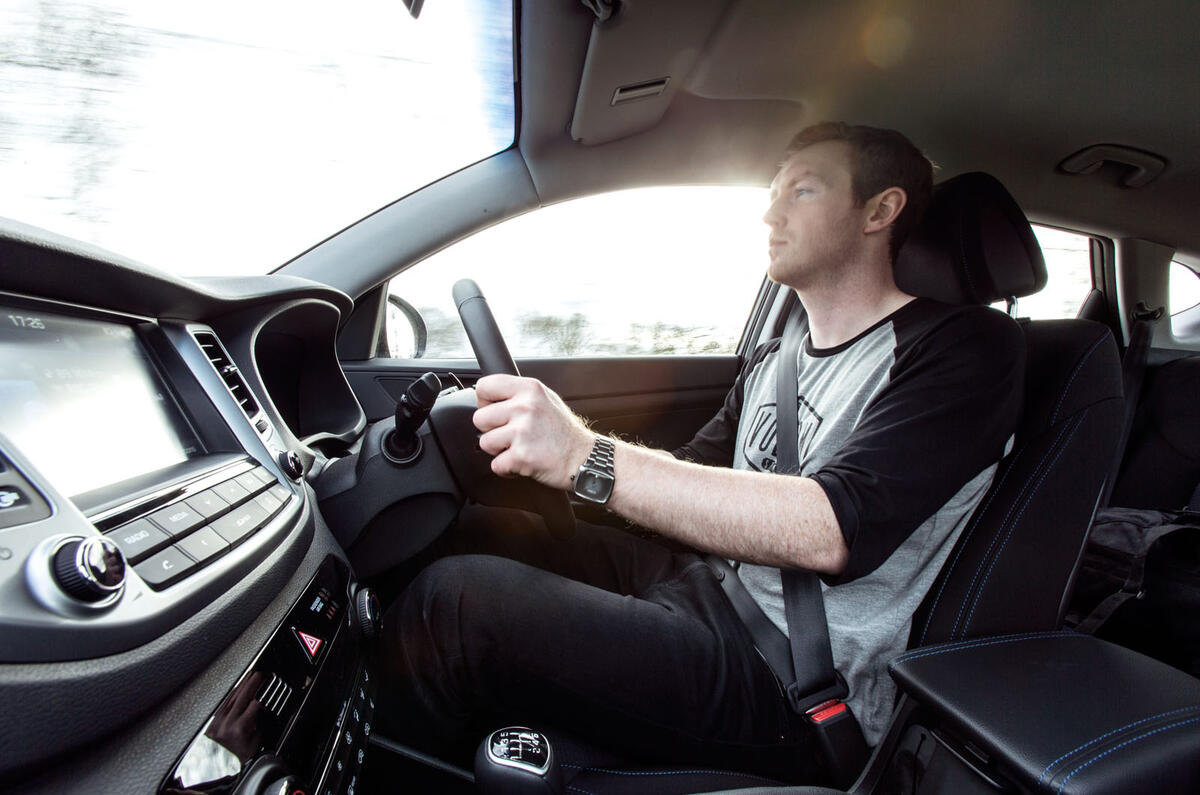 At Autocar, we never actually ran an ix35 as a long-term test car, but it was a competent and likeable, if rather unremarkable, alternative to the allconquering Qashqai, which continues to go from strength to strength in its second generation.
Spec-wise, early tests of the Tucson have revealed it to be a bit of a mixed bag, but there's clearly a standout model in the range: the 114bhp 1.7-litre diesel version in upper-mid-range SE Nav trim.