The Nissan e-Bio Fuel-Cell concept, the world's first solid-oxide fuel cell vehicle, which can run on 100% bio-ethanol to produce zero-emission electric energy, has been revealed.
The car is based on an e-NV200 MPV and uses a 24kWh battery to enable a cruising range of more than 373 miles, making it comparable to current combustion-engined vehicles.
It can also run on ethanol-blended water, which is easier and safer to handle and can also be stored and administered using existing fuel station infrastructure.
Nissan says using bio-ethanol is sustainable as it is mainly sourced from sugar cane and corn, which is widely available in the US and South America. Nissan says a future of bio-ethanol-fuelled vehicles would be easy for people to adopt due to the familiarity of a liquid-state fuel.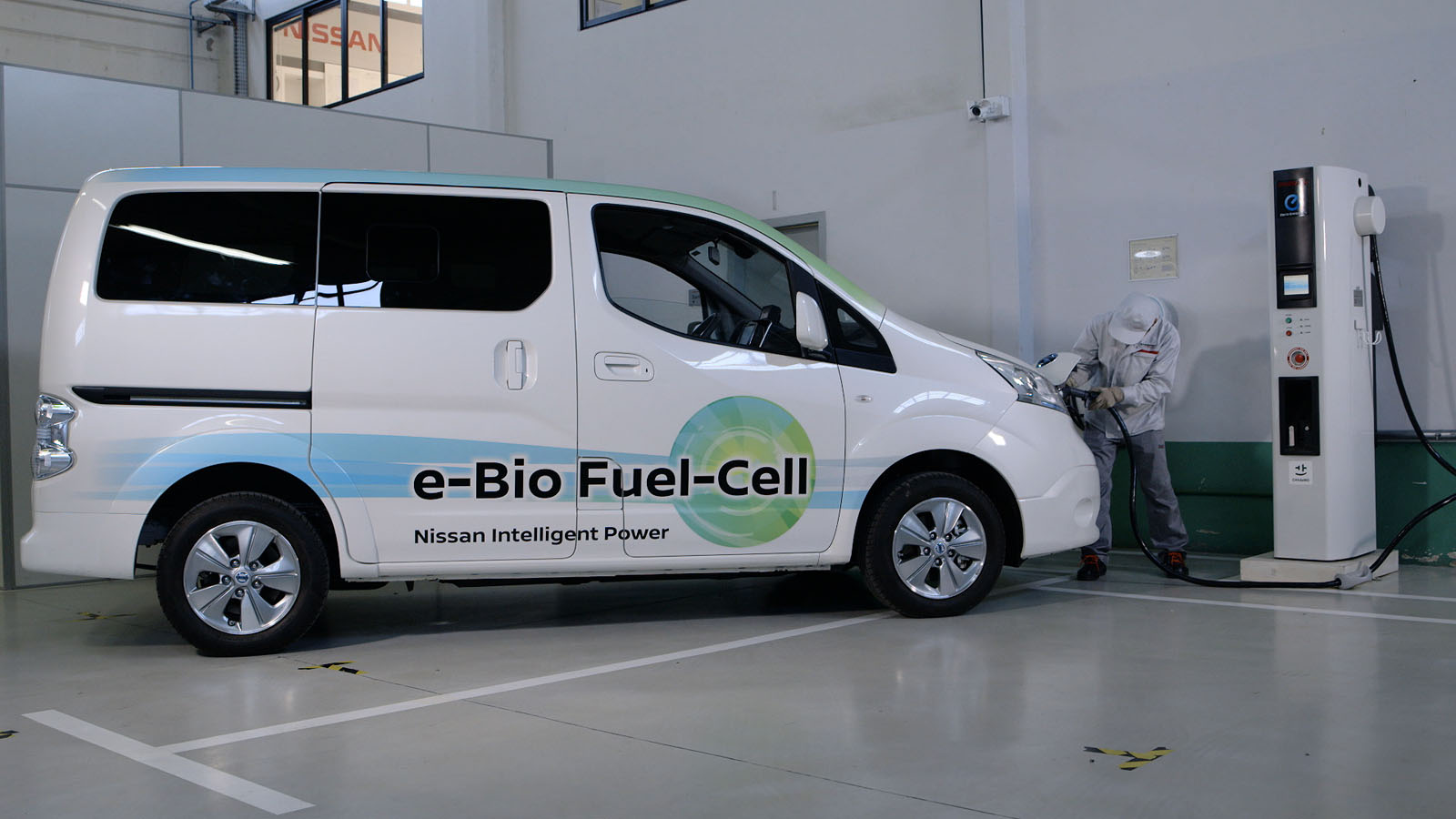 The bio-ethanol powered e-NV200 is currently just a development car. Nissan says it always aims to make its concepts as running vehicles, and this particular car will venture on to Brazilian roads in the near future for further testing.