"Seldom have the Autocar test staff been so unanimous in their praise.
"Here is a bang-up-to-date sports car, not from a specialist but the world's fourth-largest producer. By all that is sacred to the enthusiast, it has no right to be as good as it is. Yet judged objectively, it's outstanding if not exceptional, not so much in what it does but in the way it does it."
This came despite Fiat having barely altered the mechanicals of the 124 saloon, save for boring its 'Lampredi' four out from 1197cc to 1438cc and fitting a twin-cam head for 90bhp (although a lot of the gain was muted by the larger body and plusher cabin anyway). Yes, even the live rear axle stayed.
Power was peaky, flat at the low end, but we didn't mind when "the gearshift is so good and the handling so near to perfection".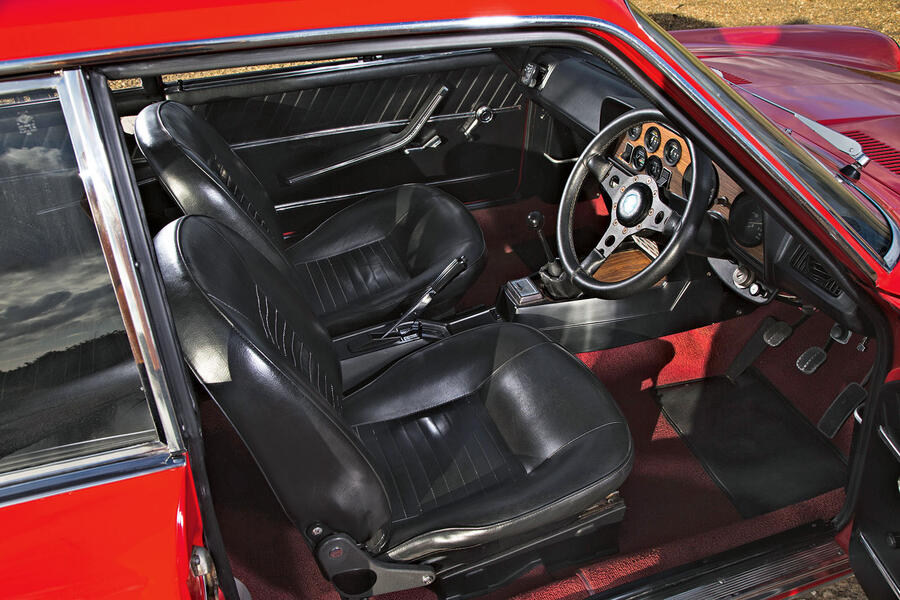 Roadholding was "out of this world" and there was "virtually no body roll" through corners. Try as we might, we couldn't get the rear to unstick: we yanked the wheel towards the apex on track when the car was already drifting and it simply turned in tighter. "On public roads, it seems no corner can be taken too fast."
Obviously ride was a secondary consideration. It was "very firm" over bad bumps and corrugations caused "an unpleasant joggling".
To top it all off, it had sufficient rear accommodation for a family man and it cost only £1391, when the rival Lancia Flavia Coupé was £1602 (£20,160 and £23,220 today).
Morgan goes for V8 power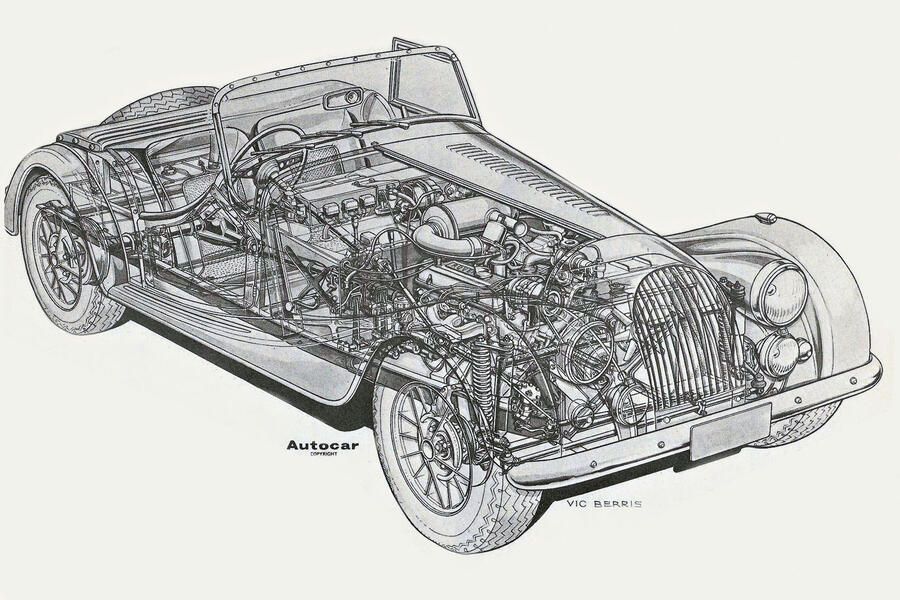 Ever since it had made its first four-wheeler in 1936, Morgan had used four-pot engines, but when Triumph dropped its venerable 2.2-litre unit, it took the chance to modernise a tad by buying in Rover's new (well, Buick's old) V8.
Along with this, the Plus Four was given a slightly larger chassis, extra rear spring travel and a slippy diff to become the Plus Eight, although the old-fashioned steering, suspension, gearbox and styling remained.