The 'A' in Mercedes-Benz A-Class could stand in for so many concepts useful to us over the course of this piece.
'A' is for 'agitant', you may very well be thinking; especially if you've never been drawn quite so powerfully by the styling of a small Mercedes hatchback. It could also be for 'advanced', 'alacritous' or 'accomplished'. That's what I'm thinking, having driven one for a few hundred miles over an interesting couple of days.
We've had occasion to write about this car twice already and, on both occasions, those sort of words freely tumbled out of the reviewers' keyboard. On neither previous occasion, however, did we have an Audi A3 Sportback and a BMW 1 Series on hand–the cars against which the stature of Mercedes' new compact premium hatchback must surely be measured – to check the veracity of our impressions. Enter lucky reviewer number three, then.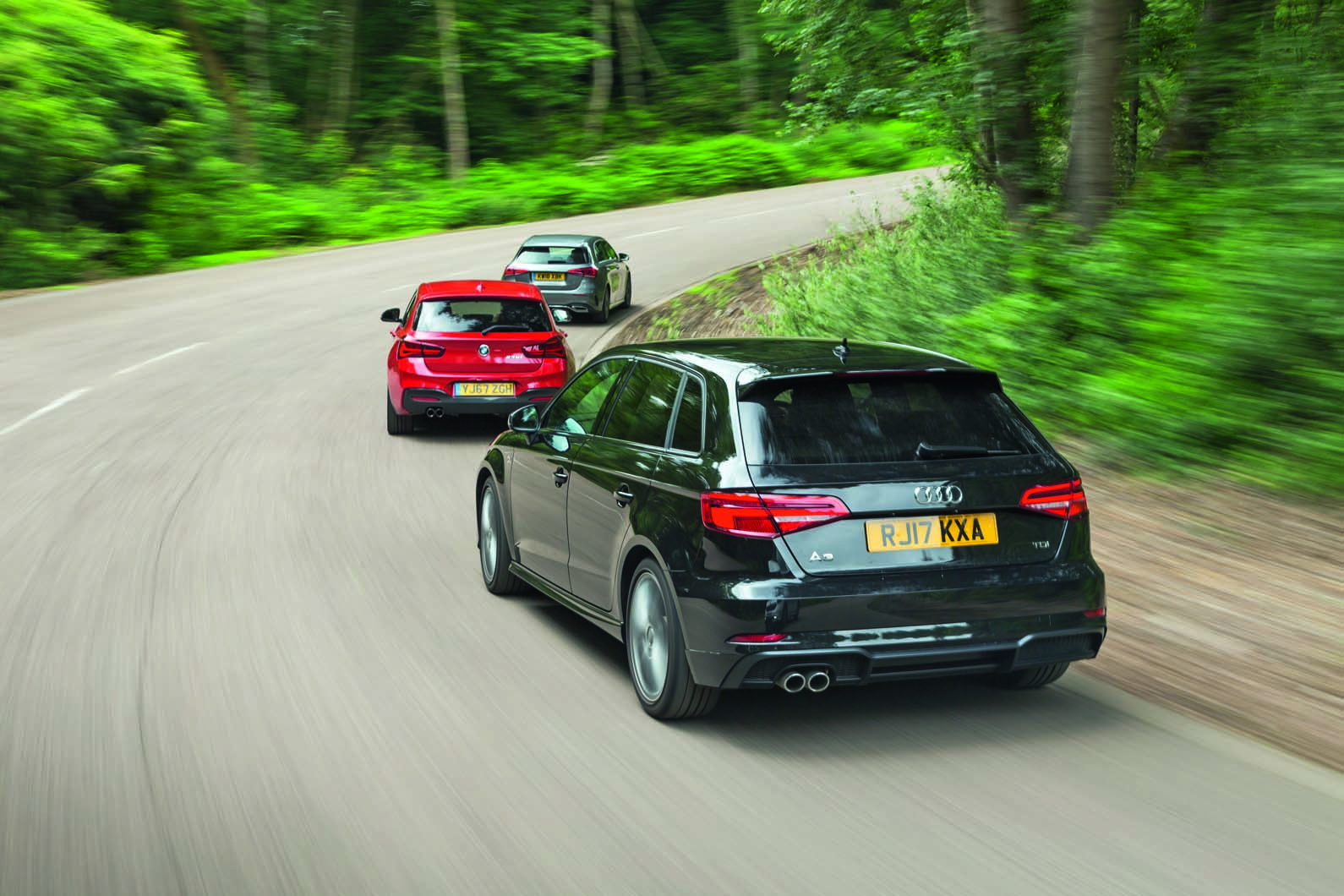 And so to continue a theme, and having just adjudicated on this three-way tussle between the new Mercedes (in big-selling A180d low-emissions diesel form) and its direct diesel rivals, I can also reveal with some certainty that there has never been a more 'ambitious' or 'assertive' A-Class than this. AMG models notwithstanding, there has never been a more 'agile' one, either.