The Mazda MX-5 is in the running to be this year's Autocar Awards Readers' Champion. Each day a different member of the Autocar team will champion one of the 17 cars, but only one can be the Icon of Icons and it's up to you to decide - vote here.
Thirty years of making the MX-5, and Mazda has managed not to bugger it up. It has not put on loads of weight, it has not grown fat, it has not got too powerful and it has not got too complicated. Oh, and it hasn't even become expensive. That's rather impressive, isn't it? Even the Porsche 911 has expanded over the years, as the new 992 demonstrates. Bit heavier, bit wider, bit faster. 
When the MX-5 arrived in 1989, the affordable roadster was essentially dead. It was a type of car we Brits were particularly well known for. All right, cars like the Midget, MGB and Spitfire weren't dynamically brilliant and the quality control was a bit Friday afternoon, but they were fun and could be bought by normal people.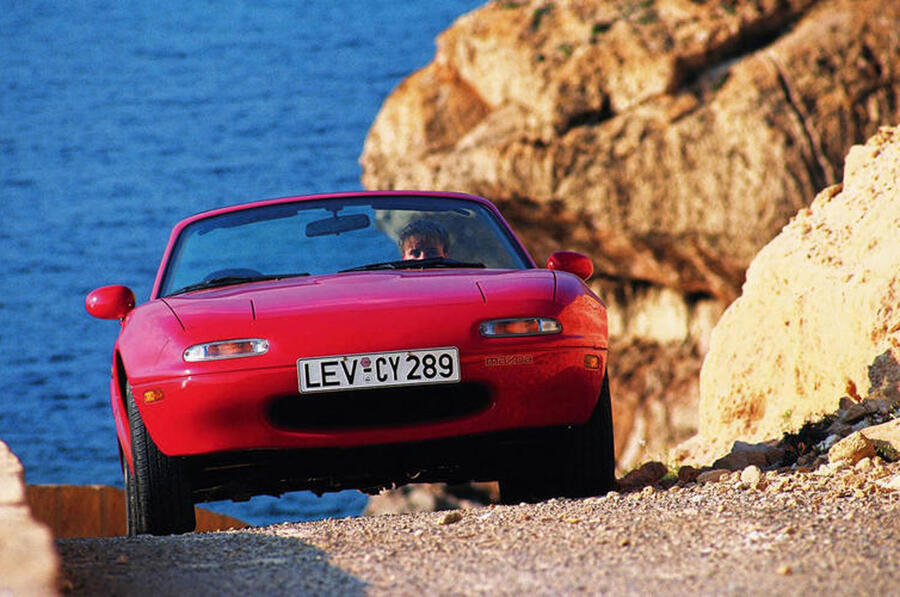 The Lotus Elan was the obvious inspiration for the MX-5, a car that hadn't been built at Hethel for 16 years. Its steel backbone chassis would have made passing any sort of side impact test – even if the test involved a rabbit running into the side of the car – impossible. 
I can remember how excited I was about the imminent arrival of the MX-5 and I remember driving it for the first time. I thought seriously about buying one as they only cost £14,250, but interest rates were in double figures back then and we needed somewhere to live. The interior was a bit plasticky, but Mazda sensibly bolted a Momo steering wheel onto the car and wrapped the gearknob in leather.