The venue for the second leg of the six-round, radio-controlled 1:12 scale LMP12 British Championship season is the gym hall at Lord Lawson of Beamish Academy, near Newcastle.
Hospitality is a broken vending machine and Bernie Ecclestone is a slightly younger chap called Peter Winton with less hair but all of it his own.
I can't laugh, though, because many of the road cars I've just parked my old nail among on arrival are serious pieces of kit, including a 65-reg BMW X5 M50d, a 17-reg Golf R and a 67-reg Mercedes-AMG C63. Unlike me, these guys aren't here on a tight budget.
What they are here for is to race. That much is clear in the 'garage' (the Academy's games hall), where around 70 blokes (there are only one or two female racers) of all ages, but most of them in their thirties, occupy rows of tables piled high with voltmeters, soldering guns, electric screwdrivers, pliers, rolls of insulation tape, brightly coloured plastic car bodies and half-finished cans of Fanta.
One chap is lovingly wiping his car's plastic body with a bright yellow duster. Another is testing his car's electrical connections with fierce concentration. In the corner, a group of grown men are expertly turning small tyres on three miniature lathes, grinding down the rubber to reduce its thickness so the small electric racing cars slide more easily.
Lewis Hamilton cut his teeth in radio-controlled car racing after his father, Anthony, gave him one when he was six years old. Hamilton came second in the BRCA national championship the following year.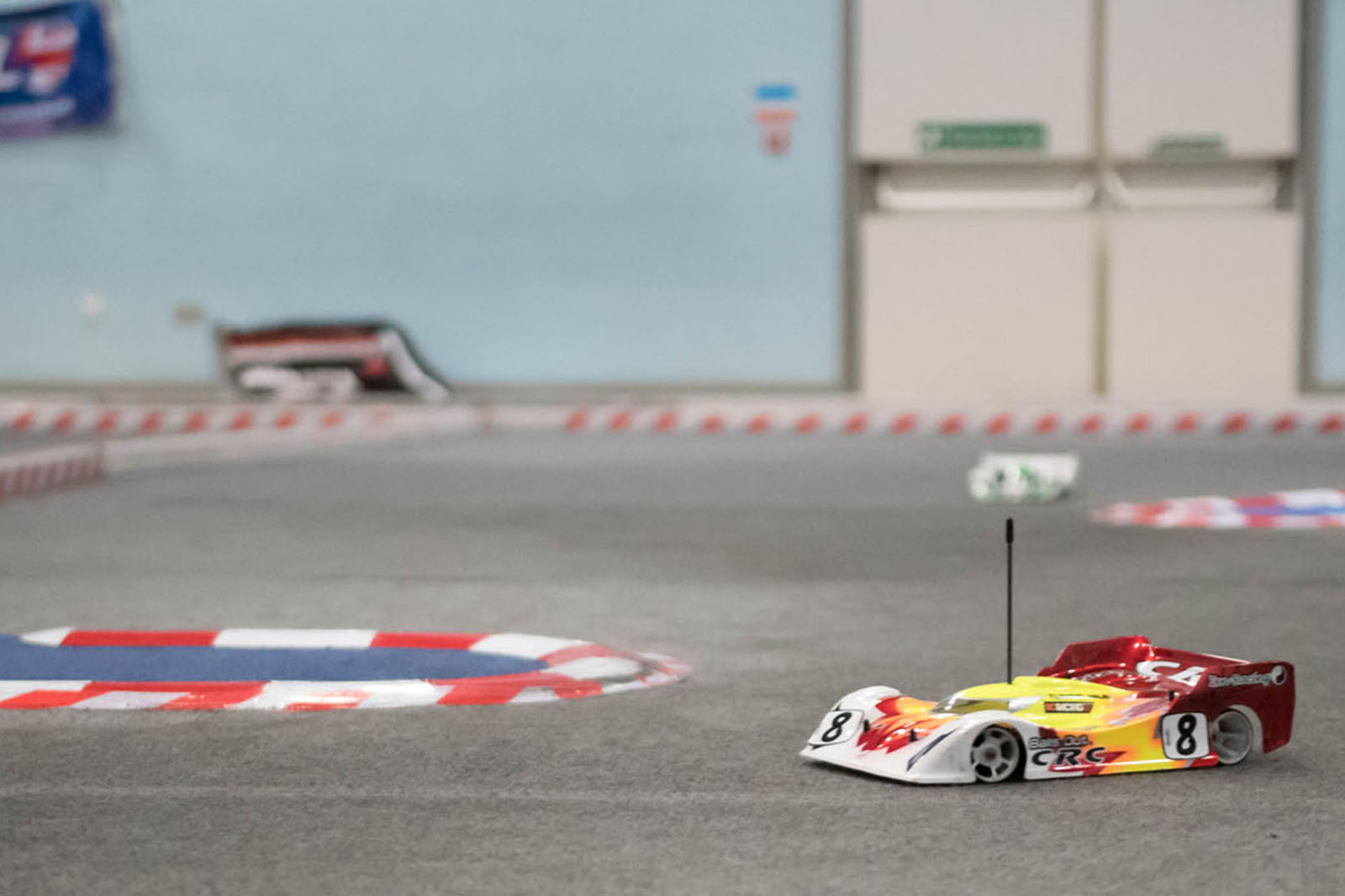 Surprisingly, the multi-millionaire Formula 1 champion has better things to do today than cheer on his erstwhile rivals. No matter, there's ample compensation in no less a figure than 14-time European and five-time World LMP champion, Dave Spashett. He's been racing for 36 years – almost since the LMP class, one of the oldest RC racing classes in existence, started in 1976, in fact. He cuts a modest figure.