Two-and-a-half years after their wedding, Princess Elizabeth and Prince Philip, the Duke of Edinburgh, took delivery of the very first Rolls-Royce Phantom IV.
Autocar reported details of the car on 7 July 1950, saying that while Rolls-Royce had longstanding relationships with high society, this was "the first time that a completely new model has been evolved specially for members of the British Royal House".
The all-new chassis, codenamed 4AF2, had been delivered to the chosen coachbuilder, HJ Mulliner, the previous July. Rolls-Royce had apparently planned this to be a one-off, it having been ordered at the personal request of the Duke, but a total of eighteen would go on to be built through to 1958, all going to heads of state, including Generalissimo Francisco Franco of Spain and King Faisal II of Iraq, apart from one that underpinned a truck used at the Crewe factory.
"The lines and proportions of the car are so well balanced," we said, "that its great size is not immediately apparent, but with a wheelbase of 12ft 1in, an overall length of almost 19ft and a height of over 6ft, it dwarfs most other cars on the road". That is indeed huge even by modern standards - even today's extended-wheelbase Phantom VIII is only around 8in longer, and you must remember that your average Morris Minor in 1950 stretched just 12ft 4in.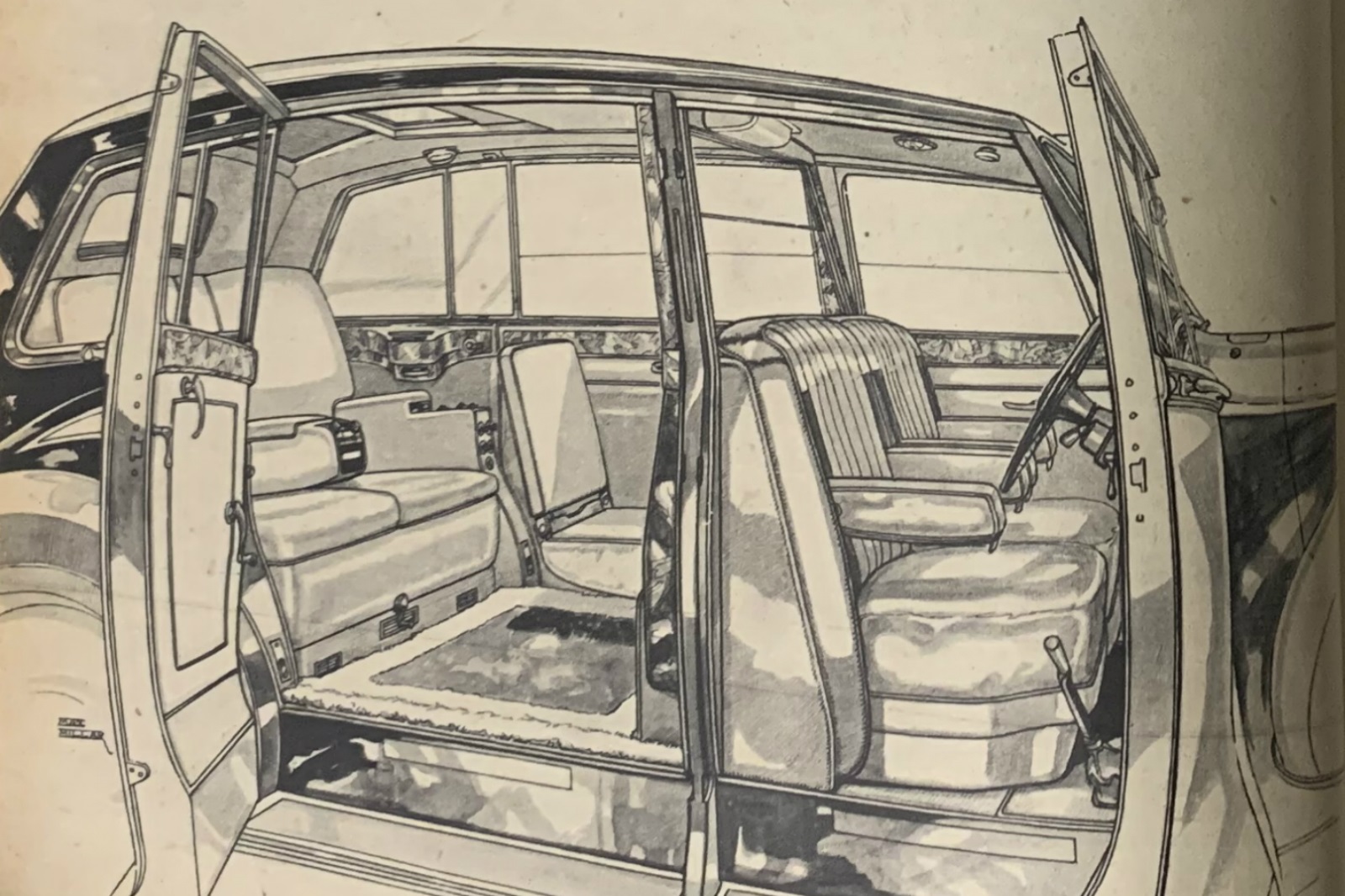 "The rear compartment provides drawing room comfort for two people and has two comfortable occasional seats which fold away into the division when not required," we continued. Ease of entry was aided by coach doors opening 3ft 2in wide and a very shallow roof panel.
"The interior is rendered very light by the generous glass areas, supplemented by a transparent panel in the roof, which can be obscured by a motor-driven blind. At night, the interior can be brightly illuminated by a concealed strip light, besides which there are foor roof lamps in the normal pattern.