In the past 18 months, the world has seen some improbable events – most notably the election of Donald Trump and the Brexit vote – but what has been even more unlikely has been the financial rise and rise of Tesla.
While the two elections involved ordinary voters, Tesla's ranking last April as the most valuable car company on the planet was, remarkably, driven by hard-headed investors and analysts.
In 2016, Tesla sold just over 76,000 cars globally, while General Motors sold 9.96 million. But that didn't stop the financial markets valuing this automotive minnow at $51.54 billion (£38.03bn) last spring. That was more than one billion dollars above the market value of second-placed GM.
Although analyst sentiment has shifted a little since then, the share price hasn't significantly. Tesla's biggest problem – one that we analysed in these pages back in November – is that it is struggling to get its new entry- level Model 3 into production. That is partly the reason it is losing huge amounts of money: in the third quarter of 2017, Tesla spent £457m, which equates to £38m per week.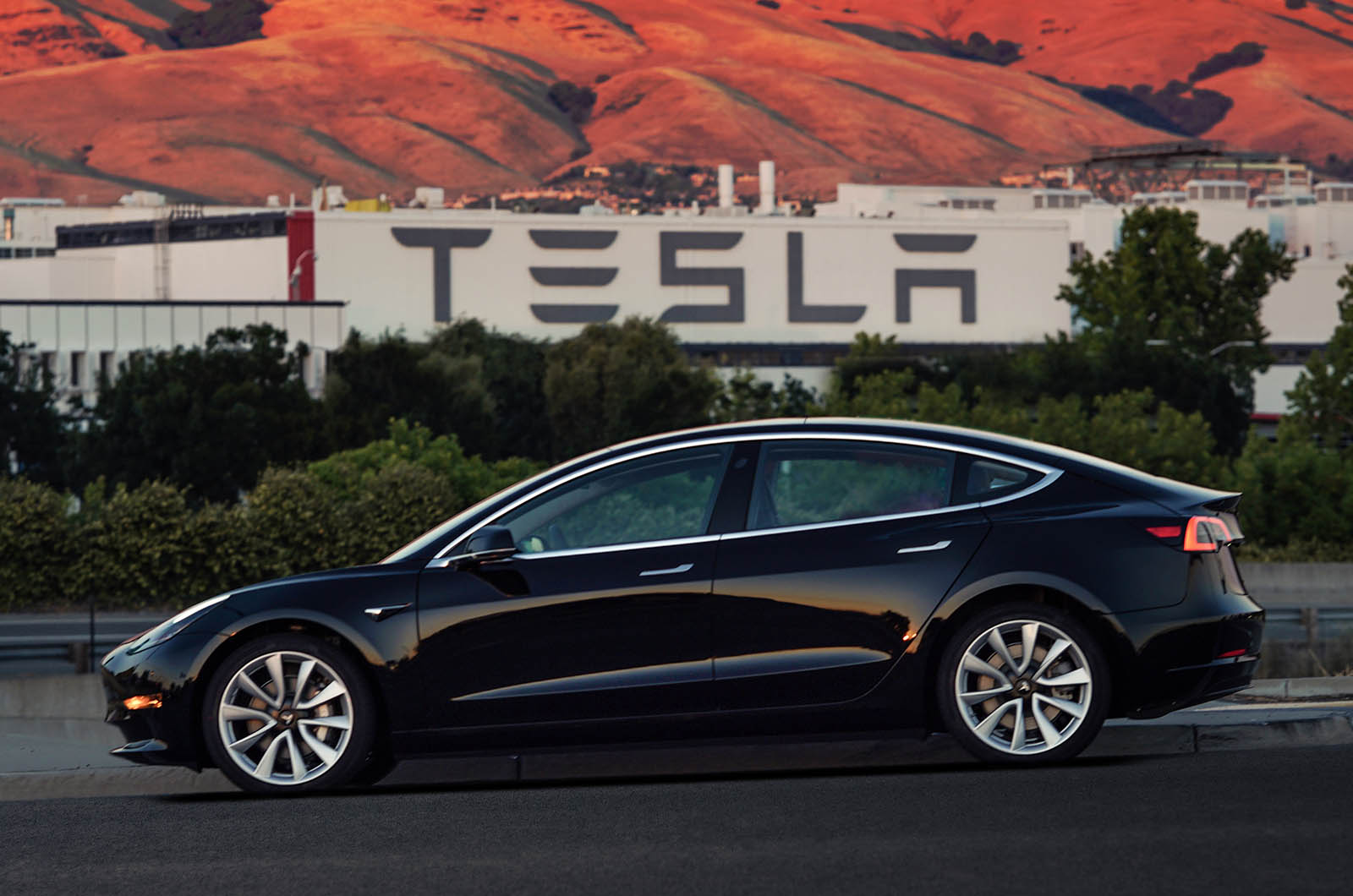 Such is the rate of Tesla's cash burn that in late 2017 Bloomberg Intelligence's market analysts estimated Tesla would run out of money completely by August 2018 if nothing changed.
Indeed, in a note to investors at the beginning of this year, a Barclays analyst said he believed that Tesla would spend £3bn in 2018 as it struggles to get the Model 3 production lines rolling at full speed. He also predicted that Tesla would have to raise around £1.9bn in new funding by autumn 2018.
For the first time, it looks possible that Tesla could stumble and even begin to wither. If it doesn't meet its target of producing 20,000 Model 3s per month by July, the share price could finally slide and raising further billions to carry the company through the second half of 2018 might be much less easy. By the end of this year, the established premium car makers will arrive with their own Tesla-rivalling electric vehicles.