"So, do the indicators work?" I ask, after squeezing in behind the sizeable steering wheel of the dilapidated Premier Padmini taxi. But I think I already know the answer.
Sure enough, no, they don't, I'm told by the taxi's owner, Bhasad Pappu, who is sitting in the back looking on, tense. When I ask if the car has any other faults worth mentioning, his diagnosis doesn't fill me with confidence.
"Suspension, brakes, tyres, gearstick, gearbox, engine. I don't know what's wrong exactly, but it definitely needs a service," he says, translated – with a concerned look – via my colleague, Rahul Kakar, who is sitting next to him
Some taxis are as famous as the landmarks in the cities they serve, and this is true of the Padmini. It's an icon on the roads of the Indian metropolis of Mumbai.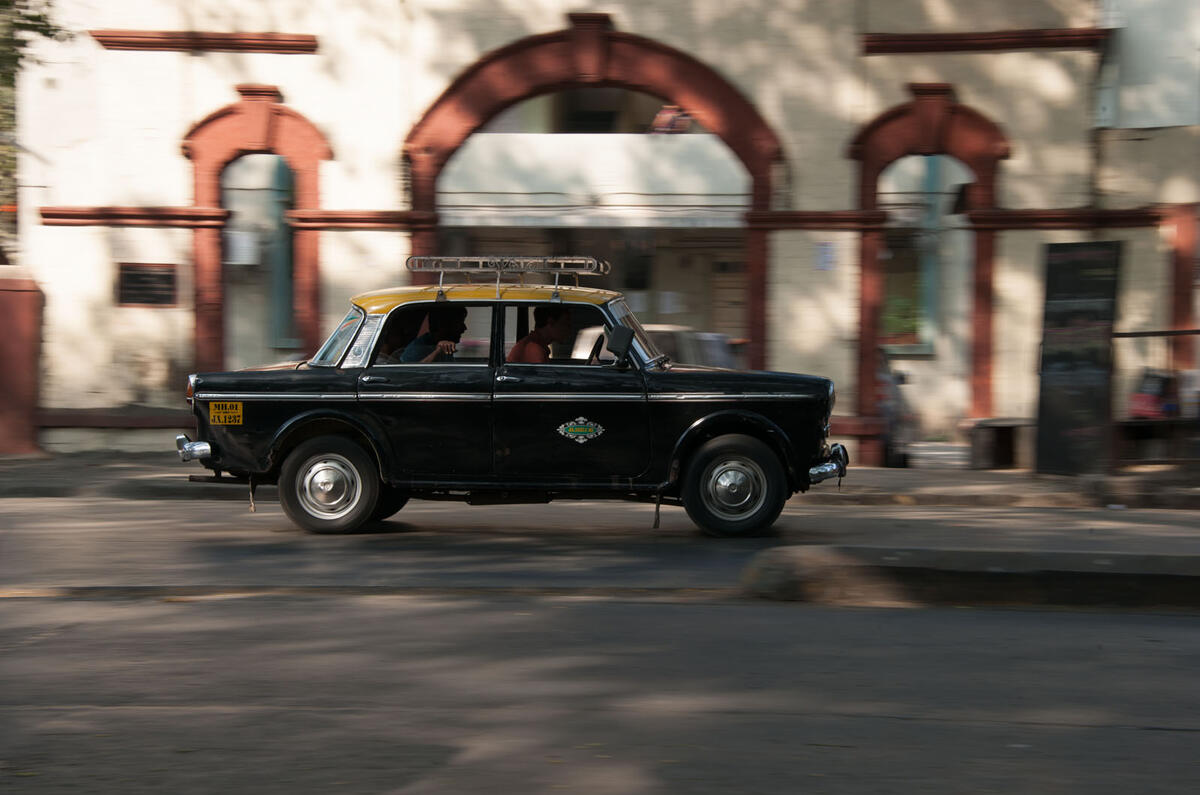 Based on the Fiat 1100, the Indian-made, 40bhp 1.0-litre Padmini was created in a tie-up with the Italian manufacturer and took the market by storm in 1964, benefiting from an Indian economic policy that prioritised domestic manufacturing.
It immediately became the default choice for cabbies across the city. Economical, durable, spacious and cheap to repair, the Padmini ticked all the boxes. But today, as I can see first-hand, it is sorely lacking in every department, and the iconic saloon is soon to be banished to the scrap yard.
Amazingly, the Padmini was produced until 2000, when production ceased. Then in 2013 the government banned taxis more than 20 years old in a bid to reduce vehicle emissions, which spelled the end for the remaining examples.
Right up to the 1990s, the majority of the 60,000 taxis on the road bore the Indian Premier badge. Today there are around 30,000 black and yellow taxis swarming around the city, ferrying some of the 12 million inhabitants to and fro, but fewer than 5000 are Padminis. And I'm about to drive one of them, thanks to one generous – and brave – man.