"So, do the indicators work?" I ask, after squeezing in behind the sizeable steering wheel of the dilapidated Premier Padmini taxi. But I think I already know the answer.
Sure enough, no, they don't, I'm told by the taxi's owner, Bhasad Pappu, who is sitting in the back looking on, tense. When I ask if the car has any other faults worth mentioning, his diagnosis doesn't fill me with confidence.
"Suspension, brakes, tyres, gearstick, gearbox, engine. I don't know what's wrong exactly, but it definitely needs a service," he says, translated – with a concerned look – via my colleague, Rahul Kakar, who is sitting next to him
Some taxis are as famous as the landmarks in the cities they serve, and this is true of the Padmini. It's an icon on the roads of the Indian metropolis of Mumbai.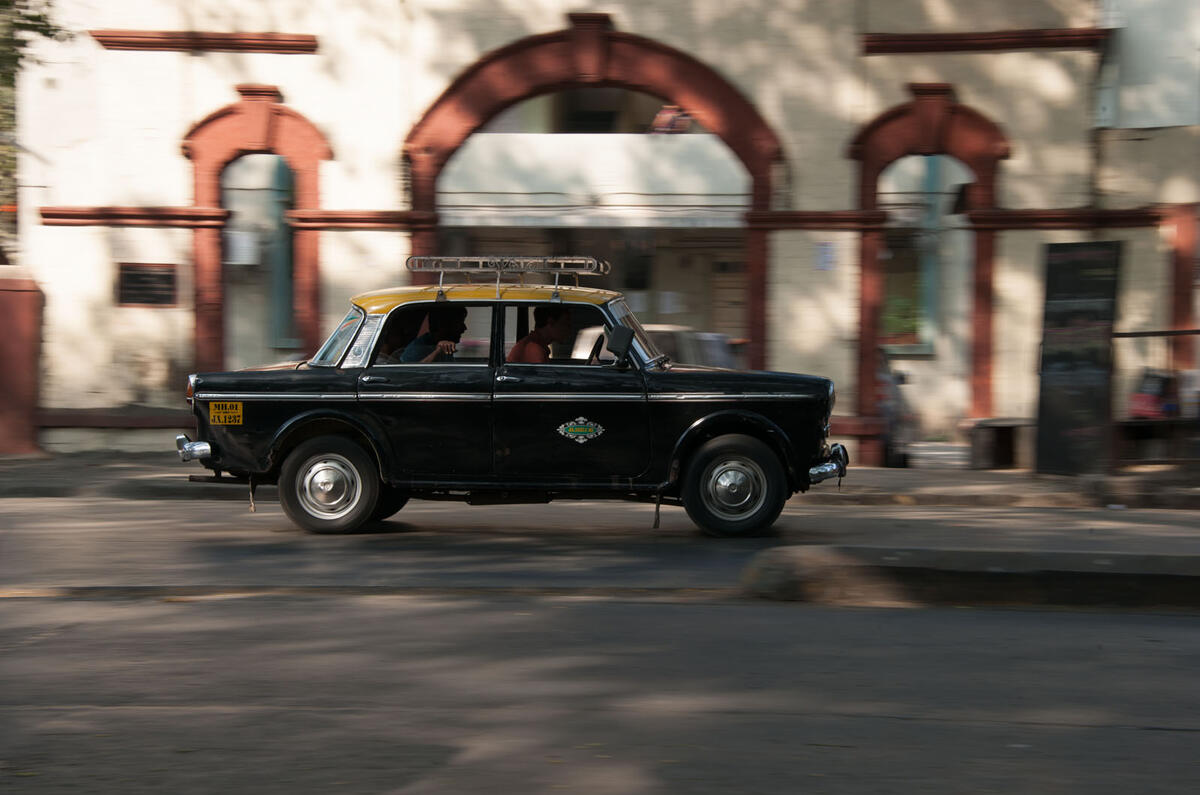 Based on the Fiat 1100, the Indian-made, 40bhp 1.0-litre Padmini was created in a tie-up with the Italian manufacturer and took the market by storm in 1964, benefiting from an Indian economic policy that prioritised domestic manufacturing.