Less than two years after Autocar's birth in November 1895, editor Henry Sturmey took delivery of the magazine's first long-term test car – a Daimler carriage with coachwork by Arthur Mulliner of Northampton.
Sturmey – who had close ties with the Daimler brand in the UK – placed his order for the car at the end of 1896, and it took almost a year to arrive. He finally took ownership on 9 September 1897. 
The car was described as "a standard-pattern Daimler carriage, so far as the motor and gearing are concerned, the motor being of four horsepower, developing six horsepower on the brake, and the machine is driven with four speeds".
"In selecting this proportion we had in view the fact that in the first place the Light Locomotives Act admits only a speed of 14mph, and we wished to keep well within the law.
"Secondly, under the Daimler system of gearing a lower top speed means a lower bottom speed, and we would always rather have a speed to fall back upon with which we could feel safe in tackling any hill we may come across than have a slight extra mileage under favourable circumstances.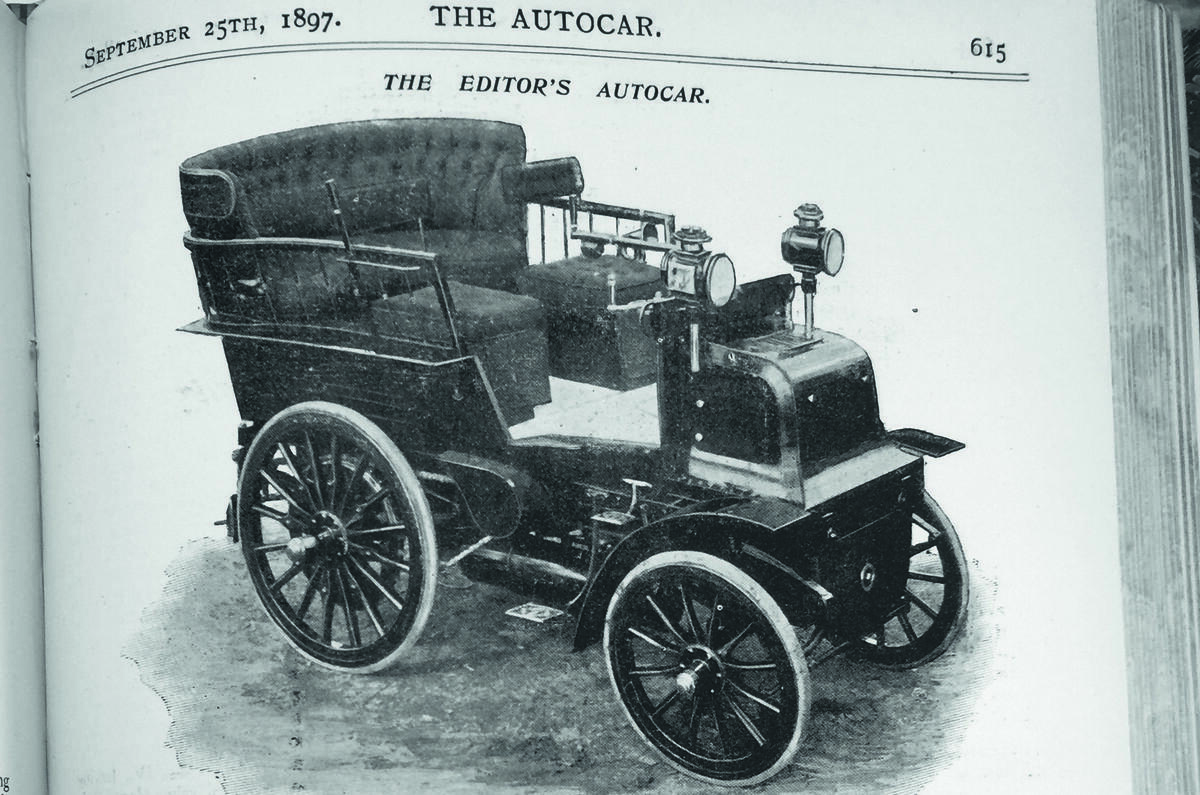 Arthur Mulliner is perhaps these days lesser known than his cousin, HJ Mulliner. The latter ran the company from which Bentley's modern-day commissioning department grew.
Sturmey was delighted with Arthur's craftsmanship. The vehicle was a five-seater, with a high-backed bench at the rear for three passengers and two individual seats at the front. Unlike some designs of the day, all five occupants faced forwards. "We are very pleased with it," wrote Sturmey in his opening report on the car. "Our own family consists of three ladies, two of whom are over 80 years in age, and in designing the car we especially had extreme comfort in view. All who have yet ridden in it express themselves highly pleased with its comfort."
Remarkably, Sturmey – Autocar's editor since the magazine's inception in November 1895 – had never driven until a week before the delivery of his car, when he had a solitary lesson with Daimler's chief engineer, Otto Meyer.