Jensen is best remembered for the deft Jensen-Healy and the stunning Interceptor.
But what of the car that came before that Carrozzeria-designed grand tourer of 1966, the speedy Jensen C-V8?
Launched in 1962, the divisively styled C-V8 was originally powered by a 5.9-litre Chrysler V8 coupled to a three-speed automatic gearbox.
The MkII was introduced in 1963, and it was this model that Autocar road-tested on 16 April 1965, with the new 6.3-litre Chrysler V8 under the bonnet, pumping 330bhp and 425lb ft to the rear wheels.
"Big though its engine may have seemed, and as fast as it was, the previous C-V8 is left somewhat in the shade by this latest model," we said.
Indeed, it was one of the world's fastest cars at the time with a top speed of 130mph. The bigger engine could push the car to 110mph in 22.4sec, whereas the 5.9-litre unit had taken the same time to get the C-V8 up to 100mph.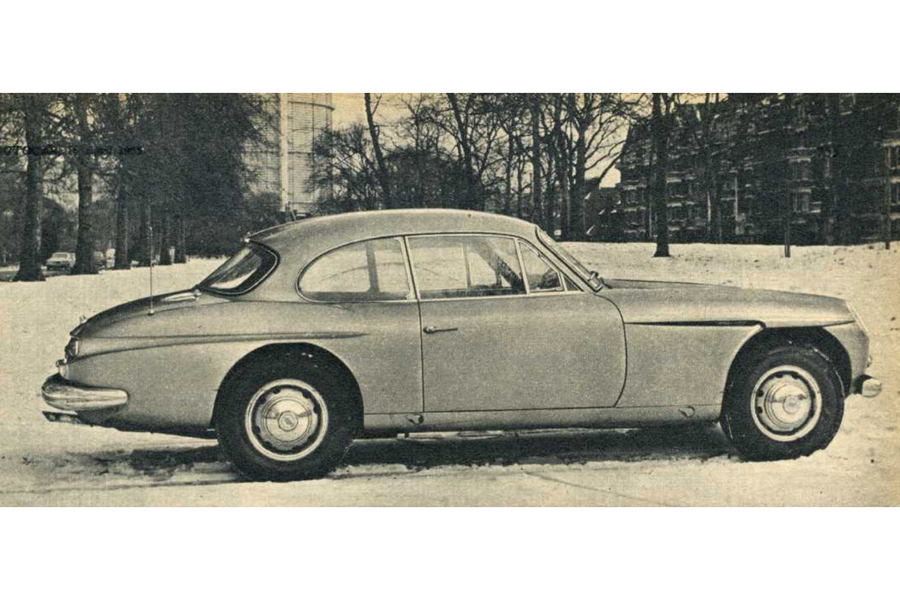 "Just as impressive as the sheer performance is the sensitive response to the throttle," we praised, going on to compliment its smoothness and ease of driving in the city.
We also found the standard automatic transmission (a four-speed manual was a £100 option) to "suit the car very well" – and never needed to be overridden.
We also tried a manual version of the C-V8, and although we found its shift to be positive and quick, the automatic was beyond reach in a race.
The Dunlop brakes of the C-V8 we'd tested in 1963 remained, but we found them to "not be as efficient and requiring heavier presses of the pedal". The handbrake also proved insufficient for parking on a ¼ slope.
"At low speeds, considerable arm work is needed for the high-geared rack-and-pinion steering, and quite a lot of shock comes back if a front wheel hits a manhole cover," we commented.