The SEAT Ateca won't arrive in showrooms until September, but its distinctive design is already helping it to stand out in the rapidly expanding SUV market.
That became clear when Autocar and SEAT hosted a special unveiling of the car in London recently. While the small group of readers lucky enough to attend weren't told which SUV they'd be getting an up-close look at, several of them guessed correctly the moment they saw the Ateca's distinctive LED running lights shining underneath the concealed car.
"I saw the lights through the cloth, and I recognised the car straight away," said Marek Kolodziej, who lives in London. "It's got some very distinctive design points. It's a striking looking vehicle. It's much more exciting than your average SUV."
Once the SEAT Ateca was officially revealed, the readers were able to examine every detail of the car - and most were just as impressed with the car's substance as its style. To find out why, just watch this video.
---
To discover more about the new SEAT Ateca, click here.
To pre-order the new SEAT Ateca, click here.
---
The fact the Ateca is already instantly recognisable as a SEAT is no accident. Steve Mirfin, SEAT UK's product manager for the new Ateca, gave a presentation to the readers explaining how the Ateca's style and design was based on the highly successful Leon. That design philosophy is intended to help differentiate the car in the increasingly competitive SUV sector.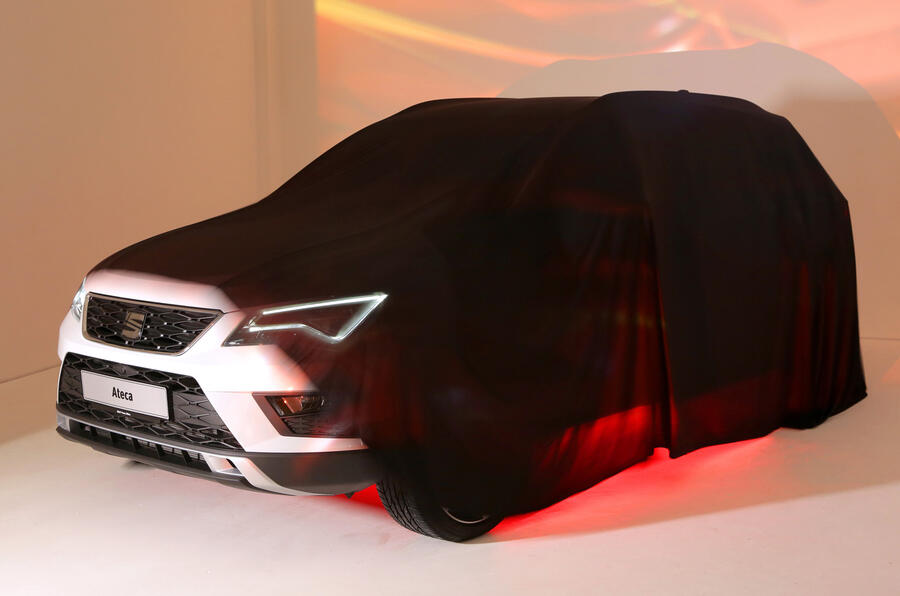 "I think it's going to be a real hit for the market," says Steve Mirfin. "It's extremely similar to other cars in its class from a size point of view, but from a styling point of view it's completely different. It's quite sharp in its design, and compact in its appearance. But the compactness is overridden by the space inside."