It's a dangerous game, judging a new car based on one of the examples that rolled out onto the stage at its launch event.
As is the norm, the new Mercedes A-Classes on display at the Amsterdam reveal were all high spec and - most likely - hand finished. They even got a feather duster and shine applied every few minutes, just to make sure they looked their best.
Initial reaction to the exterior on social media revealed immediate divisions. Some loved it, some hated it. The majority of the latter, it seemed, were pining for the Mercedes of yesteryear, which made solid, dependable and - dare I say it - staid saloons for the old and older.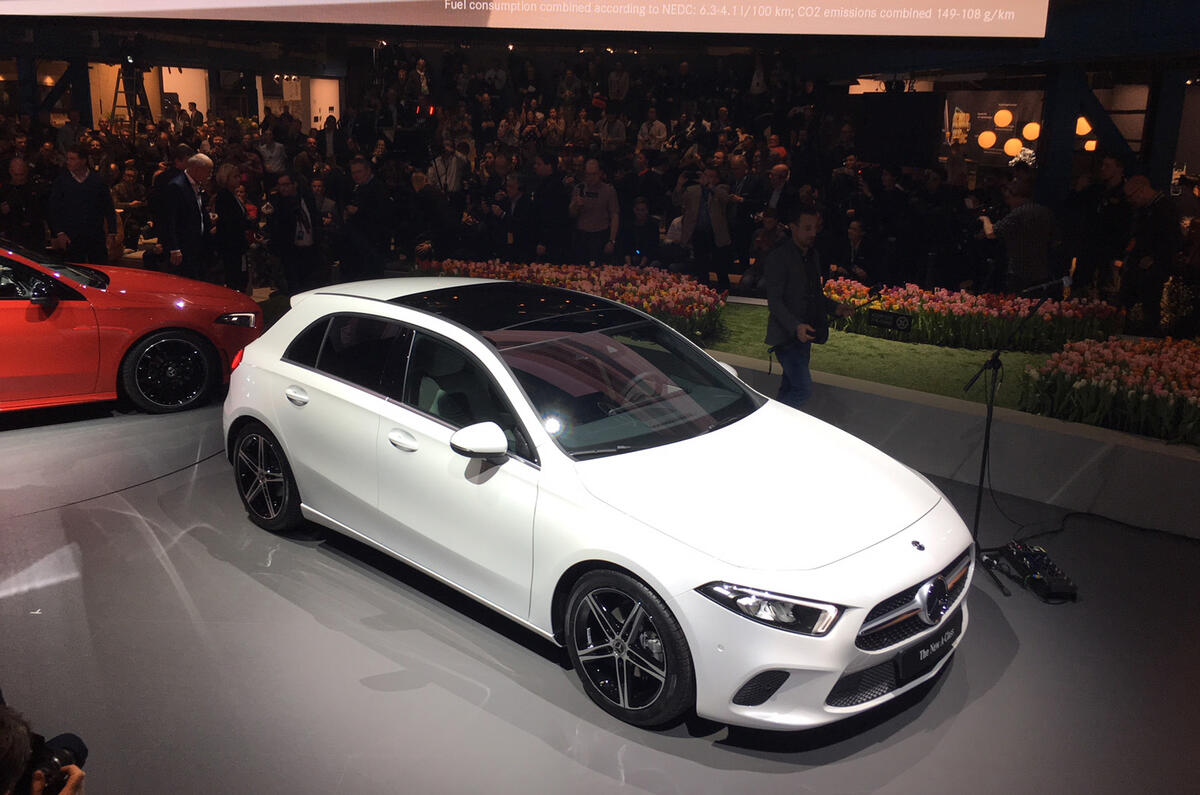 To expect the A-Class to meet those needs seems a bit much to me. As boss Dieter Zetsche said, "When we revealed the last car people thought we had pushed too far. The sales of it rose to a high in its final year. You can't say that about many cars."
Opinion: Why the Mercedes A-Clas's success has only just begun
So no surprise that the exterior has the hallmarks of a reworking of the previous generation of car. If it ain't broke, don't fix it and all that. Marmite it may be, but the stats don't lie - be they the sales figures, the sales mix (buyers are 10 years younger on average than your standard Mercedes customer) or gender ratio (4/10 buyers are women).
The fireworks, though, lie on the inside, and - less superficially - what lies within the electronic systems. Mercedes has carved out a niche for making some of the most desirable interiors in the business, and so long as a cutting-edge look is your thing, and you pay up for the largest screens, the A-Class delivers again.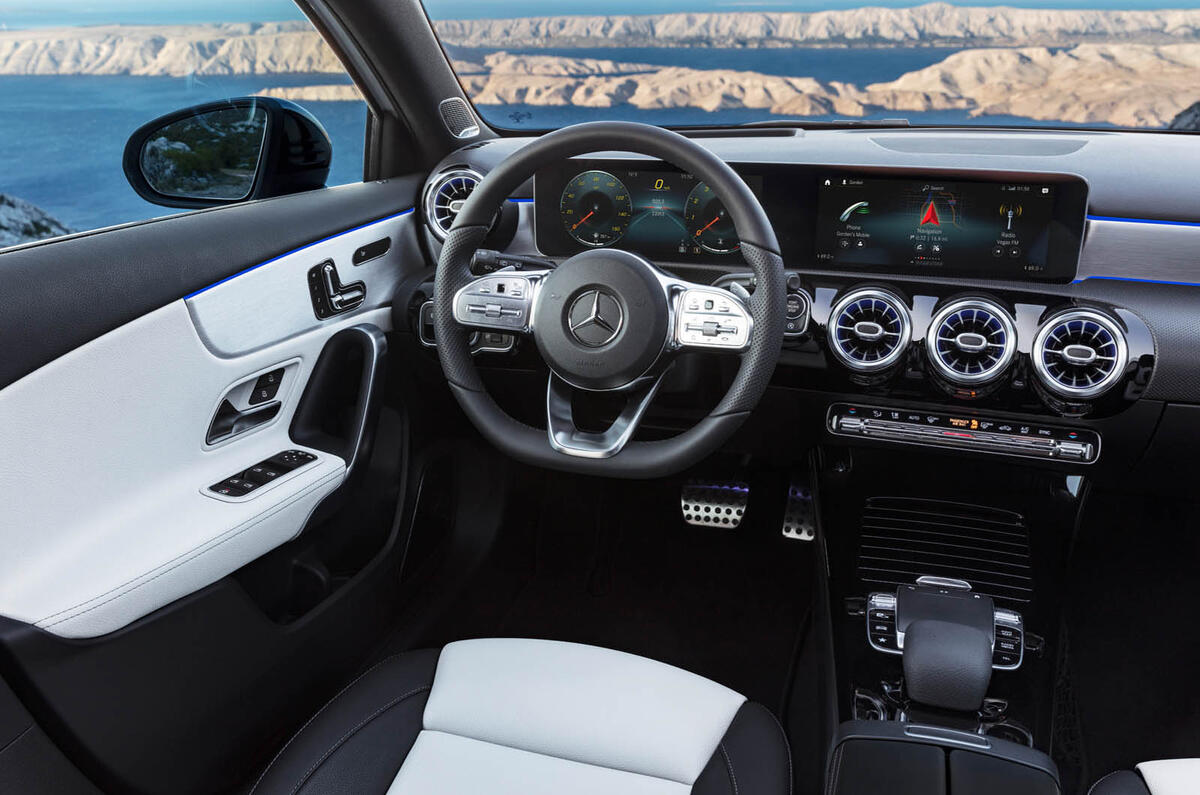 It's high-tech but luxurious, modern to the point of eclipsing all that has gone before but - and this is a major win if it bears out - much simpler to use. The old Merc system was left trailing by BMW and Audi's equivalents; on first experience the new one is a major step forward.
The old A-Class was often accused of being a bit of a tese in terms of cabin materials, too, with knockout standards in your eyeline dropping to slightly shonky lower down. As I say, a reveal car needs to be treated with caution, but if the A-Class makes production like this it is hard to believe there will be many complaints.
As before, the place to be is in the front of the car. There's loads of seat and steering adjustment and a intuitively laid out cabin. At 190cm I'm a very tall adult, and there was no problem getting comfortable. While space is up front and rear is expanded, though, the back remains a slightly compromised space. It is good enough for all but giant pre-teens, but the swoopy roofline and twisty shaped door aperture are still compromises in the name of style. It hasn't put customers off to date,  but it might sway more rational opinion. 
Opinion: The new Mercedes A-Class is a success, of sorts
The reworking of the boot is also a success, albeit with another minor quibble of concern. It is more spacious than before, which is a good thing as the outgoing one was notably smaller than the class average, but still has a large lip over which everything must be humped. A detail, I know, but again a potentially significant one for some buyers. It's noticeable too, that Mercedes's press pack included pictures of neither the rear seats or boot (unexciting though I concede the majority might consider such images).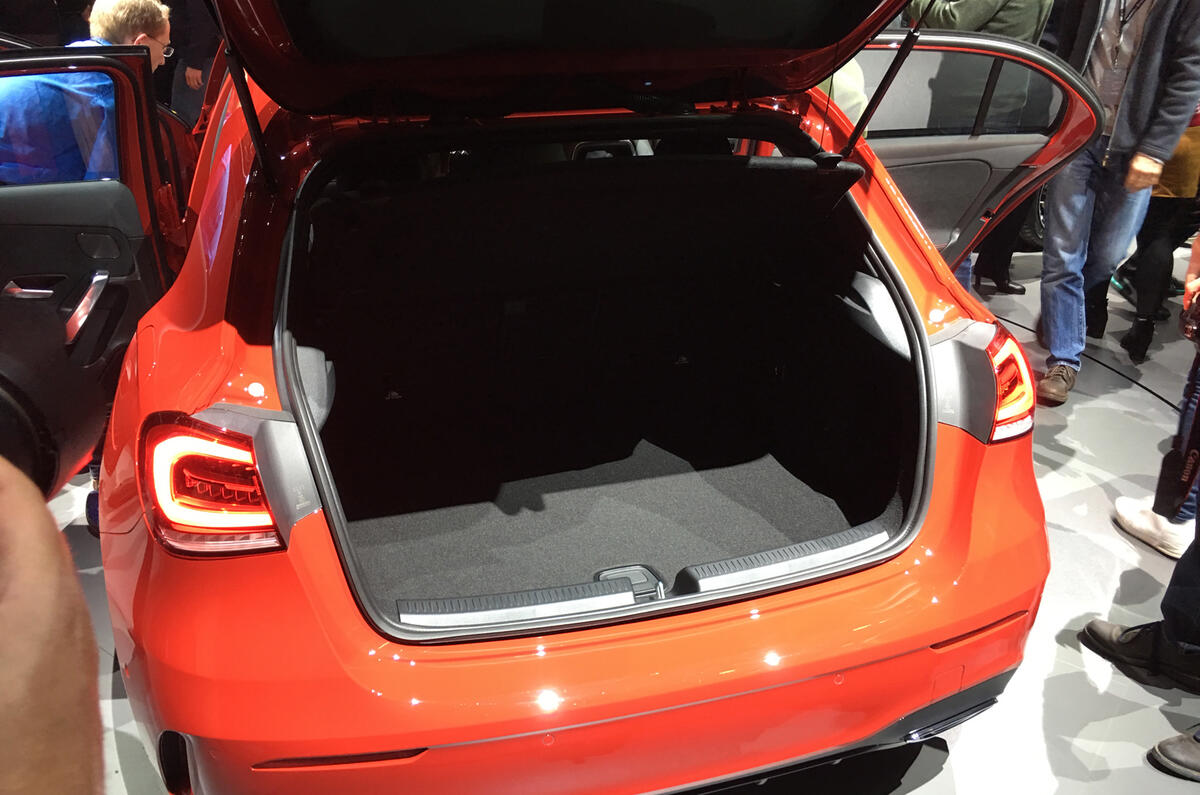 The lasting impression though is that this is a car that will be a slam-dunk sales success. On first impressions it is better than its ultra-successful predecessor in every way, and if there are minor concerns over it delivering style over substance in part, it's impossible not to acknowledge that buyers have already shown what their priorities are in these regards.
The bigger, more significant tests will follow, when we get to drive the new A-Class and compare it to its rivals, but with first impressions as good as these, and the genuine wow factor of the new dash layout, it's off to a very promising start.
Read more