It's a dangerous game, judging a new car based on one of the examples that rolled out onto the stage at its launch event.
As is the norm, the new Mercedes A-Classes on display at the Amsterdam reveal were all high spec and - most likely - hand finished. They even got a feather duster and shine applied every few minutes, just to make sure they looked their best.
Initial reaction to the exterior on social media revealed immediate divisions. Some loved it, some hated it. The majority of the latter, it seemed, were pining for the Mercedes of yesteryear, which made solid, dependable and - dare I say it - staid saloons for the old and older.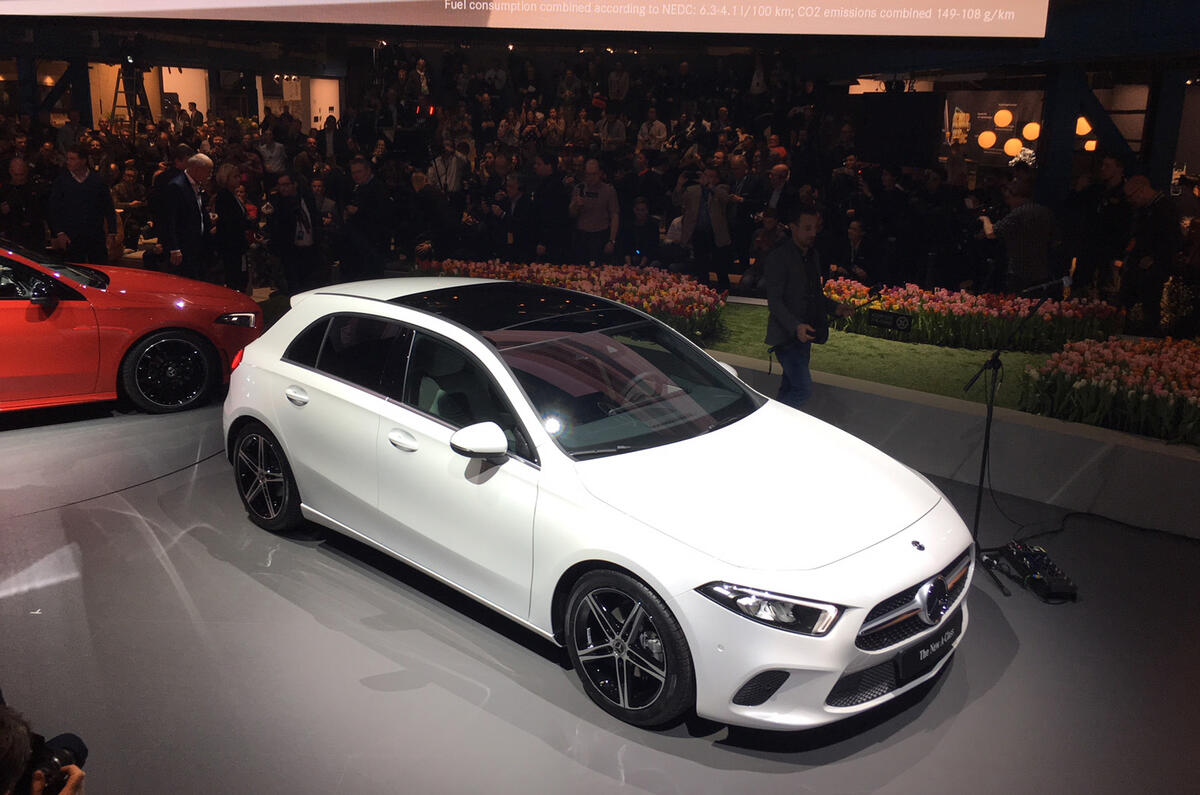 To expect the A-Class to meet those needs seems a bit much to me. As boss Dieter Zetsche said, "When we revealed the last car people thought we had pushed too far. The sales of it rose to a high in its final year. You can't say that about many cars."
Opinion: Why the Mercedes A-Clas's success has only just begun
So no surprise that the exterior has the hallmarks of a reworking of the previous generation of car. If it ain't broke, don't fix it and all that. Marmite it may be, but the stats don't lie - be they the sales figures, the sales mix (buyers are 10 years younger on average than your standard Mercedes customer) or gender ratio (4/10 buyers are women).
The fireworks, though, lie on the inside, and - less superficially - what lies within the electronic systems. Mercedes has carved out a niche for making some of the most desirable interiors in the business, and so long as a cutting-edge look is your thing, and you pay up for the largest screens, the A-Class delivers again.