Three legs, 18 stages, 150 competitive miles and one island. Sounds simple, doesn't it? But on the Mull Rally, nothing ever is.
After months of preparation, it was time to see if it lived up to its fearsome reputation as a co-driver. For my driver, James Newbould, this was far from his first trip to the island and his second time competing. I, however, was popping my Mull cherry on both counts.
What soon became clear during our recce was that all I'd heard about Mull's roads was true. The slender strips of Tarmac wrapped round the island are trying to chuck you into the scenery at every opportunity – even at non-competitive speeds. Getting my pacenotes wrong could prove costly.
Years of road rally experience paid off, as reading the roads at night came naturally to us both and a few hours later our first recce was done. After my first taste of Mull, with the pacenotes tweaked and having snatched just a handful of hours of sleep in 42 hours, it was time for bed.
Refreshed, Tuesday was a further chance to recce. The skies were bright blue and near cloudless during the day, twinkling with an abundance of stars at night – conditions were perfect. And, during the day, the awe-inspiring views were a little distracting!
We also paused for a moment to give thanks. On the road from Tobermory to Dervaig which we'd use four times during the event, all being well, stands a cairn erected in memory of Brian Molyneux, 'the originator and driving force' behind the rally.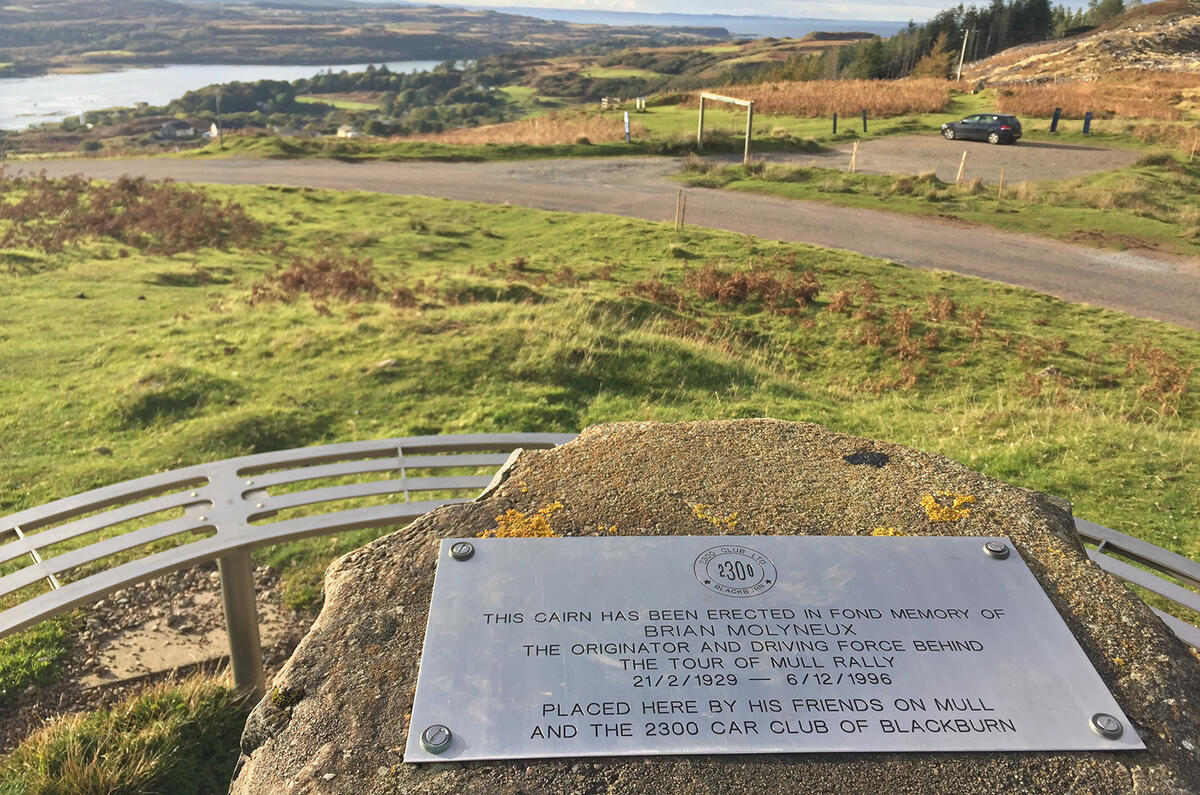 Getting down to business
Finally, Friday dawned. The island was getting increasingly busy. Our Vauxhall Corsa was ready, the countdown was on! All we had to do was wait.