Hand-wringing and steward enquiries over blatant race deciding collisions? Forget it. What about if a race looks destined to finish behind a safety car? Don't be daft, it's easy: just throw a red flag and add another lap.
Welcome to premier-division Nascar stock car racing. It's a world away from uptight Formula 1.
The dramatic conclusion to the 2022 Daytona 500 – Nascar's biggest race and the traditional season opener to a grinding 37 Cup Series rounds in 38 weeks – would have caused a hail of fury had it been F1, even beyond what we witnessed after Abu Dhabi last year.
But because this is Nascar, any storm of controversy was shrugged off in favour of its happy ending: 23-year-old rookie Austin Cindric scored his first win in the top division, in only his eighth start, at the biggest race of them all, in the thirdclosest finish of all time – a perfect 85th birthday presentto his boss, the greatest and most successful figure in American motorsport, Roger Penske. All was right with the racing world.
That Cindric did so on a so-called overtime lap that made this unofficially the Daytona 502.5 and by shunting his own team-mate into the wall in the final few yards was no big deal. Hell, even the 'victim', Ryan Blaney, more or less admitted he would have done the same had the roles been reversed. Bizarre, contrived and yet so refreshing: that's Nascar.
Blaney keeps cool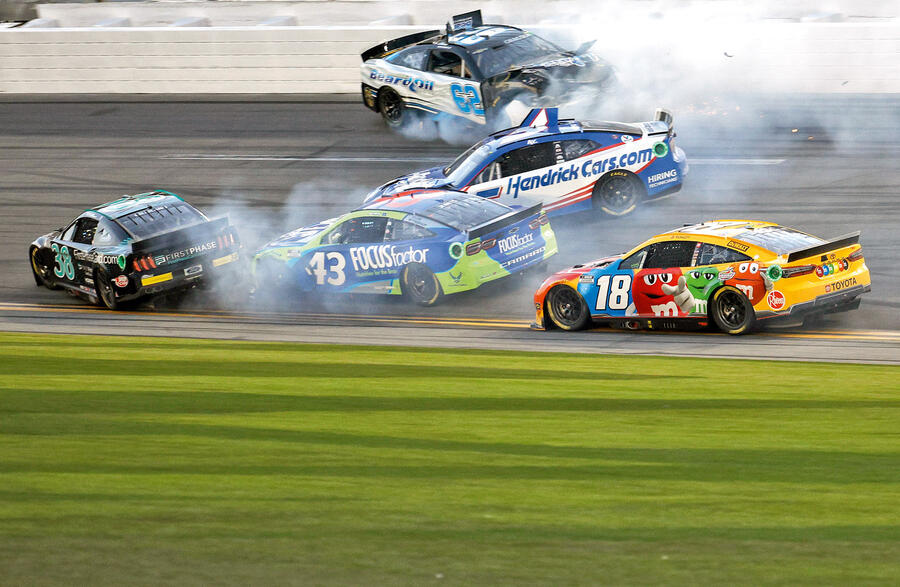 The set-up for the conclusion followed an accident on lap 195 of what was supposed to be 200 that left contender Ricky Stenhouse Jr (great Nascar name, that) picking his Chevrolet out of the wall.
But as the laps were counted down, finishing under full waved yellow flags was out of the question for the 64th running of the self-styled Great American Race, in front of a raucous post-Covid 120,000-strong full house.
Racing in the States is first and foremost entertainment, so the race was stopped for the wreck to be cleared, and when the action resumed on lap 199, Nascar simply added overtime to create a thrilling two-lap shootout.