The 2021 regularity rally from Land's End to John O'Groats, better known as the LeJog, was one of the toughest on record, as 54 of the 70 crews survived atrocious weather to complete a length of Britain.
From the 7.30am Cornish start on Saturday 4 December to the 10.20pm Scottish finish on Tuesday 7 December, the gruelling event threw everything imaginable at its hardy entrants over 1300 miles. Unlike with stage rallying, outright speed isn't the key on regularity rallies, such events instead focusing on driving accuracy on tests run on private land and the to-the- second navigational acumen of co-drivers on public roads.
They're far tougher than they might look at first glance, and the LeJog, run by the Hero-Era organisation, is among the most challenging.
There's no winner; instead, the intensity for each crew is to incur as few penalty points as possible as they vie for gold, silver and bronze medals.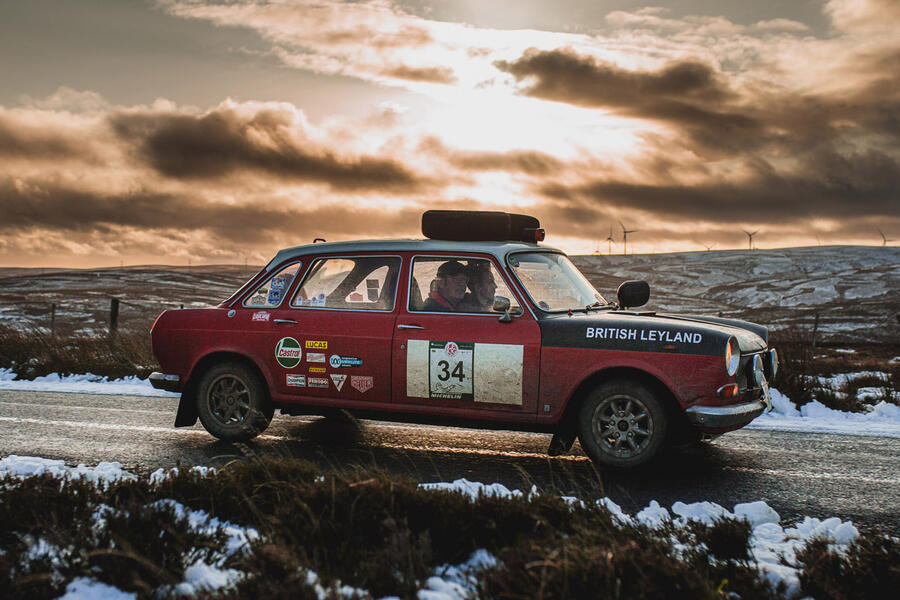 This time, only 11 of the 54 finishers won medals, with only three each gold and silver – fewer than anyone can recall. Among the gold medallists were Dick Appleton, making his LeJog debut in his seventies, and his navigator son, Mark, in a Mini Cooper S.
Clerk of the course Guy Woodcock described the 2021 edition as "one of the toughest I've been involved in". He said: "Every bit of bad weather hit the event, from high winds to hailstones, snow to black ice and flooded tracks. It has lived up to its reputation as one of the toughest rallies in Europe."