I never made it to either of Formula E's two London e-prix, despite living in Zone 2 at the time, so a recent trip to Kent's Lydden Hill circuit for the British 5 Nations Rallycross last month became my first taste of EV racing.
The one-make Elimen Racing Fiat 500e series is still in its early stages, the season consisting of just four races - and all of them at Lydden. Still, each EV pocket rocket hits 60mph in seven seconds, and a healthy 148lb ft of torque seems ideally suited to Rallycross's rapid launches. Top speed may be 'only' 85mph, but on a sprint course like Lydden, I imagine that's plenty.
But here's the thing: each race was bookended by the 550bhp-plus Supercar class, with high-revving petrol engines and teeth-rattling derestricted exhaust systems. The Fiats were (unsurprisingly) eerily silent in comparison, which really hit home how much electric championships are going to struggle to make an impact when sharing a billing with combustion classes.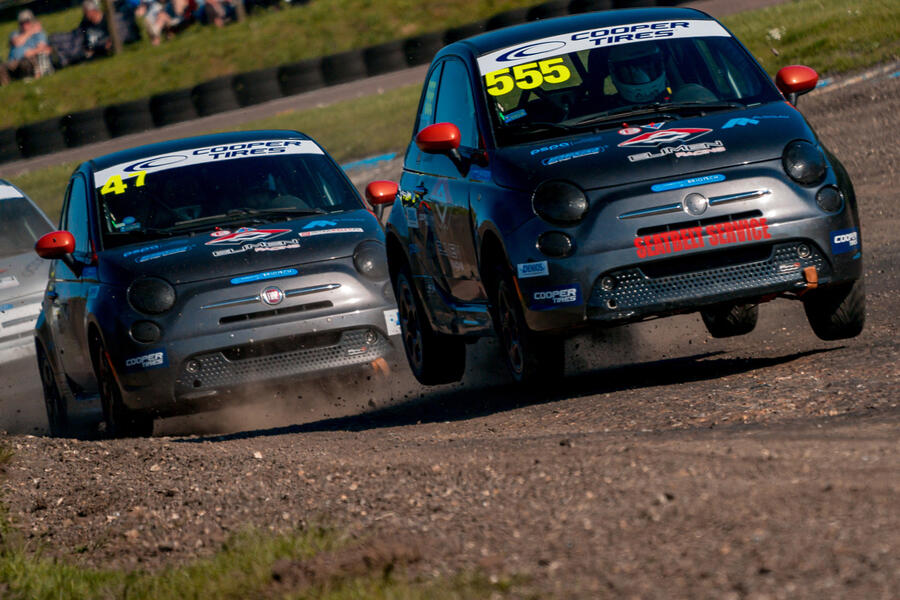 I don't doubt the sound of gravel pinging around the wheel arches and the high-pitched whine of an electric motor mere feet away from the driver made for a fairly aural experience in the cockpit, but much of that is lost on spectators - even the ones squeezed right up against the barrier fences. It was telling that the queues at the food stalls and toilets were at their longest during these races. If you weren't looking at the circuit, you'd be forgiven for thinking there had been a pause in the running order.
Each race was undeniably quick, with some hard-fought battles among the drivers, and the plumes of dust being regularly kicked up meant it was just as visually spectacular as any other driven that day - if in a different league from the flagship Supercar runners. Three different race winners meant a tightly contested final, too.