I went to Daimler's future technology presentation earlier this week. This contained plenty of detail about the company's EV, hybrid and hydrogen strategies, but – more practically – it also offered the chance to have a go in various of the group's greener vehicles.
One of which caught my eye: I'm a sucker for a truck. Especially one that has the novelty of wearing Mitsubishi badging at what was basically a Mercedes event; Mitsubishi Fuso was absorbed by Daimler about a decade ago.
As its name suggests, the Fuso Canter E-Cell is an electric-powered commercial, although just a prototype, and potentially a perfect answer to the question that gets asked whenever cutting car emissions in urban areas is suggested: "what about the lorries?"
The Canter is what's normally known as a seven-and-a-half tonner, by happy coincidence the maximum size of truck you can drive on a car licence, although the E-Cell has a maximum permitted weight of six tons to help maximise its battery range.
Power comes from 500kg of cells mounted under the rear box – trucks aren't short of space for such things – with the total 48.8kW/h capacity claimed to be good for around 60 miles of urban trundling on a charge. It's powered by a 110kW electric motor and doesn't have any gears.
This being the big difference, and the one that made the E-Cell the nicest truck I've ever driven. My previous cack-handed attempts to pilot commercial vehicles have taught me that it's necessary to change gears at least twice as often as in a typical car, often with the result of lots of nasty sounding crunching noises.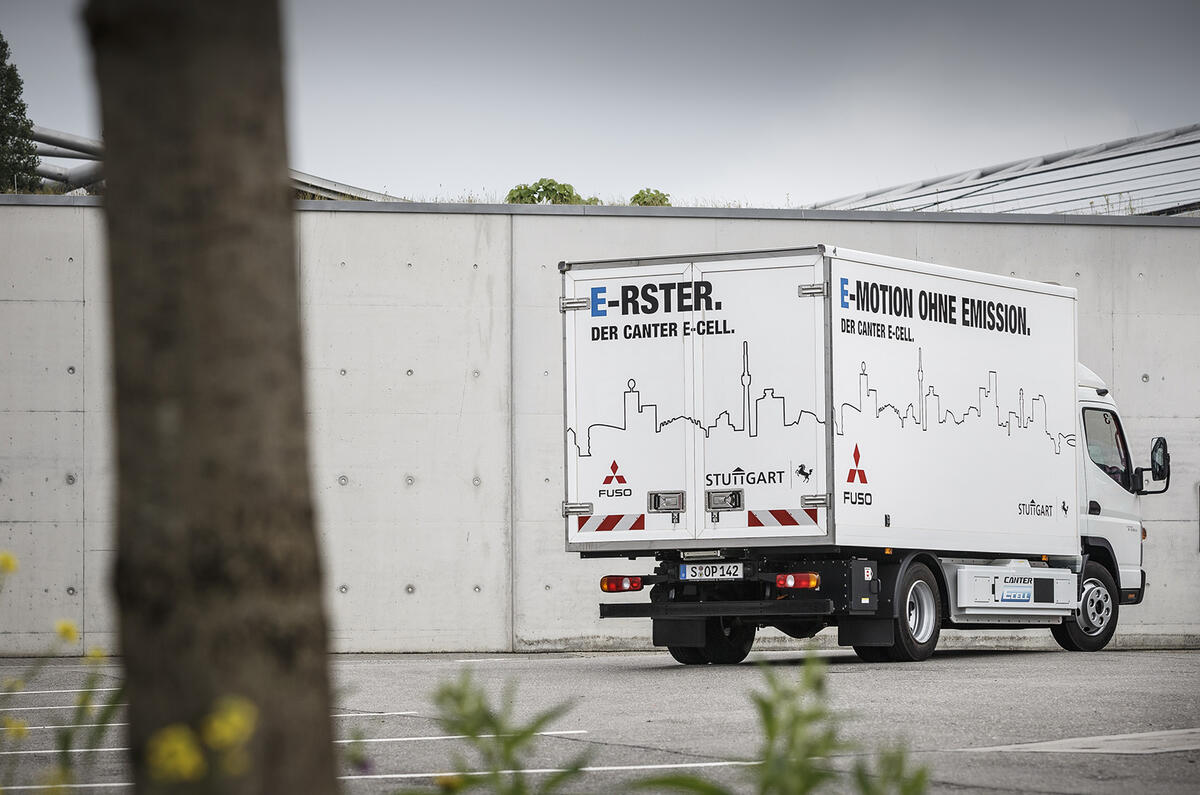 My spin in the E-Canter was as easy as piloting an oversized golf kart – select drive, release the parking brake, apply throttle and head off.
Unladen it felt almost alarmingly rapid, more than keeping up with cars until its 55mph limiter called time. The steering was less good, not much more precise than a Twitter celeb rumour, but once dialed into it the Canter felt impressively small considering how big it actually was.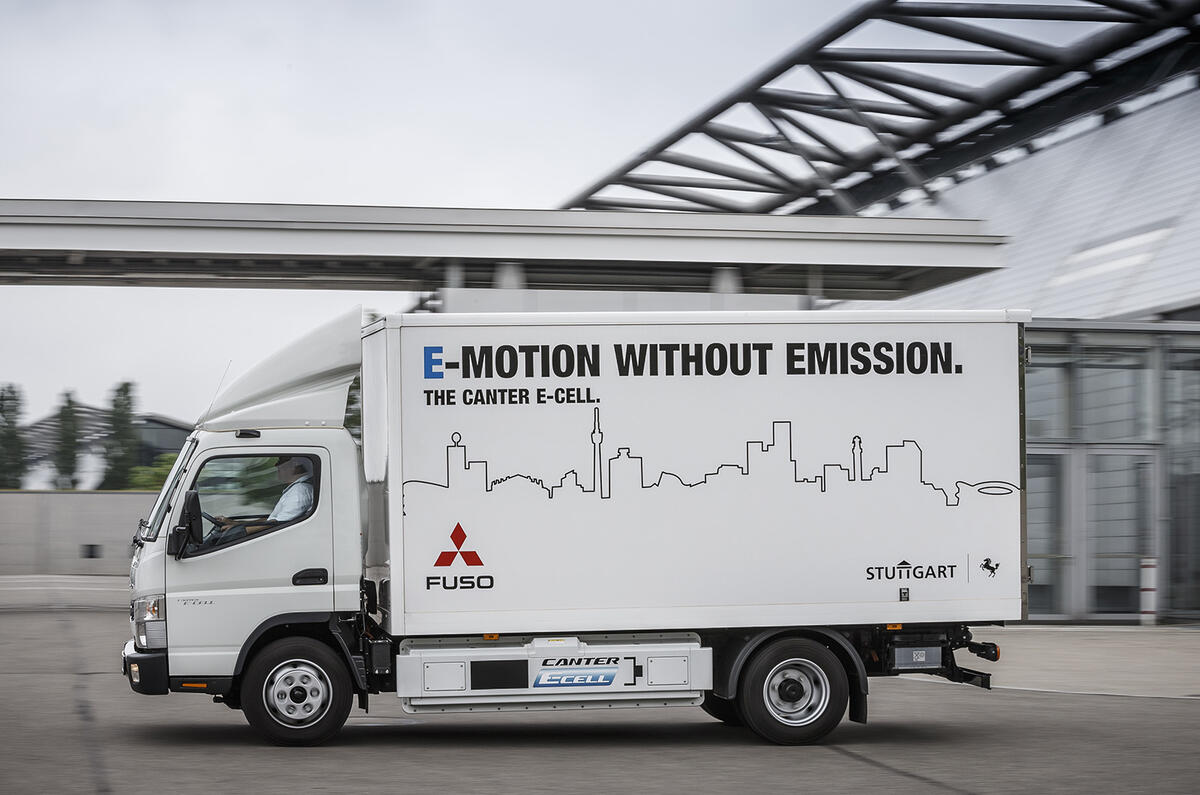 It's even got an adjustable regenerative brake – pushing the indicator stalk forward engages a retarder function which slows it nearly as effectively as standing on the actual stoppers. And without the noise and vibration of a big, crude diesel engine under the floor the cabin felt impressively hushed.
Any production version is still a couple of years away; Fuso already sells a hybrid diesel-electric Canter which is apparently enough for most operators. But if we do end up with zero emissions cities then we will indeed be able to deliver some goods into them.