We had a Kia Soul EV on our long-term test fleet in 2015, but I gave it a swerve because I assumed it wouldn't fit well with my travelling needs.
My journey is a 43-mile drive from Teddington down the M3 to Basingstoke. So although Kia claims a potential range of 132 miles for the Soul EV, and we saw a 'real world' 110 miles or so during urban driving, I wasn't so confident I'd experience that during constant 70mph motorway trips.
I admit it – I was anxious about range. This is because I have no way of charging at home. My parking space is inconveniently placed; although the Soul EV can be slowly recharged via a household plug, I would have had to park in a flower bed and crush my cyclamen to get close enough to the socket.
Just before the Soul EV left Autocar, however, I needed to satisfy my curiosity and find out whether it could handle a dreary motorway commute with the same zeal that made it our go-to car for short urban trips.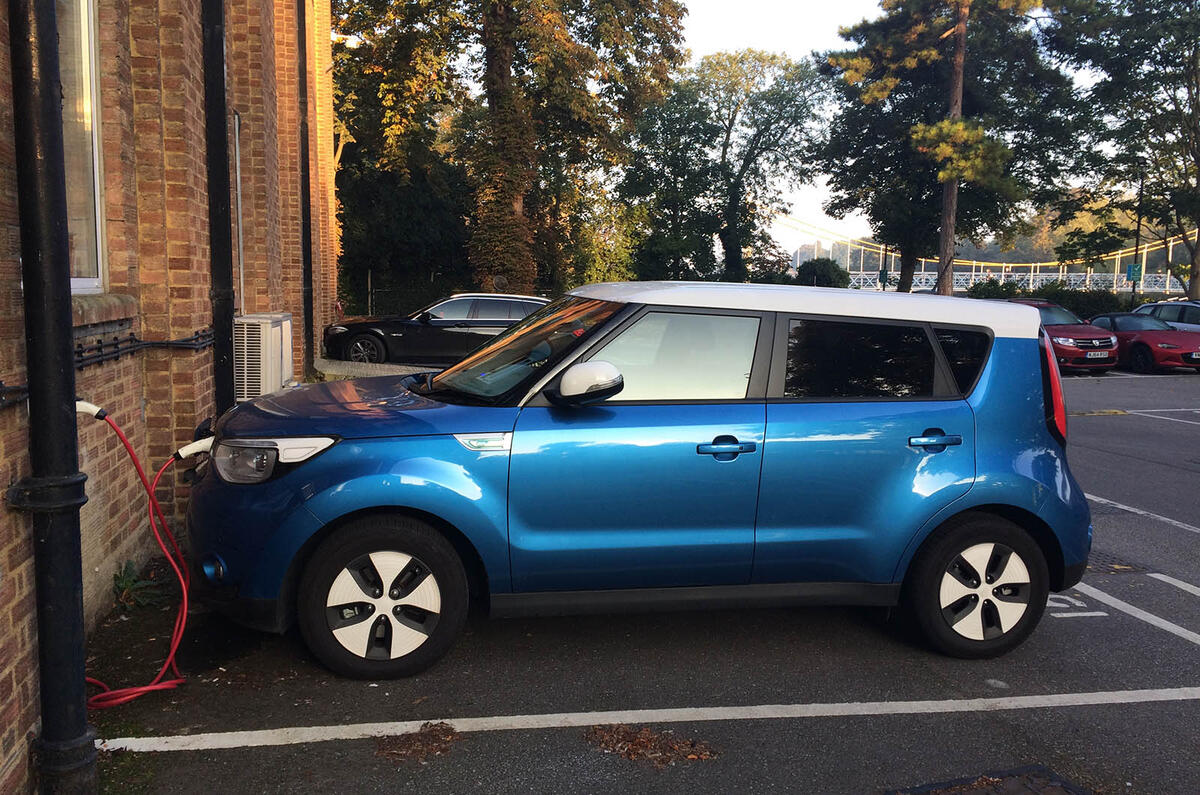 I was confident I could make it home, but the question is whether the constant motorway pace would rob me of more than half the battery's charge. I had a failsafe:Fleet Services on the M3 has Ecotricity charging points, so I chose those as my emergency stopping-off point, if needed.
When I set off from Autocar Towers on a mild evening, the fully charged Soul was showing an indicated range of 106 miles. Curiously, though, as I drifted quietly out of the car park, the range jumped up to 111 miles.