Hilariously, and quite coincidentally, when I drove Kia's new EV6 for the first time in October, my experience at the helm of the firm's 1992 Pride supermini just three months earlier was still fresh in my mind.
There are more obvious points of reference, and indeed these two cars are as disparate in their intended positioning as they are in their performance, pricing and panache, but as a metaphor for Kia's meteoric ascent to the higher echelons of the automotive market, few could hope for so tangible a comparison.
When the Pride first touched down in UK dealerships 30 years ago, it barely stood a chance against same-sized rivals from established European and Japanese marques. Had you been a prospective small car buyer in 1991, chances are the VW Polo or Ford Fiesta would have been more likely to take your fancy.
But so quickly has the reverse of that scenario become reality that it's almost comical, now, to remember Kia's original standing in the European market.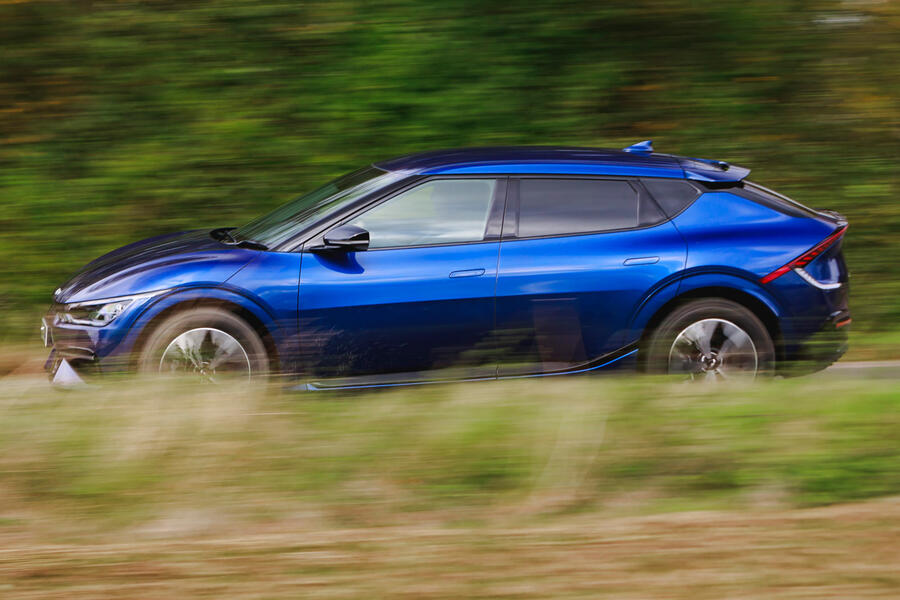 Because the EV6 – like the Sorento, Sportage, Soul, Niro, Picanto and Stinger – isn't just attractive in spite of the badge it wears, it's almost more attractive because of it.
Kia's cool now, didn't you know? And not just that, but the brand seems to have a near-infallible capacity for knowing exactly what its buyers want of a car in any given sector. A well-received overhaul of its design language in recent years has also, no doubt, helped no end capture the attention of the market.