What top speed makes a car properly fast these days? While 150mph was the preserve of the very swiftest of sports cars when I was growing up, most of today's hotter hatchbacks will now hit that figure. So 170mph? In 2016, that's Porsche Boxster territory.
What about the double-tonne? Two hundred miles an hour still seems like a crazy figure to me, one that is only really achievable in a handful of places within the UK by a tiny number of cars.
Thankfully, Porsche has a couple of things that make hitting that figure a lot easier. One of those is the 911 Turbo S and the other is a place called Nardo. Does the name ring a bell? Think Jaguar XJ220, RUF Yellowbird and chasing absolute top speed.
If you don't yet hear any jingling, Nardo is a test facility located in the heel of Italy (geography was never my strong point) that has various track layouts to allow manufacturers to thoroughly thrash their cars before a buying customer ever sees their prospective purchase in the metal.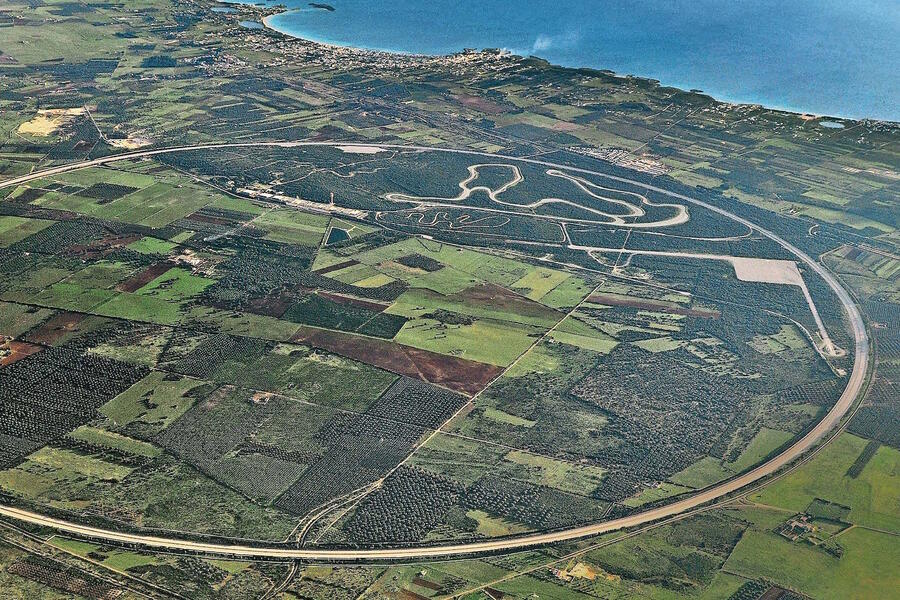 Originally opened by Fiat in 1975, it was purchased by Porsche in 2012. There's an FIA-approved handling circuit, skidpans, vicious bumps and plenty of other fun stuff. The big draw, however, is a 7.8-mile banked bowl that has been the venue for the breaking of all manner of speed and endurance records over its 41-year history.
For me, it's a personal record I'm hoping to shatter: the fastest speed I've travelled in a car. Although I won't be driving (probably for the best), I'll be in the expert hands of Michael, a Porsche driving trainer. As we head calmly towards the entrance to the track, I wonder if the yellow 911 Turbo S will manage to get near its claimed 205mph top speed.
Entering the track, Michael welds his right foot to the floor and the 911 rockets forward. Even after an extended stint in a Carrera 4S, the Turbo S feels other-worldly fast as it munches hungrily through the first few gears. As the speedo hits 200km/h (124mph), Michael throws the Turbo S into a couple of violent lane changes to highlight just how stable it is at autobahn cruising speeds.
Demonstration over, the throttle pedal is pinned to the stop once more as the world goes into hyperdrive. While the scenery flashes past ever faster, my eyes are glued to the digital speed readout once more, quickly trying to convert km/h to mph.
We're up to 300km/h without too much difficulty but I know the acceleration will be blunted heavily from here. Even so, it doesn't take long to get up to an indicated 322km/h – 200mph in old money. Surely, Michael will be backing off soon?
To my delight, he keeps his foot down, the display climbing slowly but surely past 330km/h and up to an astonishing 340km/h. Back in the pits, I punch the number into Google to find that we'd been doing 211mph. Even accounting for the speedo over-reading, that's got to be an easy 200mph, right? Either way, I'm busting for another double-tonne run, preferably with me behind the wheel.