We're used to Jaguar Land Rover revisiting its long and storied past, particularly with the new Classic division producing heritage editions of vehicles, such as the lightweight Jaguar E-type and XKSS.
But JLR also has some buildings with illustrious histories, none more so than its Castle Bromwich plant, where vehicles such as the Jaguar XF, F-type and now the XE, are built. 
The factory on Chester Road in east Birmingham was built in 1938 to assist with the build of the Spitfire fighter plane - taking the pressure off the facility in Southampton - as well as components for Lancaster bombers.
At its peak it was churning out 320 Spitfires per month, so unsurprisingly it became a target for Luftwaffe bombing raids. The area was hit by more than 200 bombs during the war, which in total killed 11 workers and injured 55, making the reason for an on-site hospital and the aforementioned morgue starkly and tragically clear.
Spitfire production ended in November 1945, and the Castle Bromwich became a car body factory, owned by Fisher and Ludlow, then British Leyland, and now by JLR. Some of the site has been significantly altered as JLR has modernised its production machinery and methods, but other areas are listed and must be maintained in period.
For years the morgue was used as a store room by JLR's data department, housing old computers and other IT equipment. Now, though, it has been cleared out and is due to become part of the Castle Bromwich's Classic Tour, during which enthusiasts get to see the factory and drive some fruity old Jags.
On Monday we were on site to collect Autocar's new Jaguar XF long-term test car (more on which in the coming weeks) and got a peek inside the morgue courtesy of tour guides Matt and Tom.
As you walk through the double doors into a gloomy, sloped walkway, the first thing that hits you is the smell. It's not unpleasant, just that distinctive musty smell of the past that pervades places that haven't been subjected to a stiff breeze or daylight for a few decades.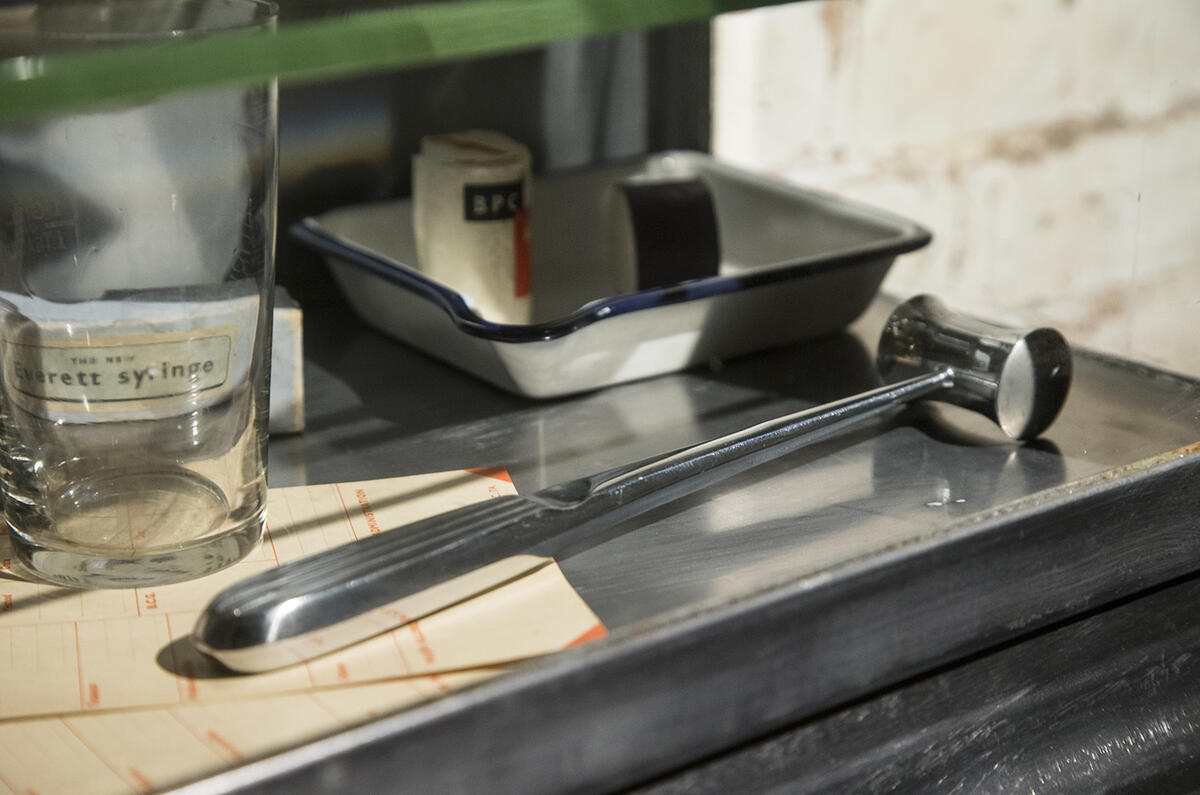 As your eyes adjust to the half-light and the walkway turns through 180 degrees, the wall is covered in a spider's web of wiring and fuse boxes. It's the 1938 original wiring and, despite some exterior corrosion here and there, everything looks in stout working order to my untrained eye. Things were built to last in those days…
At the bottom of the slope is a corridor outside the morgue doors. There's an original bed, a bed pan and chairs. At some point in history someone has scrawled 'Villa' on the wall in what looks like (but I hope isn't) blood. 
On one wall, gleaming in the semi-darkness, is a stainless steel medicine cabinet that has been restored by Tom and is filled with original medical kit. On the opposite wall is a sobering list of all the sites in Birmingham that were bombed during WW2 between 1940 and 1943. Castle Bromwich is mentioned on multiple occasions.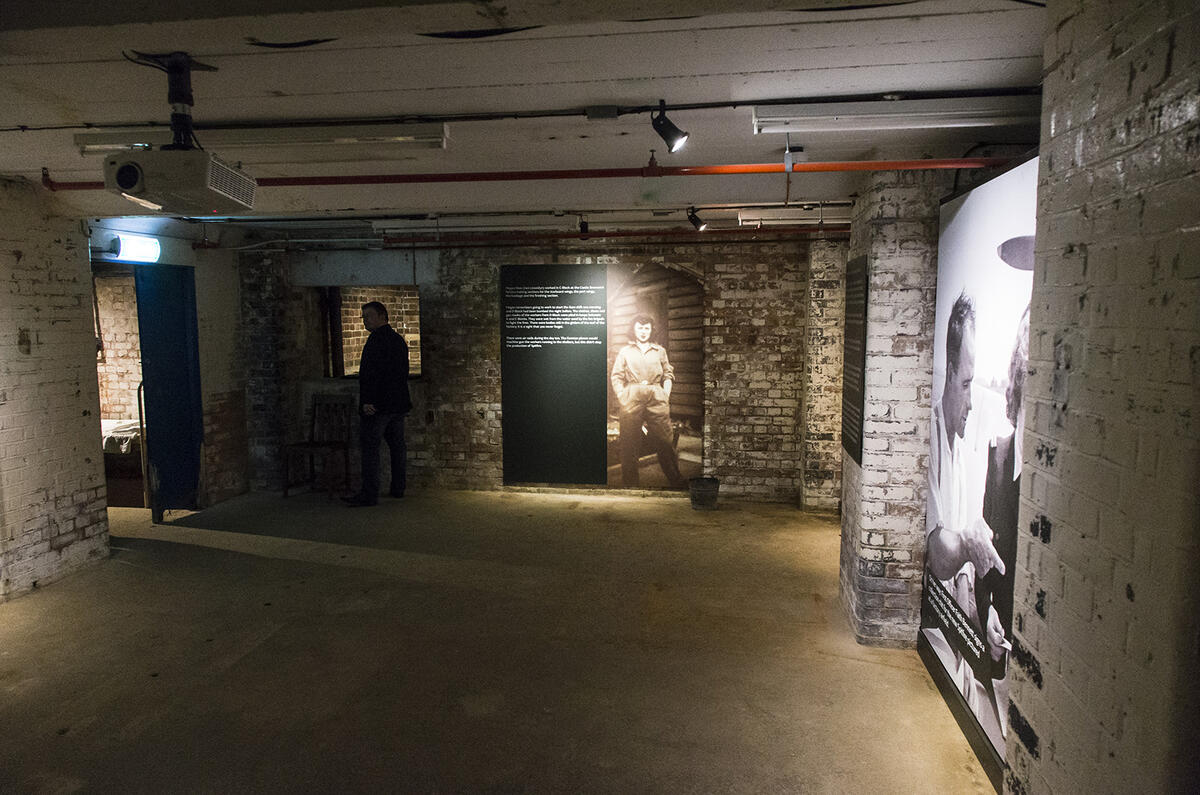 The morgue itself is a spartan, rectangular brick room. JLR has added a (non-period) projector screen to show visitors a short film, as well as some poster boards highlighting significant people who worked in the factory during the war, such as Megan Rees, who recalled starting a 6am shift in C-Block the morning after the adjacent D-Block had been bombed.
Also honoured are the women of the Air Transport Auxiliary (ATA) who were responsible for delivering finished Spitfires to air force bases around the country. Few of them had specific training; in some cases they were handed the Spitfire operation manual and pointed in the direction of the adjacent Castle Bromwich airfield. 
As we walk back up towards daylight, tour guide Matt insists the morgue is haunted. Apparently two members of the data team were working down there when a lamp in the corner of the room clicked on. They assumed it was working on a timer switch – until they realised it wasn't actually plugged in to the mains…