What's the best way to teach school children about Bloodhound, the 1000mph supersonic car that's planning to break the Land Speed Record next year? The answer is simple, and it involves building rocket cars.
The concept might sound familiar, and that's because the Bloodhound team have already been engaging with schools across the country since last year, inviting children to build their own miniature rocket cars out of foam and then race them along a wire-guided course. Our own Steve Cropley entered the contest in July last year, and even if we did end up losing to school children, the lessons were clear: the children were engaging with engineering by building their own cars.
For 2016, Bloodhound has partnered with the BBC and its Micro:bit computer. The device - similar to a Raspberry Pi micro-computer - is being sent out free to every current Year 7 student across the country. The tiny unit is codeable and comes preloaded with everything kids need to start learning and creating their own computer programs. For Bloodhound, it's a win-win situation.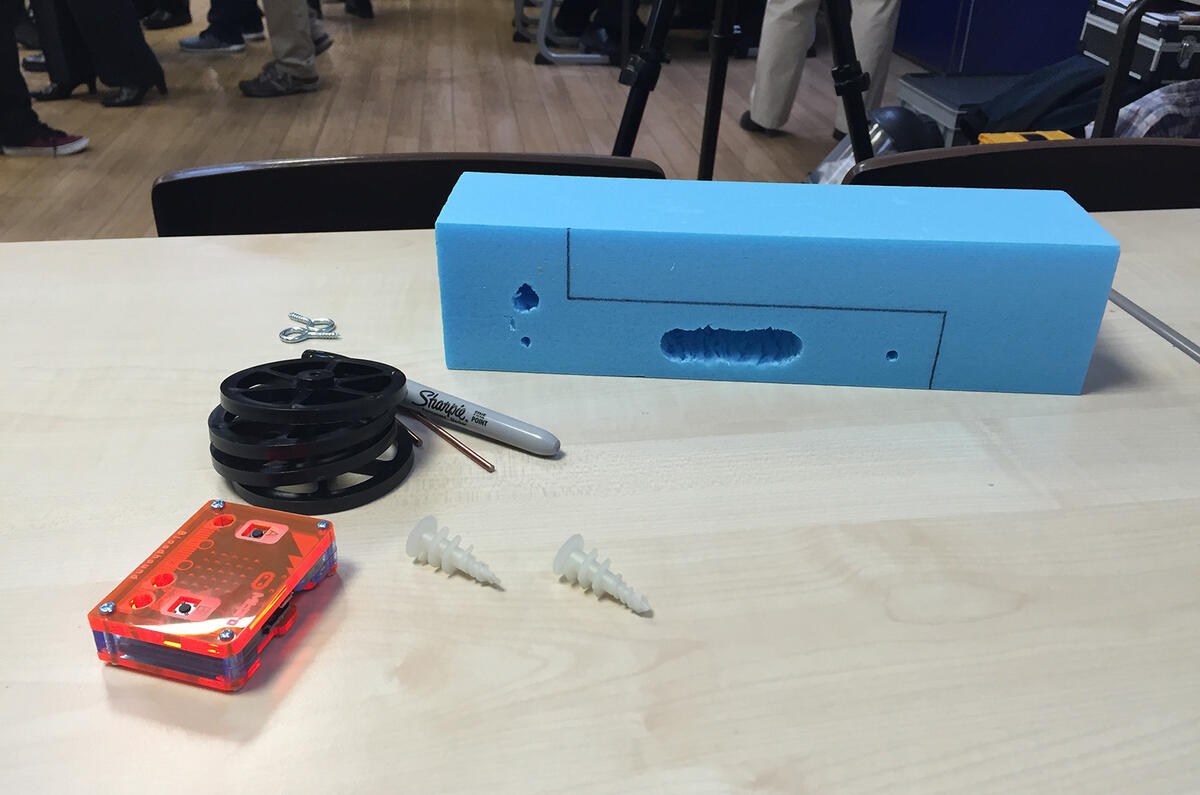 I went along to Kennet School near Newbury, where the very first Bloodhound workshop session using the new Micro:bit computers was under way. After a brief introduction from programme chief Jas Thandi, the kids set to work on their foam models. Here, older and younger students are pared together, and it's fascinating to see their designs take shape. It's quickly apparent that the way to win is to cut the frontal load area, reduce weight where you can and try to eliminate as much drag as possible.
I'm happy to watch, until an official hands me my own foam block and tells me I'll be racing against the kids. I text Steve for advice...
In only an hour the designs are ready, and cut to shape using a hot wire cutting machine. The straight edges have been sanded down and the weight shedding has begun. One team has even knocked out several of the spokes from their plastic wheels in a bid to save vital grams. These kids are serious.