We love a half-price hero here at Autocar. We also love ultra-rare 'Unicorns' – indeed both our recent stories on these subjects are among the most popular on our website in recent weeks. But I have just bought a half-priced hero that is also a unicorn: a 2014 Ford Fiesta. How can the UK's best-selling car be a unicorn? Let me explain.
I originally budgeted around £8,000 to buy a new car to get to work in every day. I wanted a petrol, partly because I love petrol verve and dislike diesel rattle, but also because I suspect diesels will start to be taxed punitively. Un any case, my wife forbade another black-pumper in our fleet. And choosing petrol is so much easier now that there's a new generation of small, efficient turbocharged petrols out there.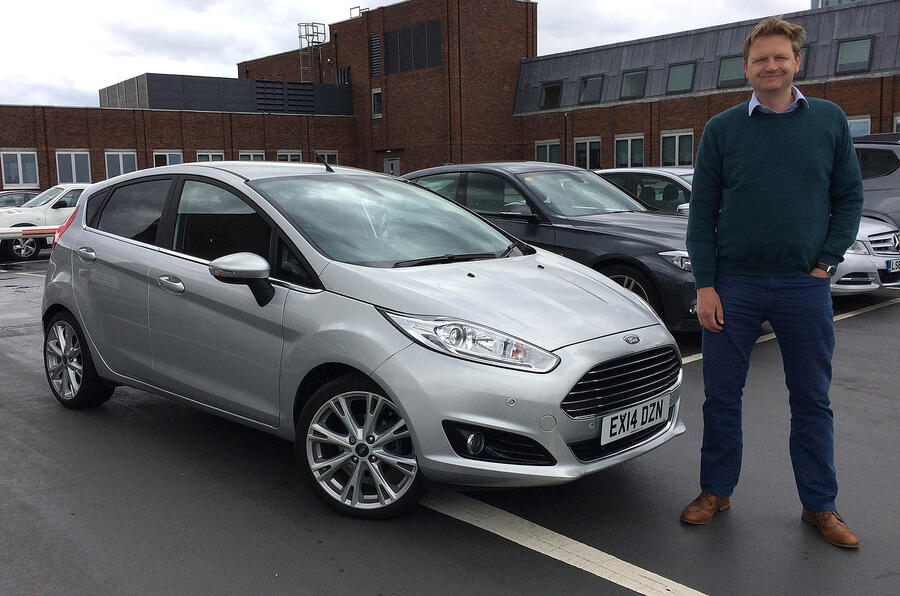 I quickly triangulated towards the great-handling, great-looking Fiesta with its 1.0-litre three-cylinder Ecoboost engine. I've always liked Fords, but for some reason have never owned one. Time to fix that.
I began the familiar classifieds trawl; I'm a stickler for nice alloys, and concluded that the optional 17in ones enhance the car's looks significantly. I was told that the most powerful 123bhp engine is the one to go for; I briefly toyed with the idea of a Zetec S, but they were all too boy-racer for me, and I feared my friends and colleagues would conclude I was having a mid-life crisis. I needed comfort and useful gadgets, so Titanium or Titanium X was my chosen route. Once narrowed, the precise spec and colour proved tricky to find, so I found myself drifting way above my budget.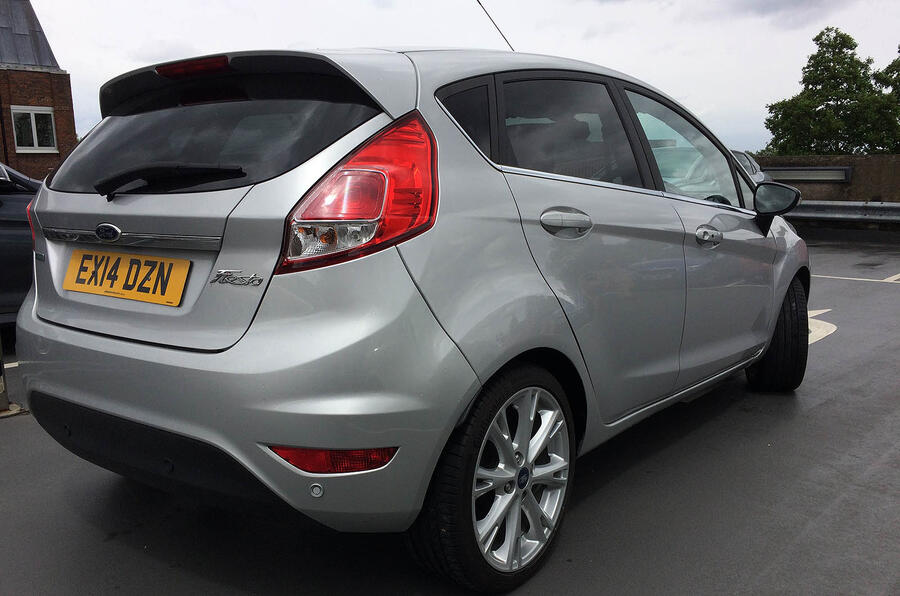 And then I saw it: a 2014 Titanium X in silver with the right wheels – and just 7,200 miles on the clock. By rights, it should have done around three times that by now. Intrigued, I arranged a test drive. I found myself driving what felt like a brand new car. All cars get 'tired' over time – little tell-tale scratches on the dashboard and steering wheel et cetera.
This car has none of this; the only tiredness is some slight wrinkling on the side of the driver's leather sports seat (see picture below). There is little evidence of the passenger seat being used much, and none that the back seats have ever been used at all. The paintwork is immaculate.  It was used as a dealer demonstrator for a while, and then had a lady owner who drove it for a whole seven miles per day. It feels like new: it has been well looked after and is complete with full-service-history. I had my new car.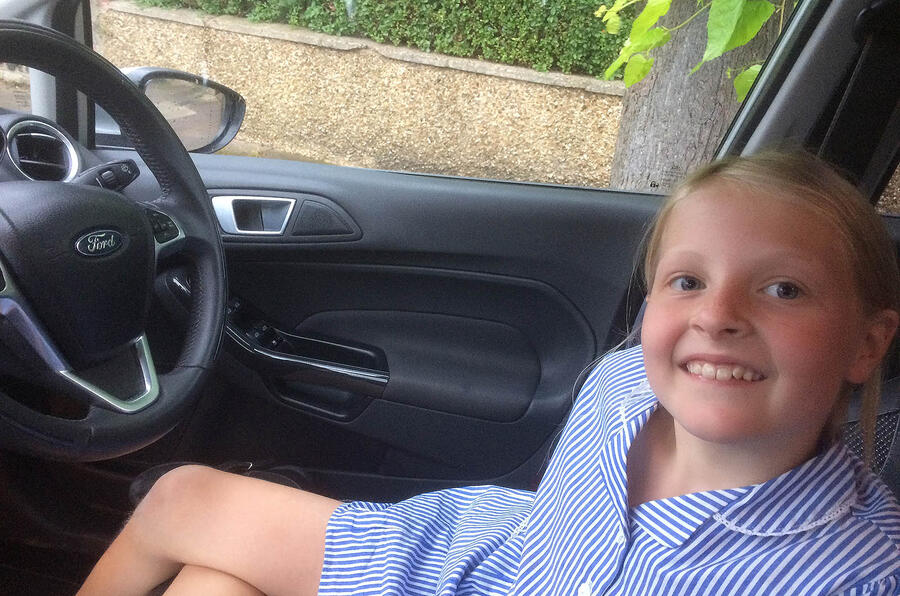 It cost me £9,100; three years ago, when new, it would have been around £18,000. But I figured out the low mileage would be worth another couple of years of life down the road – I tend to keep cars for a long time - and registered with surprise that my eldest daughter will probably learn to drive in the car in five short years' time, and my other one two years after that.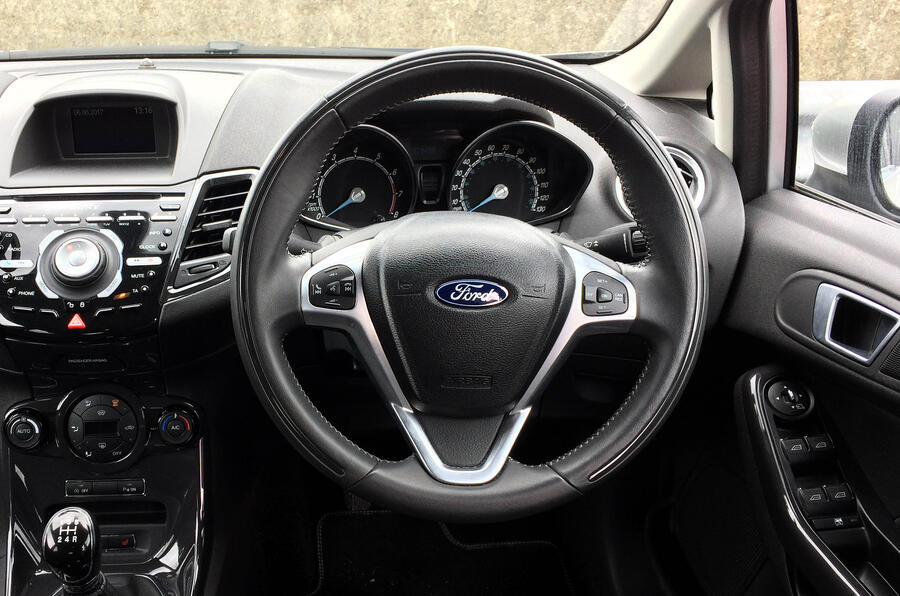 What's it like? Delightful – it looks amazing, and drives even better; the little engine has real character, and the ride is comfortable, despite those alloys. My Fiesta got the thumbs up from our used car editor Alex Robbins, and even James Ruppert; he usually thinks that spending anything more than £500 on a car is excessive.
As a top-spec model, it has virtually everything I could conceivably want including a DAB radio, Bluetooth, parking sensors, keyless start and heated seats. It even has Essex numberplates, fittingly as it was developed there. The only thing it lacks is sat-nav, which would previously have been a deal-breaker; today, with the miracle of the Waze smartphone app, I doubt I would ever have used it even if had it been there.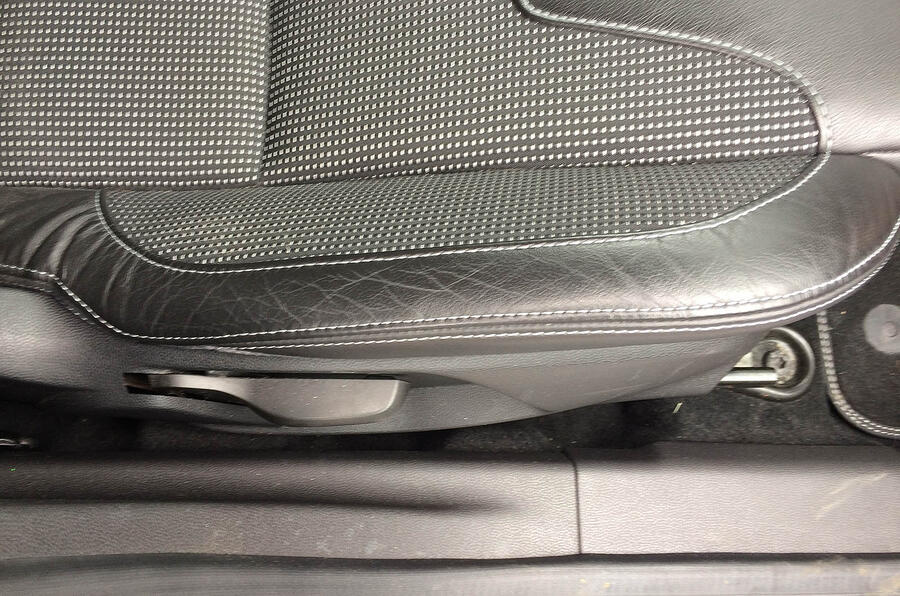 In theory, I should get more than 50mpg out of it, but I'm currently managing only around 40mpg - the only disappointment so far. By chance, I shared a Ford Mondeo with the man who made it, Matthis Tonn, en route to the Autocar Awards the other week. He's now chief engineer of the Fiesta ST, but previously was responsible for Fiesta production in Cologne. When I told him about my new car, with the air of a Bordeaux vintner he declared 2014 a "very good year". I think he may be right.
Tom Evans is Senior Consulting Editor at Haymarket Media Group
Read more