Winners 2021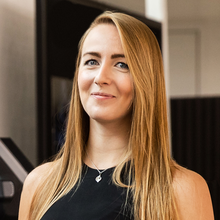 Nicola Danks
Lead senior colour and materials designer, Jaguar Land Rover
Since joining JLR in 2014 as a graduate colours and materials designer, Nicola has produced more than 50 design vision models and displays for internal evaluation by senior executives. After winning promotion to first senior and then lead C&M designer, she now works on Defender derivatives as well as the new electric Jaguar project. Her work on the Defender helped launch new materials and finishes using the X-Dynamic trim such as the Powdercoat dashboard finish, Robustec printed textile seat materials and Kvadrat wool blend textile. Nicola was also responsible for JLR hiring a C&M designer in China during her secondment to Shanghai when she convinced the company of the need to have a local colour and materials specialist there. She gained a first class Master of Design degree in industrial product design from Coventry University in 2012.
Design nominees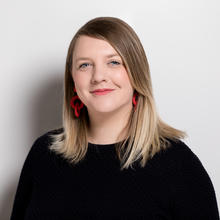 Bethan Jones
Creative specialist, Jaguar Land Rover Design, Jaguar Land Rover
Bethan initiated and led the materials strategy for the new Evoque, including designing and delivering Land Rover's first plant-based textile made from eucalyptus fibres combined with polyurethane. Bethan joined Land Rover in 2014 as an advanced colour and materials designer and has been promoted three times since, reflecting her abilities. She now plays an integral role within a strategic team responsible for the broad overarching strategies, partnerships and innovations in material technologies, ensuring that they are designed consciously and withhold responsible values for Jaguar Land Rover's current and future vehicles. She graduated with an MA in mixed media textile design from the Royal College of Art in 2014, having first gained a first class BA in the same subject from Loughborough University in 2011. Prior to joining JLR she gained experience in the product, jewellery and textile design industries.

Breony Crittenden
Colour and materials manager, Jaguar Land Rover
Breony's role is to carry out advanced creative research and map out the development and programme strategy of colour and material technologies for future JLR programmes. One of her outstanding achievements was bringing to market the Aero satin paint/film technology first seen on the Discovery SVX 2018 show car but now commercially available on the Defender. Her five-year stint at JLR began in 2016 but she's been working in automotive design since 1999, starting out at Ford in Australia. Her career then took her to General Motors and followed Nissan in Europe, before a switch away from automotive first at Nokia and then Microsoft.
Elizabeth (Lizzie) Graves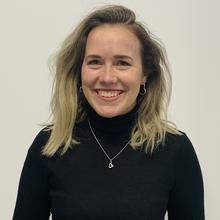 Elizabeth (Lizzie) Graves
Product designer, D-Ford, Ford Motor Company
Having joined D-Ford, Ford's 'human-centric' design lab, in its infancy, Elizabeth has grown from strength to strength. Not only has she helped the lab grow, she has also helped guide and support new recruits to D-Ford. Most notably, she impressed the team by ensuring that new collaborative digital tools are available to not only her immediate team, but to other teams around Ford. She led the way by "sacrificing many hours until it was approved and set up", with her direct line manager saying that "this is remarkable considering the scale of the organisation's complexity". Having received a foundation in 3D design from the University of Creative Arts, Canterbury, and first class BA with Honours in automotive and transport design from Coventry University, she joined Ford in 2019 as a graduate. Ultimately, Elizabeth aspires to have a long and prosperous career in the automotive industry, and has sought inspiration from D-Ford lab director Usha Raghavachari, who was previously named in the Great Women initiative and with whom she works closely.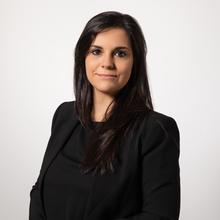 Kissia Alves de Siqueira
Lead senior colour and materials designer, Jaguar Land Rover
Kissia, 33, impressed after guiding the colours and materials strategy for the new Range Rover Evoque, working with teams in JLR and suppliers on the feasibility of new materials that would be used on other models. Examples include the light grey open pore veneer used on the interior. Kissia joined Land Rover design in 2016 after working for Renault's design studio in her native Brazil, which she joined in 2011 after gaining her BA in industrial design. She was promoted to her current position in JLR in 2018.