Winners 2021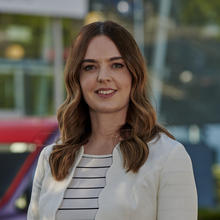 Hannah Denton
Area fleet manager, Volkswagen Commercial Vehicles UK
Hannah is one of the most prolific fleet sales managers at the brand, as well as the wider Volkswagen Group. She joined the group in 2011 as an area sales development manager for Volkswagen's Trade Parts Specialists in Leicester and progressed to a head office role as key account manager just 18 months later. She moved to her current role in 2015 where she acts as a bridge between van fleet customers and the Volkswagen Commercial Vehicles brand, matching customer requirements with products and services. Covering her area from the Midlands to just north of London, she works with larger fleets with tremendous success.
In 2018, Hannah was responsible for nearly 2200 sales, making her the second-most-successful area fleet manager by volume in the whole Volkswagen Group UK. Last year, Hannah's area was the only one to hit its overall sales target, despite the pandemic. Among her successes this year is striking a partnership with Halfords, which will take 160 Crafter large vans by the end of 2021. Hannah also had responsibility for launching the Volkswagen Group's graduate field force programme, which was set up to give all those on the graduate scheme at least a week in the field learning about a direct sales role. Tracey Perry, national sales manager for Volkswagen Commercial Vehicles, was full of praise for Hannah in her nomination: "Her ability to combine high sales and a sharp commercial mind with a genuine care and concern for customers is outstanding."
Sales nominees

Carole Sparshott
Head of sales operations, Bentley Motors
Carole started her career at Bentley as a logistics graduate in 2004 and shone in her time spent in that division, rising to logistics technical manager. Her leap over to sales came in 2014 as sales operations and planning manager, moving to head of sales operations three years later. Here she applies the same analytical qualities needed for logistics to make sure the factory output of new cars meets market demand, a job that requires lots of interaction between a wide variety of departments. Her role, always important, became crucial during the pandemic and her 'what if?' scenario planning helped Bentley lead the Volkswagen Group in speed of change, first reducing and then increasing stock to meet volatile demand. "Individual agility, such as that demonstrated by Carole, went a long way in making this possible," wrote sales and network director Richard Leopold in her nomination. She's recently taken on a three-month secondment to engineering to help her understand core processes at the company, and also took on a voluntary role to be the sales and marketing engagement champion as part of a structured mentoring programme for employees who strive to progress and develop themselves.

Evie Johnson
Retailer performance centre manager, BMW UK
Evie's role is to bring together head office, area managers and dealers with a goal of improving BMW sales performance using quarterly action plans. She has won praise since moving to the role in 2019 for creating great relationships with the 35 dealers and 8 dealer groups she's responsible for, according to her nomination. She joined BMW as an intern at Mini in 2015 working in brand communications across digital channels and was hired full time within aftersales in 2017 on the Speed Up programme for promising placement students. She has also won praise for her "exceptional" work as chair of the Minds Matter employee network group promoting mental health. She has led workshops, organised events and speaker sessions, and rolled out a programme of Mental Health First Aiders.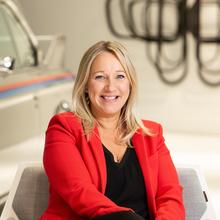 Rachel McDermott
General manager, group brands (finance), BMW Group Financial Services
Rachel is responsible for the sales performance and development of retail financial services for BMW, Mini and BMW Motorrad (motorbikes) and was instrumental in achieving the company's best-ever sales of finance in 2019, worth over £3.5 billion in lending. Critical to this success was Rachel's steering of the sales functions, her focus on used vehicles and also keeping existing customers. She played a pivotal role in supporting the BMW Group Retailer Network throughout the pandemic, helping with the transition to more digital and contactless sales routes. She started her career in 2002 as a trainee business manager at Snows BMW, Portsmouth, before joining BMW Group Financial Services in 2011. She became head of sales development in 2014 and was promoted to her current position in 2018.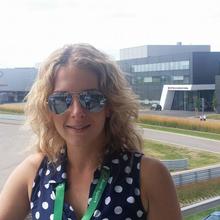 Lisa Plater
National key account manager, Audi UK
Lisa works in Audi's fleet department looking after existing accounts and looking for new business opportunities. Her recent success includes persuading two of the brand's biggest customers to stick with Audi during a tender process, giving Lisa an order bank of 2140 cars, a 145% increase year to date. "Lisa has consistently been one of the top-performing members of the Audi UK fleet team over many years," national fleet sales manager for Audi, Glenn Stanton, wrote on her nomination. "She is a fantastic example of tenacity, attitude and talent leading to achievement." She started out in automotive sales in 2004 at Stratstone Jaguar, before moving to an Audi-focused dealer group in 2005 as business development manager. She joined Audi UK's HQ in 2016, before being promoted to her current role three years later.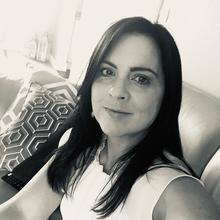 Deborah Parry
Used car sales manager, Bolton Audi, Jardine Motors Group
Deborah made a big impression with a strong performance heading used car sales at Bolton Audi last year, her first full year in this senior role. The department profit hit 135% of target, with a gross profit of more than £1500 per car sold. "A truly fantastic result," wrote Mark Naughton, head of business at Bolton Audi. She joined the business in 2006 as a sales executive for Altrincham VW and after a number of similar roles moved to the Jardine dealer group in 2010, working for Manchester Audi. Deborah has stayed with Audi since, winning her current promotion in 2019. Her skills also extend to mentoring, and she recently helped guide a newly employed salesperson to become one of the best performing at her dealership.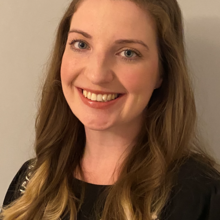 Laura Smith
Retail programme manager, Bentley Motors
Laura is responsible for supporting Bentley's sales and marketing strategic objectives and has won praise for driving a more structured method of working for the sales and marketing teams. Her improvements have helped focus key projects that contribute more than €100 million to the business as well as framing future strategy, according to her nomination. Laura started at Bentley in 2010 as a graduate trainee before moving to a retail network development role in 2012. She then worked within the company's motor show team where she identified significant new opportunities for the business, before moving to luxury services project manager in 2018 and to her current role last year. She has impressed with the clarity of her communications, according to Mark Marsh, head of retailer academy and sales strategy. "Laura has a very bright future within our industry," he wrote.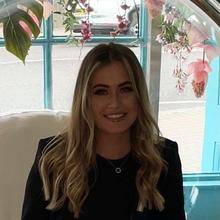 Ruby Winchester
Digital sales advisor, Jardine Motors Group
Ruby has taken her role as digital sales advisor at Mercedes-Benz of Lakeside, Essex, and expanded it to the point that she now single-handedly manages finance retentions, all sales enquiries and the manufacturer demonstrator portal, general sales manager Terry Farrell wrote in her glowing nomination. Ruby is now the third-highest seller of service plans in the Mercedes-Benz division of the Jardine dealer group and in the first quarter helped Lakeside exceed its new car service plan sales target by over 10%. Farrell has been impressed by her tenaciousness at ensuring sales enquiries are followed up from start to end "requiring her to effectively influence senior colleagues, which she does successfully," Farrell said. Ruby joined the dealership in 2018 in her first automotive role, and won promotion to her current position in February.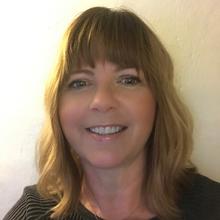 Liz Redmayne
National leasing and rental manager, Nissan Motor GB
Liz's job at Nissan is to oversee direction, sales, profits and efficiency of the brand's leasing and rental business, a role she took in January following a promotion from her old job as corporate sales manager. One of her successes in her former post was winning and subsequently managing Nissan's largest corporate customer, the logistics company DPD, which now has more than 600 Nissan e-NV200 electric vans. Liz started in the automotive OEM world in 1997 at Audi as an area sales manager. She worked for various OEMs and dealer groups before shifting to fleet management firm Inchcape in 2014. Liz joined Nissan in 2016.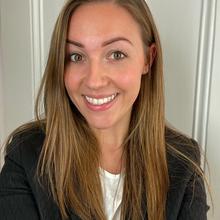 Alice Nicholls
Sales performance manager, Nissan Motor GB
Alice joined Nissan as a fleet marketing graduate in 2017 after gaining a first class BA in business and management from Portsmouth University, and has risen quickly since. She gained experience in fleet marketing, planning and sales operations under the graduate scheme, before taking up the position of sales operations controller in 2019, focusing on retail targets for the dealer network. She was promoted to her current role in January after showing a "strong level of autonomy", according to sales director Nic Verneuil. "Alice has demonstrated rapid professional growth," he wrote in her nomination. As part of the sales field team, she's responsible for the delivery of sales performance, market share, customer quality and stock management of dealer groups as well as independent dealers. She also won praise from senior colleagues for her willingness to take on the workload of staff who were on furlough during the pandemic.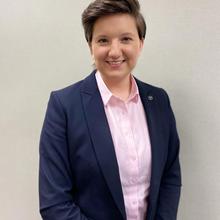 Caroline Petas
Sales manager, Mercedes-Benz of Bath, Sytner
Caroline, 28, first joined Sytner Mercedes-Benz's Weston-super-Mare branch in 2012 as a retail apprentice and has thrived since, leading to her promotion to first business manager at the company's Bath dealership in 2018 and then to sales manager at the same premises in January 2020. Shortly after her most recent promotion, she introduced a daily morning meeting for the sales department, as well as bringing in daily observation feedback, micro-coaching sessions and a forum for sharing best practice. This work helped Mercedes-Benz of Bath post a record-breaking year during which it tripled the gross profit per car sold. She also helped keep up morale among her team during lockdowns by organising virtual social events such as music, quizzes and staging an in-house version of MasterChef.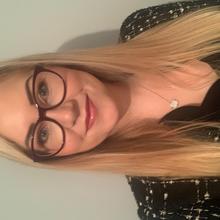 Gemma Rolf
Sales manager, Mercedes-Benz of Southampton, Marshall Motor Group
Gemma, 32, oversees the retail sales department at this busy dealership managing a team of 17. Her responsibilities include all aspects of new and used sales, amounting annually to around 700 new and 1100 used vehicles with a combined turnover of £45 million. In 2020, she had to adapt her targets after Mercedes removed sales targets and the volume bonus in reaction to the pandemic. She calculated the margin needed per vehicle to deliver the financial budget and in the second half managed to recover the losses and deliver 112% of her target in 2020. "Her performance in 2020 was exceptional," Lee Taylor, general manager at Mercedes-Benz of Southampton, wrote in her nomination. Gemma began as a sales executive in 2007 at Inchcape Renault, before moving to business manager. She moved to Ridgeway Mercedes-Benz (now Marshall) in 2012 and was made sales manager in 2016.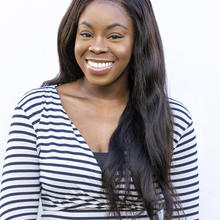 Moyosola Fujamade
National contract hire relationship manager, Kia UK
Moyo joined the fleet sales team at Kia UK in May, helping to grow Kia's corporate relationships. Following her graduation from the University of Portsmouth, she joined Kia UK as a planning analyst in 2014, then progressed to the PR department, where she managed the press fleet. She was promoted again in 2017 to senior press officer – events, where she managed the planning and execution of product launches, drive days and major international events. She won the Newspress Automotive Rising PR Star award in 2017, and was named a winner in the Inspiring Automotive Women Awards by the Automotive 30% Club in 2020. When moving from PR to the fleet department, Moyo's former manager, head of press and public relations Daniel Sayles, praised her "excellent expertise, knowledge and passion".