Winners 2021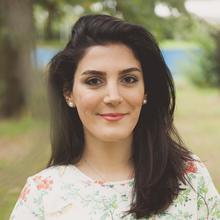 Donya Jasteh
System engineering lead, Jaguar Land Rover
Donya is responsible for Jaguar Land Rover's ADAS (advanced driver assistance systems) across multiple platforms and models. She joined JLR in 2016 after completing a PhD at the University of Birmingham in radar image analysis, sponsored by JLR. The research she did establishing a high-resolution radar imaging method is now patented by JLR and has been published in two journals by the prestigious IEEE (Institute of Electrical and Electronics Engineers). Her five years at JLR has seen her progress from lead engineer to technical project lead and, in 2019, to team lead, all while working on ADAS systems – the gateway technology for future autonomy. Her laudable ambition, as defined in her nomination, is to "play a significant part in achieving the goal of zero road traffic accidents, injuries and fatalities in my career".
Mobility and digital nominees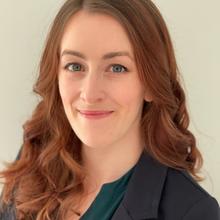 Josie Flannery
Digital services product manager, Audi UK
Josie's job within Audi is to use the latest digital technology to connect with customers, both before and after they buy their car. For example, in January she launched the Audi Connect Data Plug, which turns older generations of Audis into connected cars, both giving customers new connected functionality for their vehicle and allowing Audi Centres to alert them to imminent servicing. So far this year, over a quarter of used cars sold by Audi Centres have been activated to send service leads. Since joining Audi as a product analyst in 2015, she has been awarded Audi's employee of the month three times for her work in digital and connected car topics, most recently while in her current role in aftersales, where she launched a new Digital Lead Management tool, achieving the highest appointment conversion rate globally for Audi at 70%.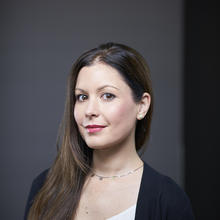 Anna Chudley
Electric vehicles programmes manager, Audi UK
Anna is responsible for Audi's e-mobility strategy and roll-out, reporting to the head of strategy. She joined the Volkswagen Group in 2006 as a service product manager, moving around departments until 2013, when she started overseeing Audi products. The switch to the electrification side came in 2016, and she was promoted to her current role in 2017. After managing the launch of the E-tron electric SUV, she helped create a pass that gave owners access to more than half of the UK's public charging infrastructure with one card/app. Take-up was huge – 73% of all buyers. "Anna has worked tirelessly to pave the way for our electrified Audi range," Bal Ahir, head of strategy for Audi UK, wrote in her nomination.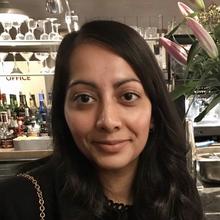 Amisha Patel
Product owner, FordPass Pro, Ford Motor Company
Amisha works in Ford's Enterprise Connectivity unit developing future digital products. There she oversees the development of the FordPass Pro app that delivers vehicle information and services to commercial vehicle customers. Her task was to oversee the build of the app from scratch and now she manages the roll-out of new features. The app has over 50,000 users and is well reviewed in the app stores. Amisha joined Ford in 2017 having previously worked for the company's IT department via an agency. She has impressed her manager, James Bridges, along the way. "Amisha puts quality first, resisting the timing pressures to ensure everything is delivered in the right way," he wrote in her nomination.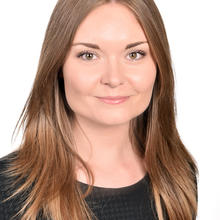 Charlotte Twigg
Mobility growth manager, Toyota GB
Charlotte is responsible for the development and rolling out of mobility services under Toyota's Kinto brand. A former Autocar rising star, Charlotte was previously nominated for her impressive work at Audi, during which time she worked at its Bavarian HQ supporting the roll-out of internet-based connected services in North America. She joined the Volkswagen Group as part of their Future Leaders graduate programme and spent five years working across the Skoda and Audi brands and group services department. During her time with Audi as future mobility programmes manager, she launched their mobility brand and premium mobility service in the UK. She moved to Toyota in 2020 to continue her passion for mobility, returning to the company that sponsored her degree in business management at Nottingham Business School, where she graduated with a first in 2014. Back at Toyota she has impressed by forging "a strong relationship with a car-share partner, which allowed us to steer through the challenges and restrictions that Covid-19 presented," according to her nomination.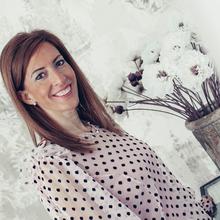 Dora Boganyi
Senior manager auto futures, Toyota GB
Dora joined Toyota in January to take responsibility for transforming the Toyota and Lexus retail network to make it ready for the newest automotive trends. Dora's career is a fast rise through the world of automotive retail and retail strategy, most recently in sales channel development and customer experience. She joined Toyota from fledgling off-road automotive brand Ineos Automotive, where she worked for just over two years, having been approached while at Rolls-Royce Motor Cars. There she oversaw future retail initiatives, strategic projects and franchise agreements for a new generation of dealers. At Toyota GB, she's already making her mark as she works on projects of significance not just for the UK network but also across Europe as the company transitions to becoming a mobility company. "Dora brings order and progress to a broad scope of work that is constantly breaking new ground," according to her nomination.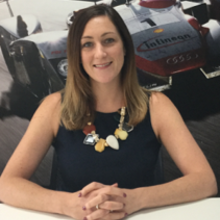 Jo Phipps
Sales strategy manager, Audi UK
Jo's self-stated ambition is to reduce friction in car buying and at Audi she's trying to achieve
that within the department that seeks to transform the sales process to something more
digital and more slick. One of her projects has been Audi on-demand, a flexible rental
service. She has also created the 'Transform' strategy, which looks for potential customers and then tries to convert them using digital means. In the first year of Jo's scheme, Audi achieved a 67% increase in sales 'lead' volumes against the previous year. She joined the Volkswagen Group UK in 2012, first with Seat before moving to Audi in 2016. She started as a future mobility manager and was promoted to her current role in 2017.