Winners 2021
Apprentice nominees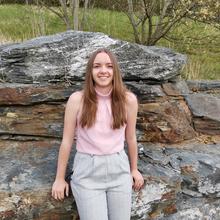 Abbie Croker
Manufacturing degree apprentice, Aston Martin
Abbie joined Aston Martin in 2017 as a degree apprentice and is now in her final year with the intention of staying on at Aston Martin full time once she completes her degree in applied engineering from Warwick University. She's a computer aided design apprentice currently working in the interior trim team on the instrument panel, centre console and doors. Abbie develops the assembly strategies ensuring that they are functional and that the parts can be physically made, impressing senior colleagues to the point she was specifically called back last year during lockdown to complete some urgent project work. She returns to her old school yearly to promote apprenticeships and women in engineering.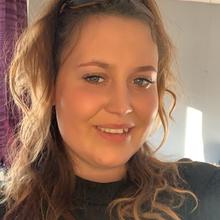 Abbieleigh Williams
Apprentice technician, Mercedes-Benz of Bristol, Sytner Group
Abbie decided on a career switch while on maternity leave, so she went back to college to gain an NVQ Level 3 in light vehicle mechanics and is now studying for a specific Mercedes-Benz qualification while on the brand's apprentice scheme. She has impressed while carrying out her roles at this Mercedes dealer, including assisting with routine servicing and warranty repairs and diagnosis of vehicle problems. "The quality of Abbie's work is always extremely high and this is mirrored by her college reports from Mercedes," Anthony Williamson, head of business at the dealer, wrote in her nomination.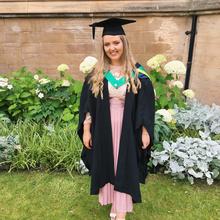 Amelia Briers
Finance graduate trainee, Bentley Motors
Amelia joined Bentley in 2019 on its graduate programme after gaining a first class degree in accounting and finance from Nottingham Trent University. She started in the strategic planning team, and now works in the sales and marketing finance team where her responsibilities include tracking and managing costs. Amelia won praise from her manager for her work on Covid-19 mitigation plans, successfully monitoring savings and delivering updated results weekly during the early stages of the pandemic. She achieved the sixth-highest mark in the world in the CIMA (Chartered Institute of Management Accountants) August 2020 operational case study exam and expects to achieve CIMA qualification within the next year to become a qualified accountant.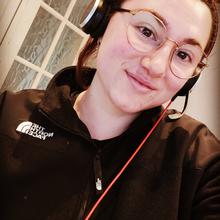 Amelia Westbury
Degree apprentice, battery engineering, Jaguar Land Rover
Amelia is progressing towards a future in battery engineering with just over a year to go in her degree apprenticeship at Jaguar Land Rover, which started in 2016. She will also finish her degree next year in applied engineering from Warwick University. She has impressed in her current role as a battery modeller, helping to develop, maintain, verify and validate JLR's library of electro-thermal battery models. "Amelia has acquired a good level of understanding of lithium ion technology and battery cell principles," lead cell engineer Hollie Patten wrote in her nomination. She was praised for her work developing a tool to enable the comparison of the resistance and capacity of a battery cell at various stages of its life.

Courtney Giles-Buchanan
Engineer tool maker apprentice, Mini Plant Swindon
Courtney is in her fourth year of an apprenticeship as an engineer tool maker within the press shop at Mini's Swindon plant, which makes body parts. A tool maker is responsible for the regular maintenance, repairs and modifications of all existing press tools, and as part of her training Courtney has been on a six-week placement in Germany at BMW's production plants at Eisenach and Leipzig. She joined from Army maintenance contractor Babcock, but despite working on tanks, she wanted to expand her role. At Mini, she has impressed with her attention to detail, and this year took over the induction for the new apprentices for the plant intake. Courtney also mentors the second-year apprentices.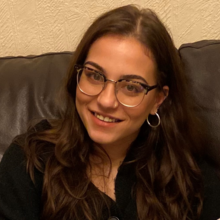 Deniz Uzun
Degree apprentice, raw materials analyst, Jaguar Land Rover
Deniz's work as a raw materials analyst is to understand Jaguar Land Rover's exposure of materials such as aluminium across the business to optimise buying power, but also looking into sustainability and reducing the carbon footprint. She estimates that so far her work has created an annual saving of around £2.5 million. Deniz is approaching the final year of her degree apprenticeship as she also nears completion of her degree in applied engineering at Warwick University. Her knowledge has increased supplier trust, "allowing her to play a critical role in supplier negotiations", her manager, Sinan Burak Sali, said in her nomination.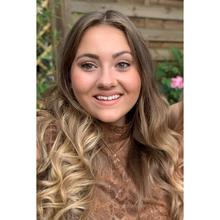 Elizabeth Olley
Advanced engineering apprentice, Ford Motor Company
Elizabeth is a fourth-year electromechanical apprentice at Dagenham engine plant gaining the skills to manufacture the latest Ford products, with training in both legacy manufacturing equipment such as computer numerically controlled machines and robots, as well as newer technology such as 3D printing. The Covid-19 crisis and Ford's involvement in helping to build urgently needed ventilators led to her volunteering as part of the VentilatorChallengeUK Consortium. Between April and June 2020, Elizabeth worked around the clock testing and repairing the machines, and in turn taught others. As production was increased at an unprecedented rate, her confidence, fast-attained knowledge and adaptability quickly identified her as a group leader. Her conscientious approach to identifying errors and problem-solving ability enabled her to encourage and support her team to exceed daily output targets for both volume and quality, leading to the overall production and testing of 13,347 Penlon Prima ESO2 ventilators.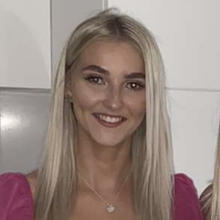 Ellie Chisholm
Manufacturing apprentice, Aston Martin
Since joining Aston Martin in 2018 at just 16, Ellie has completed her Level 2 foundation competencies learning how to use milling, and both computer numerically controlled and lathe machines. She has sped up her study for Level 3 in advanced manufacturing engineering in order to move onto a degree course this year. Her rotations started in the trim shop, then ergonomics, where she created a 3D printed tool as a suggestion for an ergonomic improvement. She then went to sales operations to experience working in a business environment and is currently assisting prototype builds of instrument panels. "Ellie epitomises an ideal apprentice, eager and open-minded, willing to learn new skills," apprentice trainer Patricia Merrett wrote in her nomination.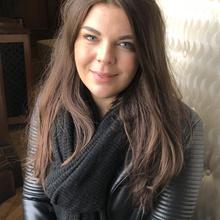 Ellie Crake
Aftersales graduate trainee, Bentley Motors
Ellie works cross-functionally to deliver connected car projects, both for point of sale and after the car has been purchased. She joined Bentley as a graduate trainee after gaining a first class degree in business management from the University of Birmingham and is gaining experience in the aftersales and connected car teams. During the pandemic, she was also quick to volunteer to support the production teams and spent over two months working on the production line. "Ellie is unfazed by anything, happy to pick up responsibilities well outside her comfort zone and deliver," Richard Norris, Bentley's head of aftersales product and launch management said in her nomination.

Ishreet Kaur
Degree apprentice, Jaguar Land Rover
Ishreet joined JLR as a digital and technology solutions apprentice in September 2020 in the middle of the pandemic, but has worked hard to overcome the challenges of remote working. Her achievements so far include the creation of a virtual environment to simulate a pothole brake test in computer-aided engineering, as well as creating virtual manoeuvres to test systems on the new Range Rover. Her A-level qualifications in maths and in production design, and her passion for learning, mean she's been accepted on Jaguar Land Rover's degree apprentice programme and will undertake a degree at Warwick University alongside her JLR daily responsibilities.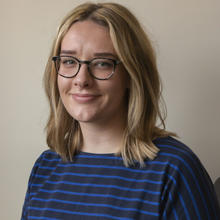 Joanna Duraj
Engineering degree apprentice, Bentley Motors
Joanna works to support the build of prototype and simulator vehicles, ensuring all electrical hardware and software are working. She's also high-voltage trained to help with the upkeep of electric prototypes, including safely shutting down and starting up vehicles. She has completed various placements around the business, including on the production line, and won the Higher Education Learner of the Year Award 2019 at South Cheshire College while finishing her Higher National Certificate/Diploma. One of her initiatives has been to create traceability when using high-voltage tooling, including documentation for sign-out. "Jo has been an outstanding apprentice from the moment she joined Bentley," engineering functional manager Tom Riley wrote in her nomination.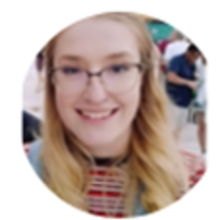 Lauren Leer
Seating apprentice, Jaguar Land Rover
Lauren is an apprentice in Jaguar Land Rover's seating team and in her time there has worked across the breadth of this engineering department. This has included the design and development of complex plastic mouldings that are part of the complete seat system, and the redesigning of second-row seat mounts including assessment of the performance and crashworthiness using computer modelling techniques. Her work has drawn praise from the seating leadership team, the design team and chief engineer for interior systems Andrew Barlow. In her nomination, he emphasised that despite Lauren still being an undergraduate, she had displayed all the leadership abilities of a competent, experienced engineer. Lauren will graduate from Warwick University with a degree in applied engineering next year. She started at JLR in 2016, began her degree two years later and is passionate about driving the latest innovation into the firm's vehicles.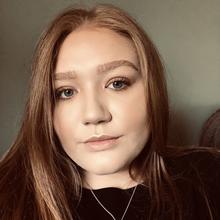 Megan Craddock
Chassis dyno test technician, Jaguar Land Rover
Megan is in her final year of a higher apprenticeship at Jaguar Land Rover within the emissions department, which involves organising testing within the company's vehicle test cells, ensuring they are running correctly and monitoring issues through an e-tracker system. In her time based at JLR's research base at Whitley, Coventry, Megan created a system for monitoring last-minute test requests that allowed for more test cell utilisation and so improved efficiency. She's also in the process of completing her Higher National Diploma in automotive engineering and an NVQ Level 4.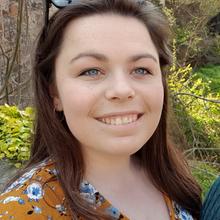 Megan Lewis
Structural test degree apprentice, Jaguar Land Rover
Megan is coming to the end of a six-year degree apprenticeship at Jaguar Land Rover during which she has worked as a structural test engineer. Her role is to provide verification testing on a range of components, from suspension bushes to brake hoses predominantly using hydraulic equipment. She also helped organise ride and drive events for the wider testing team, a total of approximately 150 people, to enable them to test not only JLR products, but also competitor vehicles. She will complete her degree in applied engineering from Warwick University this year and is on course to achieve a 2:1 at a minimum. She also has a foundation degree in automotive engineering technology.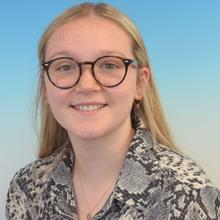 Niamh Frogley
Digital apprentice, Bentley Motors
Niamh is currently working towards her Level 4 data analytics apprenticeship, due to end in September. Data analysts collect, organise and study data to provide business insight and Niamh's role is to work on facilitating self-service analytics, where she has been at the forefront of building and developing Tableau dashboards to drive vital business decisions, early adoption and inspire further users across Bentley. She has built dashboards for various departments, including quality, finance and digitalisation. As part of this, she coordinates a weekly cross-business forum that includes executive sponsors and external experts. Niamh started straight from school and has successfully applied for a degree data science apprenticeship, which she will start in September.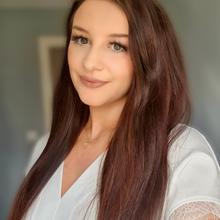 Robyn Turner
Degree apprentice, side impact and pedestrian protection systems, Jaguar Land Rover
Robyn is in the final year of a degree apprenticeship working in safety engineering, most recently within side impact and pedestrian safety. She's currently working on a new windscreen system designed to pass new head impact testing, specifically designing a new reliable test rig that will help verify its effectiveness. She's on course to achieve a first in her degree in applied engineering at Warwick University, due to end this summer. She won praise from her manager, passive safety system group leader Jon Howat, for her work amid the pandemic. "It forced us to change our working habits overnight, but Robyn still managed to deliver on her work and academic goals, which is no mean feat," he wrote. Robyn is also a STEM ambassador, supporting Jaguar Land Rover at the Women in STEM Careers Showcase at Sandhurst Royal Military Academy.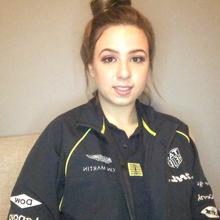 Shanice Mott
Manufacturing apprentice, Aston Martin
Shanice is in her final year as a body test apprentice and is completing a BTEC Level 3 diploma in engineering. As part of her apprenticeship, she has spent time in other engineering departments including quality, durability, safety and advanced manufacturing. In body testing, she carries out interior trim testing, including temperature durability, squeak and rattle, and various seat tests. She's now responsible for interior parts tests from planning to sourcing parts, completing the tests, reporting results and finding solutions to problems. Due to a reduction in the team size, Shanice has been given a lot more responsibility in the team and has been praised for "using initiative on a daily basis".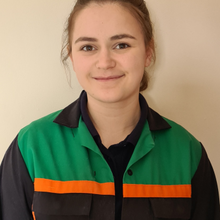 Sophie Jackson
Maintenance technician apprentice, Mini, BMW Group
Sophie joined BMW as a maintenance technician apprentice in 2018, spending the first year at the Mini Oxford plant training academy studying for her BTEC Level 2, and in her second and third year she completed her Level 3. That included a six-month placement within the lean manufacturing value-added production systems (VPS) team, where she led a project to create and implement a training facility in VPS for Mini Oxford workers, managing to complete the project £43,000 under budget. "This placement has been an exemplary demonstration of skills, creativity, flexibility and self-management," placement manager Graham Carey said in her nomination. She is currently studying for her Level 4 Higher National Certificate in engineering, and aiming to gain a full-time position in maintenance.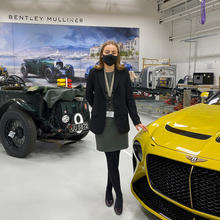 Charlotte Meenan
Commercial coordinator, Mulliner and Motorsport, Bentley Motors
Charlotte has recently finished a four-year commercial apprenticeship within Mulliner, where she gained a BA honours degree in business management and leadership. Charlotte led and managed improvement projects and worked cross-functionally to optimise working relationships and processes, while supporting the management of Mulliner's enquiries and orders. Throughout her apprenticeship, Charlotte also undertook multiple cross-functional business placements adding significant value and improving her wider business knowledge, with a final placement in the programme management office. Charlotte has now progressed to a full-time permanent role in Mulliner and Motorsport as a commercial coordinator, focusing on classic and coachbuilt projects, supporting customers through their journeys.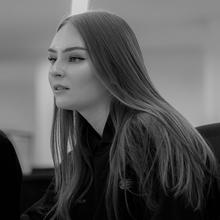 Chloe Crutchlow
Analytical measurement technologies engineer, Jaguar Land Rover
Chloe joined Jaguar Land Rover in 2014 working alongside the powertrain test operations team, and in 2016, as part of her apprenticeship, she gained a distinction in a foundation degree in engineering. She completed her apprenticeship in March, including her Bachelor of Engineering degree from Warwick University, achieving a first class grade with honours. She was awarded a TechWomen100 award and won the regional round of the Make UK Manufacturing Awards, progressing to the national finals. Chloe now works as an engineer within the analytical measurement technologies team, working on shifts with responsibility for the emissions equipment for eight vehicle test cells, including certification test cells where vehicles are tested to ensure conformance with emissions legislation. She works with three technicians and one fitter, managing this team informally. Chloe won the Autocar Great Women: Rising Stars Apprentice award in 2017, and was also featured in the Apprentice category in 2019 and 2020.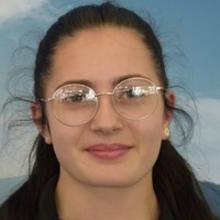 Jasmin Grayson
Apprentice vehicle technician, Westerly Dorchester BMW
Jasmin is responsible for undertaking maintenance, service and repair activities on all BMW and Mini vehicles. From day one of joining Westerly Dorchester BMW, Jasmin was very highly regarded. This was swiftly apparent from her glowing reports and reviews from the academy team and apprenticeship gateway passes through the BMW Group Academy. Jasmin has continued this form right the way through her apprenticeship with an attitude and approach that is a fantastic example to all. She has impressed by being calm, kind and positive when presented with tasks, and has shown a keen interest in learning any subject she is unfamiliar with. Jasmin would like to continue her progression all the way through to achieving the BMW Master Technician status in addition to the Level 3 and Level 4 Hybrid Certification. Part of her motivation is that this has yet to be attained by any woman. Jasmin has recently become the first female apprentice to pass her end point assessment and qualify as a BMW technician.