Winners 2021
Bhavisha Lad
Resourcing lead, Horiba MIRA
Bhavisha is responsible for a number of key aspects within the automotive product development company's human resources group, including leading resourcing campaigns for all roles. Her work assessing the new IR35 requirements from the government, to combat tax avoidance by contractors, has won praise from the company's HR director, Lisa Rowles. "Bhavisha is cited by external sources, legal advisors and recruitment companies as the best example of automotive company response to IR35 that they have seen," she wrote in Bhavisha's nomination. Bhavisha also won praise for her 'lunch and learn' sessions set up to engage with staff who can then be more knowledgeable about career progression within the business, reversing a negative perception of 'poaching' between departments. Bhavisha joined Horiba MIRA in 2018 from Cadent Gas.
People Development nominees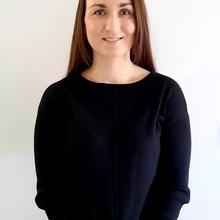 Bernice Fulton
Human resources manager, Volkswagen Group UK
Since moving to the Volkswagen Group three years ago from MasterCard, Bernice has impressed with her ability to create strong relationships in the company, helping it manage staff fairly and in line with good practice. Most recently she won praise for her support of the company's Diversity and Inclusive programme. "Her diligent approach and collaborative style set her apart," Penny Weatherup, the Volkswagen Group's HR director, wrote in her nomination. She recently led the company's application for the Inclusive Employers Accreditation, delivering a submission of such quality it won the company Silver, making it the first company in the automotive sector to be recognised.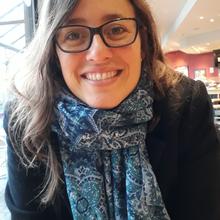 Berenice Kude
Product development footprint, communication and skills lead, Ford of Britain
Berenice leads Ford of Britain's Skills Sprint, a programme to train and retrain staff to support the rapid move from traditional internal combustion engine vehicles to electrified powertrains, connected vehicle ecosystems and service-based models. Her work has won high praise from her manager, product development business unit manager John Tabor.  "Berenice has taken a promising framework and a problem statement regarding future skills/footprint, and turned it into an amazing and culture-changing programme," he wrote. One initiative she instigated, dubbed 'What I have learned', is a weekly feature in team meetings where employees talk about a learning experience during the past few weeks. Berenice has worked at Ford since 2001, starting in finance in Ford of Europe's HQ in Cologne, Germany, and moving to the UK in 2006, switching to the product development department in 2020.

Jennifer Connolly
Group HR manager, Peoples Ford
Jennifer joined the Ford dealer group in 2017 from Kwik Fit to oversee the human resources needs for the company and liaise with the board of directors. She's in charge of all recruitment, training, talent management and organisational change, as well leading the apprentice recruitment plan, ensuring that the company has a pipeline of new talent in aftersales. She has impressed head of marketing John Johannsen, after turnover in the sales department halved. "Our sales force are more engaged and motivated within their role," he said. Jennifer also introduced a new communication platform for the group via Facebook Workplace designed to improve interaction across the group and break down geographical barriers. Jennifer gained an MA in business management from Edinburgh University in 2008.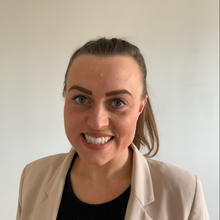 Laura Sutherland
Human resources business partner, Volkswagen Group UK
Laura joined Volkswagen Group UK from university in 2010 as a human resources coordinator after studying an MSc in human resource management. Since then she has been rising fast in the group, first with a promotion to HR advisor, before moving to Audi as people development manager. In 2017, she spent almost two years working for Audi in Australia, before returning in 2019 to her current senior position. Here, she's responsible for developing and implementing the Volkswagen Group's People strategy, including supporting the transformation of the business in a world of connected electric vehicles. She won praise from the Volkswagen Group's HR director, Penny Weatherup, for managing the student programme involving 96 undergraduates and postgraduates during the pandemic.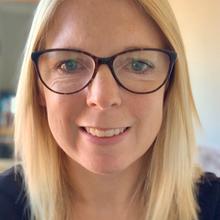 Sarah Pettinger
Human resources business partner, Volkswagen Group UK
Sarah joined the Volkswagen Group UK in 2016 from telecommunications company Dixons Carphone and her current role is to work with group directors and senior managers to ensure that the company has the right staff as the industry moves towards a more digital, electric future. She attracted praise in particular for her work last year "implementing one of the most significant organisation change programmes in recent years", according to her nomination.
The project was to pool resources to help the group better develop ideas and strategies in the pivot to a more digital future. "Sarah's ability to cut through complex topics to make
sense for the team and then hold us all to account for the delivery is fundamental to the success of the HR team," the Volkswagen Group's HR director, Penny Weatherup, wrote in her nomination."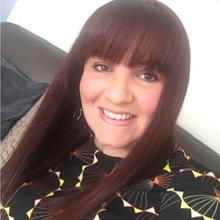 Jane Harrington
HR digital transformation manager, Bentley Motors
Jane joined Bentley as a graduate trainee in the IT department in 2001 and moved to human resources where she's now combining her skills to help shape Bentley's future ways of working and digital employee experience. She used her knowledge in the Covid-19 crisis to lead a project to allow managers to forecast the attendance of their team on site to enable the board to effectively steer people operations to guarantee employee wellbeing. Jane always considers the needs of the diverse workforce at Bentley, ensuring deskless workers have access to 'Colleague Connect' stations and launching a mobile app to private devices to enable all colleagues to access their data and make learning activities remotely 365 days a year.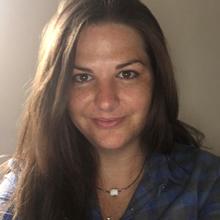 Jinty Prinsloo
HR business partner, Marshall Motor Group
Jinty was promoted in May to her current role after joining the dealer group back in 2020 from the airline Jet2, where she worked as an HR advisor. She won promotion after impressing with her skill in solving employee relations issues, according to her nomination. "Her ability to manage ER cases is above and beyond her remit," HR programme manager Katie Williams wrote. Jinty also won fans in higher management after streamlining the process to track employee relations cases, creating a spreadsheet to support the weekly reporting process that is now used to keep both the HR business partners and the senior board fully updated and more informed. She also created a visual quarterly summary highlighting risks and trends around employee relations, backdating it to 2018 to give retrospective trends.

Julia Brook and Niki Slaughter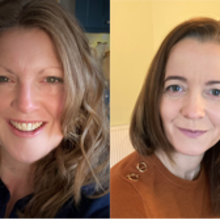 Julia Brook and Niki Slaughter
People team managers, software technology and new businesses, Ford Mobility
Julia and Niki are an established job-share team that are winning praise within Ford for their ability to change established thinking as they work to attract and retain top talent in the highly competitive software and connectivity spaces. Working out of Ford's future-looking Innovation office in Stratford, east London, Julia and Niki are tasked with finding and keeping those with a broader technology outlook, especially in the fields of connectivity and autonomous driving. To that aim, they have compared career paths in technology companies and have begun trialling new approaches to financial incentives to better help keep people. "Julia and Niki have done an incredible job building our culture and disrupting many of our approaches across the connectivity and mobility businesses, never easy within a large corporation like Ford," Mark Harvey, director of enterprise connectivity, wrote in their citation.

Emilie Thomson
HR business partner, Jardine Motors Group
Emilie joined the dealer group in 2017 as a junior HR business partner in the Jaguar Land Rover division and was promoted to HR business partner a year later, giving her responsibility for the JLR division and head office support functions overseeing 800 people. Recently she received plaudits for leading a big project to bring the valeting service in-house, which involved project managing the recruitment and training of 114 new employees across 39 sites. She also proved invaluable during the Covid-19 pandemic, impressing her team by devising an automated approach to recording the temperature of colleagues after noticing the old system was time-consuming. Emilie started in HR as an apprentice at the council-run Milton Keynes Service Partnership and has proved a "fantastic example of someone who has advanced her career rapidly after starting out as an apprentice," according to her nomination.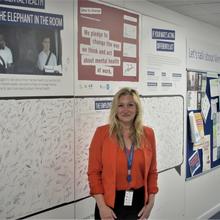 Debbie Francis
Senior HR business partner, Industrial Platform, Ford Motor Company
Debbie won praise recently with a pilot initiative called Team Mood, which provides managers with real-time data on how their teams are feeling at any given time, giving a useful snapshot of mental health and wellbeing in the workplace. During the worst of the pandemic, she also established and led a team of mental health 'first-aiders' to create a dedicated website for employees working from home to connect virtually. The site provides resources and tips on working and connecting with others remotely, including an internal chat site for employees to talk openly about mental health and wellness. Debbie has worked at Ford since joining in 2001, rising through the ranks to her current senior position in commercial vehicle Industrial Platform. She is also a trustee director of the Ford pension fund.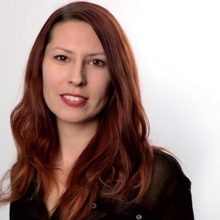 Holly Cooper
HR business partner, McLaren Automotive
Holly's role at McLaren is to find and develop the talent to match up with McLaren Automotive's future business plans. She was praised for her "relentless" work during 2020 to get everyone on board with what was described as a "significant change programme" at the supercar division as the pandemic upended its plans. "Holly ensured the basis for change was clearly communicated," head of HR Rebecca Corker wrote in her nomination. Her stand-out contributions included introducing the Culture Champions initiative in which members of each team volunteered to represent their departments at local Culture Forums. She joined McLaren in 2017 from marketing consultancy Reach, where she was talent development manager.