Winners 2021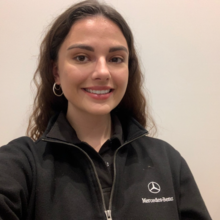 Samantha Anscombe
Qualified parts advisor, Mercedes-Benz of Swindon, Sytner
Samantha started as an apprentice in 2017 and quickly impressed her superiors, winning Mercedes-Benz's apprentice of the year in 2020. Now a fully qualified parts advisor, she helps colleagues and customers with parts identification, searching and sourcing. Her initiatives include working out where showroom traffic was busiest to better place accessory display cases, resulting in a successful change of layout. Her dedication is such that in 2019 she won employee of the quarter for assisting a "challenging" repeat customer find parts for their classic car, who then left her a great review for her hard work. Her qualifications include three IMI (Institute of the Motor Industry) diplomas, and she has just started a university degree course in psychology and counselling.
Aftersales and Workshop nominees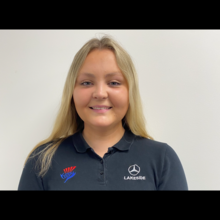 Kaitlin Baker
Trainee service advisor, Jardine Motors Group
Kaitlin joined Jardine Motors Group from the equestrian world in November 2019 but has impressed despite her junior position; for example, she recently finished sixth in the division for the number of service plans sold. She has been instrumental in improving the dealership's customer satisfaction index scores with her positive approach to customer engagement and when the business reopened after the first wave of the pandemic, Kaitlin covered staff roles in every department when they were short-handed.

Milly Johnson-Blake
Service and preparation advisor, Mercedes Bedford, Sytner Group
Milly, 22, started as a retail apprentice in 2016 but quickly moved to service administrator two years later, followed by a promotion to service advisor in 2020. Her ability to learn fast and apply that knowledge usefully led to a bit of quick thinking after a customer called in a panic after they had locked their keys in their car with their child in the back. Milly realised the customer could activate their Mercedes Me services app and talked them through the process, resulting in a quick resolution and a grateful customer. She has also developed a shared internal document so all departments can view the progress of vehicles through preparation stages, reducing wasted time.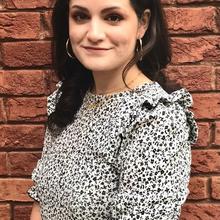 Harriet Venters
TPS parts planning and performance manager, Volkswagen Group UK
Harriet's recent innovations at Volkswagen's TPS (Trade Parts Specialist) organisation includes developing an offline trading tool that meant that parts centres could continue to
process orders even if an internet connection is lost. She also created a dedicated reporting suite focusing on customer call statistics, enabling improvements in the sales process to reduce abandoned calls and cut answer time. Harriet joined the Volkswagen Group UK's graduate entry scheme in 2016 after gaining a first-class degree in natural sciences from the University of Bath. She was promoted in 2019 to her current role in TPS overseeing network sales targeting and evaluating yearly promotional payments.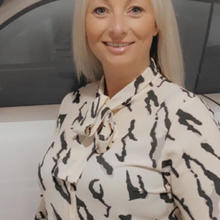 Hayley Bunn
Aftersales manager, Porsche Centre Colchester, Jardine Motors Group
The service and parts department Hayley oversees at this Porsche dealership managed to finish just £5000 behind budget in 2020, despite extended periods of closure. This performance is testament to Hayley's ability to keep the business moving despite the Covid disruption. She personally fielded all calls and emails, still around half the usual volume, from her dining table during lockdowns. Since Hayley joined the Porsche dealership from Toyota in 2018, its service department has gone on to become one of the most successful in the Jardine group. Hayley has just completed a professional course with Porsche where she is first of 34 Certified Porsche Managers. This has helped expand her knowledge to other areas and will help fulfil her ambition to become a general manager.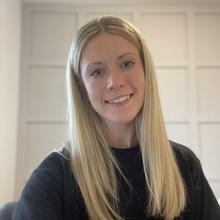 Becca Richardson
Aftersales commercial manager, Volkswagen Group UK
Becca joined the Volkswagen Group UK in 2016 after winning one of 13 places from 1500 entries to join the company's graduate scheme. She started at Skoda in B2B marketing
and events, before moving to used cars and then 2019 winning promotion to her current role, managing sales of oil and Adblue across the group. Achievements in the role include
launching new packaging for Volkswagen's Quantum Oil range that saved over 57,000kg of plastic waste in 2020 alone. She also introduced new marketing and branding for the oil and made sure the group's 600-plus retailers understood the changes. Becca also plays a key role in the Volkswagen Group's Diversity and Inclusion team to help build and maintain
female talent in the workplace.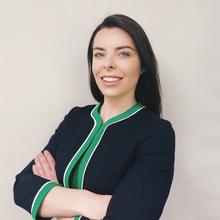 Lauren West
Lauren, 32, impressed at the Mercedes-owned dealer group when she reversed low staff and customer satisfaction rates at the group's Stratford site in east London, a job she took up in 2017 after moving from a BMW dealership. That led to her promotion in 2020 at a new flagship Mercedes dealership in Dartford, where a recent staff satisfaction survey came back with the highest score in the whole group. Lauren started in the industry at a Ford dealership as a vehicle technician and MOT tester in 2005, before rising to the role of service manager at a VW dealership in 2013. She took on the wider responsibility for all aftersales in 2017.