Winners 2021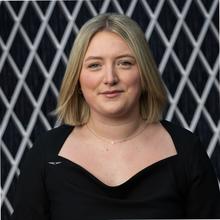 Lauren Martin
European press fleet manager, Genesis Motor Europe
Lauren has risen fast since joining Honda Europe as a placement student in 2015. After gaining her first full-time role in the automotive PR business managing the Kia Motors UK press fleet in 2017, she moved to Genesis Motor Europe this year to create, and manage, a Europe-wide press fleet operation from scratch. The new role means Lauren will establish press fleet operations for the brand in all new markets, set standards, oversee logistics, manage specifications and direct all concept car movements within the region.
Her nomination from Daniel Sayles, head of press and public relations at Kia UK, was full of praise for her work at the Korean brand. "Lauren is one of the most talented PR professionals I have worked with," he said. "Achieving so much at this early stage of her career surely puts her in a great position to become one of our industry greats." Achievements at Kia included helping to win 'Best Press Fleet', judged by the Guild of Motoring Writers, being named 'PR Rising Star' in the 2020 Newspress Awards and contributing to Kia's numerous 'Best Press Office' awards.
PR & Communications nominees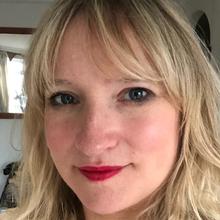 Danielle Baldwin-Rowe
Internal communications and engagement manager, Alphabet, BMW UK
Danielle works for BMW's business leasing arm where she's responsible for keeping the division's 430 employees up to date with the latest strategic and cultural plans. She's also the lead co-ordinator of the diversity and inclusion programme within BMW UK's head office. Her work on the D&I side has led to the group winning a bronze award from the Employers Network for Equality & Inclusion. Her work on this impressed Evie Johnson, BMW UK's retailer performance centre manager. "She has an authentic approach to her role and she is truly a pleasure to work with," said Johnson. "She dedicates a huge amount of her time to supporting the D&I network groups of which she has absolute passion for each and every group/issue." She joined BMW in 2005 in dealer sales before moving to head office in 2015 and taking her current role in 2018.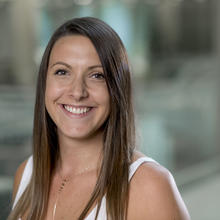 Katie Asplin
Communications manager, Alphabet, BMW UK
Katie manages all the communications externally for BMW's business lease arm in the UK, Alphabet. Her role includes putting out press releases, managing the social media accounts, submitting awards submissions, managing agencies and also crisis communications. She was promoted from her former role of digital marketing executive to her current position in October 2020 and is charged with moving the company's messaging towards a more personal, fresh and accessible tone as part of a brand overhaul. "Katie brings to the automotive industry progressive thinking and an enthusiasm for change. I have no doubt she is one to watch and will go far," Suzanne Gray, Alphabet's head of marketing and business development, said in her nomination. Katie joined Alphabet as a contractor in 2018 from PR agency Berkeley Global, where she had risen to digital services director. She has a degree in advertising and brand communication from the University of Creative Arts in Surrey.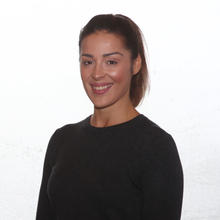 Laura Margott
Media relations manager, Audi UK
Laura handles media events, product launches, motor shows, press conferences and workshops for Audi, reporting to the head of PR. She joined the brand in late 2020 after three years as media manager for Seat. She started out in the business at Vauxhall on a year-long undergraduate programme before joining the company full time as a press and events officer on graduating from the University of Bath with a first class BSc in
sociology and psychology. Achievements at Seat include helping to launch the Cupra sub-brand and working with social media 'micro-influencers' to increase coverage on a tight budget with the loan of a car. "Laura is someone who will rapidly rise within the profession," predicted Audi's head of PR, Gavin Ward, in her nomination.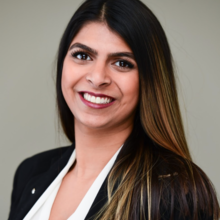 Lauren Prema
Media relations manager, Groupe Renault
Lauren is currently leading all external communications for Renault, Dacia, and Alpine. She began her career at Toyota on an industrial placement in 2011 during the course of her business, management and marketing degree at Aston University and, after a brief internship at Jaguar Land Rover, landed a full-time role at Fiat Chrysler handling its UK press fleet. Her experience at BMW UK's PR department for five years led to her winning a managerial job at Renault in 2020. She met the challenges of the pandemic by adapting previous face-to-face communications to a digital format and continued to deliver an excellent service to the media in the absence of the head of PR. Vincent Tourette, Renault Group UK's managing director, describes her as "very bright and highly thought of by professionals and journalists within the industry".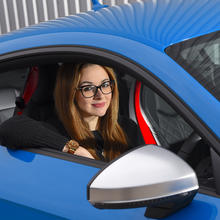 Becky Wells
Senior account executive, PFPR Communications
Becky, 27, started in automotive PR with established agency PFPR Communications in August 2020 but has already been promoted to senior account executive after impressing in her new career. She moved over from motoring journalism, where she had worked her way up to road tester at What Car? magazine. "Becky has made an exceptional start at PFPR, quickly becoming a valuable and capable member of the team," managing director Peter Cox wrote in her nomination. At the company, she works to promote a number of international automotive companies, leveraging her journalism experience to better present press releases and use her contacts to target journalists. She has recently enrolled in an undergraduate degree in intercultural communications with a minor in Japanese at Birkbeck, University of London, to help achieve her goal of working for the automotive industry in Japan.