Winners 2021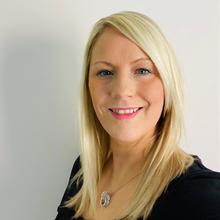 Natalie Wheeldon
Marketing manager, Audi division, Jardine Motors Group
Natalie's 20-year career at the Jardine dealer group began in sales admin and she has risen steadily within the company, through database admin and customer retention before moving into marketing, where she works to improve the visibility of the group's 14 Audi dealers. One of her successes has been to boost the dealers' social media following from 4500 in 2015 to 85,000 in 2020 by coordinating their content via WhatsApp. She has also introduced an effective FCA financial advertising due-diligence process to improve advertising quality. Jardine's head of divisional marketing, Alison Fowler, praised her effectiveness, saying she has a "wealth of knowledge" about the Audi brand.
Marketing nominees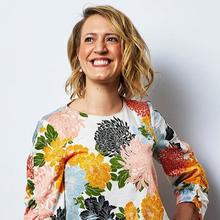 Alexandra Broomer
Brand experience manager, Hyundai Motor UK
Alexandra joined Hyundai in August 2020 and in a short space of time has made a big impact improving the brand's visibility through experiences and strategic partnerships. One example was managing the Hyundai Mercury Prize from her very first day, which "secured significantly more coverage and impact than planned", according to her nomination. Some of her other achievements in less than a year have included launching innovative virtual event platforms, which enabled customers to engage with the brand remotely, initiating a company-wide EV taskforce, securing new partnerships working towards a sustainable future, and strengthening the global sponsorship with Chelsea FC. Alexandra joined Hyundai from London marketing agency Initials, where she managed the global account for Harley-Davidson. Before this, she ran the global account for Jaguar Land Rover at Spark44 in their London and Shanghai offices (where she became fluent in Mandarin). Hyundai's head of marketing, Matt Dunnakey, is full of praise for her, writing: "Ali has demonstrated unwavering passion and determination to drive change within our organisation. When it comes to improving our business and the experience of our customers, she is a genuine force to be reckoned with."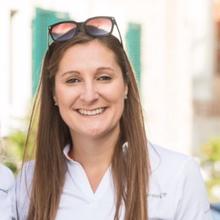 Helen Ferreira-Gomes
Brand and lifestyle events programme manager, McLaren Automotive
Helen heads the global brand and lifestyle events team for British supercar manufacturer McLaren Automotive, reporting to the chief marketing officer. She is responsible for creating and delivering luxury lifestyle experiences as part of the McLaren Experience Programme. Helen also manages McLaren's global brand marketing events, including media drive programmes and motor shows. Since joining McLaren in 2017 as experience events manager, Helen has increased her seniority throughout the events and experiences team, a key area for McLaren. She arrived from Audi UK, having been events manager for over three years in the events and sponsorship team. Here, Helen delivered partner activations with the likes of Bafta, Wired and Chelsea FC, plus national large-scale brand activations at events such as the Goodwood Festival of Speed. Helen's passion for automotive events and motorsport began during her seven years at the home of British motor racing, Silverstone Circuit. Helen organised key areas of large-scale public events such as the British Grand Prix, and managed driving experience programmes and key events for large car companies both at the venue and at international locations for Silverstone's in-house automotive agency. Helen graduated from Leeds Metropolitan University with a first class degree in sport and leisure management in 2007 after completing her sponsorship dissertation based on her work experience with Leeds Rhinos at Headingley stadium.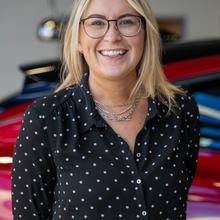 Aisha Doyle
Social media manager, Peoples Ford
Aisha leads the social media strategy for this dealer group, working with the wider marketing team. Her successes include identifying and working with 67 'hyper local' influencers who help tell the 'Peoples' Story' on social media, reaching two million people. She's helped connect Peoples' own staff via Workplace by Facebook to let them know what different departments are up to. "Collaboration is through the roof. We're engaging with departments we've never heard from before. The impact on quality is off the chart," John Johannesen, Peoples' head of marketing, said in her nomination. Aisha joined Peoples' social media team in 2016, becoming manager this year. "Aisha is ahead of the game," Johannesen added.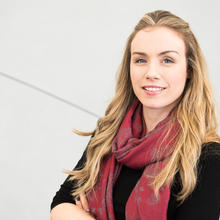 Alice Axtell
Product manager, Volkswagen Commercial Vehicles
Alice is responsible for pitching Volkswagen's range of Transporter vans and Amarok pick-ups exactly right for the UK market, tweaking specification, setting pricing and rolling out new models. One of her models will be the forthcoming Transporter 6.1 Sportline, which she specced up from a UK supplier to expand the range upwards. "Alice has a skill for combining what customers want in their vehicles with a commercial eye," Kate Thompson, Volkswagen Commercial Vehicles' head of marketing, said in her nomination. Alice joined Volkswagen as a sales executive after graduating from university in 2011, before moving to Volkswagen Group UK as a contracts manager in 2012 and moving to the product manager role in 2016.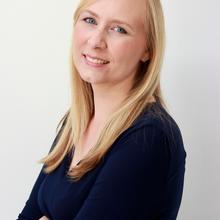 Laura Bignall
National communications and PR manager, Volkswagen Commercial Vehicles
Laura oversees UK brand communications for Volkswagen's Commercial Vehicles brand as
well as providing a local marketing programme for its 96 Van Centres. She recently also took
on responsibility for PR and events. She joined Volkswagen Group UK with Audi in 2015 after working on the brand account at advertising agency BBH, where she won account manager of the year. The move to Volkswagen Commercial Vehicles came in 2017, giving her management of a team of six staff. Laura also chairs the Volkswagen Group's Driven
Women Employee Network Group, aimed at supporting women to further their careers.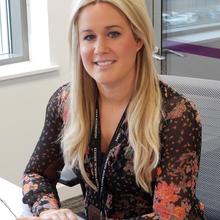 Sarah Pink
Brand manager, Skoda Financial Services, Volkswagen Financial Services UK
Sarah has spent the past 17 years rising steadily through the ranks at Volkswagen's finance
division, which she joined straight from full-time education. From starting out as a business
advisor, she's now responsible for all aspects of Skoda's financial services, including new
and used car sales, aftersales, insurance and rentals. Her innovations include introducing
online platforms that allow customers to purchase service plans directly, cutting a 30-step
process down to just four. She also pioneered Black Friday-style events for Skoda servicing, which has since been adopted by other Volkswagen Group brands. "Since taking on the role, Sarah has delivered a record-breaking performance," Adrian Millar, brand relationship director, said in her nomination.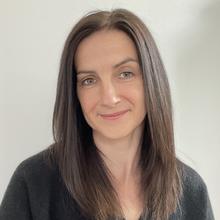 Nicola Burrows
Communications manager, Audi UK
Nicola's job is to develop and carry out campaigns for new car launches and she's already led the strategy for three of Audi's electric vehicles. Examples of her initiative include taking the opportunity within the SUV range campaign she led to create bespoke assets for other Audi territories, including Spain, Italy and the US, generating a global cost saving. Nicola's manager, national communications manager Kristy Venables, credits her with the positive impact on Audi's EV perception scores, calling recent customer awareness gains of the brand's electric vehicles a "phenomenal achievement". Nicola joined Audi in 2018 from Argos, where she rose to senior brand manager in her 10 years at the company.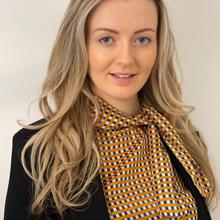 Christina Wilson
Digital manager, Audi UK
Christina was promoted to her current position overseeing the audi.co.uk platforms, including data analytics, user experience and digital marketing campaigns, in March after just 13 months in her previous role as digital support manager. There she helped contribute to Audi UK's highest-ever customer leads generated (up 56% year on year), and winning Audi UK employee of the month in February. "Quite simply, she is a star on the ascendancy," Antony Roberts, head of digital, wrote in her nomination. One of her achievements was to create content on the company website about Audi Connect and the myAudi app to better illuminate customers as to the benefits. Christina joined Audi as a commercial analyst in 2017 after working at Dyson as regional development manager.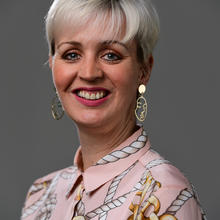 Verity Mercer
Head of CRM and digital experience, Groupe Renault UK
Verity began her career as a graduate trainee at Renault UK in 2001 and her career at the company has soared since. She currently reports to Groupe Renault UK's marketing director and manages a team of 11 in charge of digital performance and analytics, websites and platforms for both the UK and Ireland as well as customer relationship management. Her achievements include this year relaunching live Virtual Showrooms for Renault and Dacia within three weeks to keep sales going under lockdown, and helped set up Renault and Dacia's Select and Collect stock reservation tool as well as Renault Buy Online – all amid home-schooling and staff furloughs. Her career at Renault has twice involved stints in Paris, most recently for four years until the end of 2018.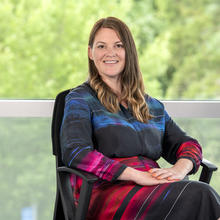 Louise McLoughlin
Brand consideration manager, Toyota GB
Louise's job is to bring in new customers to Toyota using a range of communications, including digital, social media, print and radio. Achievements in her current role, which she has held since 2017, include setting up the 'Search Strategy' across Toyota and Lexus that puts all the customer search activities under one holistic approach, ensuring a consistent message. She started at Toyota in 2012, moving from a Toyota dealer group where she led marketing. Louise has just completed a Marketing Week 'Mini MBA' course and is just about to start a brand management MBA as she sets her sights on a more senior marketing position.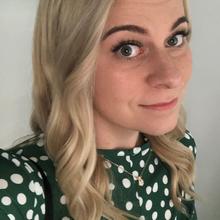 Abbie Dejong
Media manager, Mazda Motors UK
Abbie is responsible for managing all Mazda's online and offline paid-for media campaigns as well as media partnerships across all sales channels. She also manages Mazda UK's paid media agency and media plans. During the pandemic, she impressed with her efficient roll-out of promotions aimed at helping Mazda dealers to efficiently generate online enquiries while the dealership marketing staff were furloughed. She joined Mazda in 2018 from media agency Group M, which gave her the expertise needed to boost Mazda's digital effectiveness. She has impressed Mazda's head of marketing, Claire Andrews, in the process. "She's definitely one to watch," Claire wrote on Abbie's nomination.