Winners 2021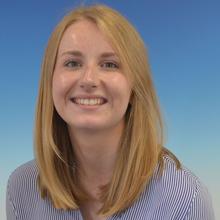 Lauren Sanderson
Graduate buyer, Bentley Motors
As a graduate buyer who took up her position at Bentley in 2019, Lauren is still early in her automotive career but there's already plenty of evidence that she has what it takes to be a star in the industry. Her role within purchasing is to manage a portfolio of components and suppliers to the value of €12 million a year, with a remit to cut costs without reducing quality as well as general supplier management. She agreed with her manager to achieve a 1% cost reduction across her portfolio but she developed a plan to increase that to three 3%, according to her nominator, Thomas Donachie, Bentley's commodity manager for metals and powertrain. "The roadmap by which she has achieved this is just as impressive as the result," he wrote. Lauren created a database of every single part she is responsible for: the material grade, the technology, the price, the supplier, the cost drivers and the competition. In doing so she gained much more understanding of the materials and processes, allowing her to look for savings and reduce the number of suppliers. She also volunteered to be the team champion of a new ordering system, enrolling herself onto the training modules to become a 'super user', and training others in the system.
Purchasing nominees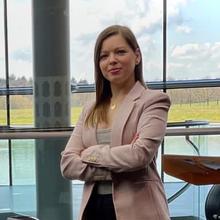 Anna Szturc
Senior buyer, McLaren Automotive
Anna went to McLaren as a buyer in 2019 from automotive supplier Valeo, based in Poland. After a promotion in March to this more senior role in McLaren's supercar division, she's now responsible for buying parts within chassis vehicle technologies, which covers brakes, tyres and wheels, and parts connected to reducing noise, vibration and harshness. She has impressed her colleagues by achieving a best-in-class cost reduction beyond company targets, strengthened a "previously strained" supplier relationship and reduced complexity on a braking system, cutting costs. This drew praise from Darren Goddard, McLaren Automotive's executive director of programmes. "All too often teams function independently but Anna has effectively pooled the engineering team, sales and marketing and the supplier to establish a commercial improvement on brakes," he wrote.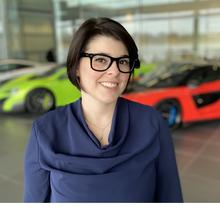 Arianna Miola
Senior cost engineer, McLaren Automotive
Arianna, 38, joined McLaren Automotive's purchasing team in 2019 after moving from supplier Denso, where she'd been working in Italy as a cost analyst specialist. Her role at the supercar maker is to deliver detailed cost targets for parts on future programmes, particularly focusing on electric drive components, as well as supporting ongoing negotiations for current production vehicles. She lists her biggest achievements as the creation of two different cost models, one for carbonfibre parts focusing on manufacturing and painting, and the second for battery packs. Arianna gained much of her experience working for Fiat Chrysler in Italy, where she rose to become system cost engineer before moving to Denso.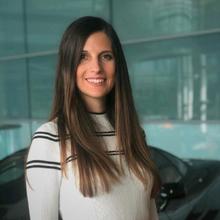 Marzia Cakilli
Senior buyer, McLaren Automotive
Marzia, 31, is one of just two people responsible for the sourcing of carbonfibre for the supercar maker and controls a budget of £42 million. She was promoted to the role in November 2020 after impressing in her first job at McLaren as a buyer for chassis vehicle technologies, including wheels, tyres and suspension parts. Marzia has proved invaluable during the pandemic by helping to cut costs, including a lifetime reduction of £700,000 on the new Artura hybrid, and saving the company £870,000 during the worst of the pandemic by persuading one supplier to reduce their bill. She also suggested that an over-supply of wheels could be turned into cocktail tables that could be gifted to customers. "I hate waste!" she said. She joined McLaren in 2019 after a stint at Rolls-Royce, which she joined in 2016 from Italian brakes maker Brembo.