Winners 2021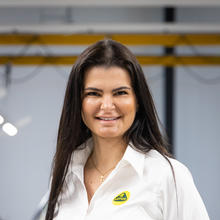 Barbara Garcia
Head of manufacturing programmes, Lotus Cars
Barbara's rapid elevation through the auto industry began in 2012 when she joined Jaguar Land Rover as a purchasing manager from utilities firm Severn Trent Water. She rose to business development manager within manufacturing after a stint helping JLR expand its manufacturing to Brazil. After a year spent in purchasing at Dyson's cancelled electric car programme, Barbara moved to Lotus in 2020 where she's now in charge of a £37 million budget overseeing projects directly related to manufacturing, in particular for the new Emira sports car. In less than a year she has impressed her boss, manufacturing engineering director Charlie Overton, who cites her resolution of an issue surrounding key in-house manufactured parts, praising her "dogged persistence" in helping solve it.
Manufacturing nominees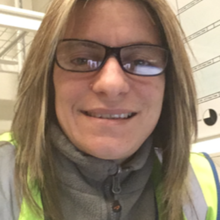 Laura Hewitt
Logistics operations shift manager, McLaren Automotive
An app created and implemented at McLaren by Laura, 38, has helped reduce part shortages per vehicle from 17 to 0.3, which has meant a 98% decrease in parts fitted after the car has been built. This then helped the introduction of retro fitment bays and controlled stops. Laura's knowledge of McLaren's logistics led to a promotion to shift manager this year, putting her in charge of three group leaders, seven team leaders and 70 other staff. She joined McLaren in 2016 as logistics group leader from Johnston Sweepers, where she was a stores supervisor. Having worked in warehousing since leaving school, Laura is working to her ultimate goal of promotion to head of logistics operations.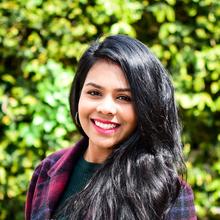 Sharon Suresh Kumar
Senior supplier quality engineer, Lotus Cars
Sharon works as a senior supplier quality engineer, assessing and approving products from around 60 suppliers globally, currently managing the interiors, seating and restraints commodities for new model car. She started her career in 2017 at engineering specialist consultancy Ricardo, following a first class degree in mechanical engineering from De Montfort University, Leicester. At Ricardo, she worked in various roles on the McLaren Powertrain projects, before shifting to Lotus in 2019. At Lotus, she has implemented a number of new processes to improve efficiency and also volunteers for the Women's Committee and the Multicultural Committee, and is a culture change ambassador. In just three years, Sharon has earned three promotions and is soon to start her part-time MBA at Imperial College, London.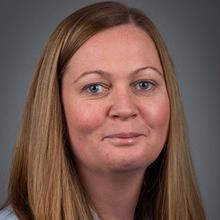 Claire Curtis
Industrial strategy manager, Nissan Motor Manufacturing UK
Claire works in Nissan's manufacturing strategy planning office. Her day-to-day role involves looking after the future financial health of the European manufacturing facilities with Sunderland at its heart. This can involve complex headcount planning and industrial strategy such as new model bids. Claire joined Nissan in 2001 after graduating from the University of Sunderland with a degree in business and management and spent the first part of her career within production control.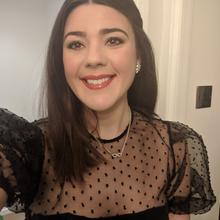 Kirsten Gooderham
Production control section manager/production planning specialist, Toyota UK
Kirsten, 27, joined Toyota UK in 2016 as a graduate, becoming a specialist two years later. Her job, based at Toyota's engine plant in north Wales, is to coordinate with manufacturing and management teams to ensure just enough engines are produced to meet orders from multiple vehicle assembly plants, without over-producing. This task became much harder during the pandemic, and Kirsten won praise for ensuring demand was met while also reducing finished engine inventory by 20%. Kirsten has twice led activities to improve production planning and presented these to global VIPs during the company's European plant Kaizen (improvement) events.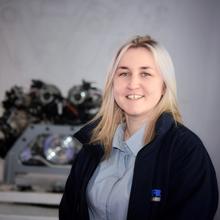 Joanna Rowe
Production manager, High Performance Engine Assembly Facility, Ricardo Performance Products
Joanna successfully led the assembly line set-up and qualification for McLaren's new hybrid V6 engine that runs alongside the V8 that Ricardo builds for the company in its Shoreham-by-Sea facilities. She joined the engineering specialist in 2016 after nearly six years at Jaguar Land Rover, where she rose to principal engineer for engine assembly. At Ricardo, she won promotion to her current senior role after her management of the 2018 production line upgrade to accept the V6 engine in an incredibly tight three-week shutdown window. She also successfully navigated the business impact of the pandemic during which demand profiles were changed significantly and maintained the typically outstanding levels of customer service and support. "This has resulted in us emerging from the crisis with a great team in place, all happy to be working for Jo," her line manager, operations director Jason March, wrote in her nomination.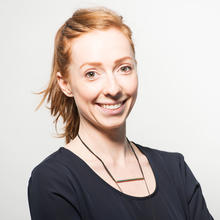 Clementine Misson
Supplier quality assurance manager, new model programs, McLaren Automotive
Clementine got her start in automotive in France, first for Renault-Nissan then at Toyota's Yaris plant in Valenciennes. She started as a welding quality expert in 2006 and won three promotions before leaving as vehicle launch manager and an expert in lean manufacturing. In 2018, she made the jump to the UK and McLaren, where she ensures the quality of parts used on the company's supercars are up to standard. Her team has since conducted 852 supplier part quality reviews ensuring zero quality issues. She has established her own operating system that gives real-time key performance indicators and monthly reports, allowing her team to make continuous improvement inputs.