Winners 2021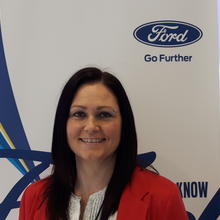 Lynsey James McCall
Transport operations manager, Ford UK
Ford's first-ever female transport operations manager is thriving in what has been a traditionally male environment. Lynsey oversees over 200 employees running key parts of Ford's logistics operation. Lynsey's management roles across Transport Operations include responsibility for delivering parts to manufacturing plants, Ford's central repair garage operation and Ford's in-house new-vehicle pre-delivery inspection (PDI) operation, which processes between 15,000 and 20,000 vehicles a year. Lynsey joined Ford as a manufacturing graduate engineer in 2000 before moving to logistics. In her current role, which she began in 2017, she has driven continuous improvement actions to increase the operational efficiency. She has been nominated for the Chairman's Leadership awards for diversity for her volunteer work supporting the annual Women In Engineering event encouraging females to progress a career in engineering through STEM subjects.
Operations nominees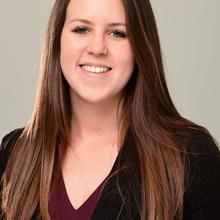 Jess Morrison
Vehicle distribution manager, Nissan Motor GB
Jess joined Nissan in 2010 after graduating with a first class degree in business studies from the University of Nottingham and has quickly progressed her way through sales and dealer support to become promoted to this senior role in 2017. Jess is responsible for all aspects of vehicle deliveries to dealers, ensuring stocks are at the right levels and managing the credit extended to dealers to pay for them. She impressed in the shift to new WLTP emissions standards in 2018 and 2019, which created huge bottlenecks in testing, holding up cars. Having been told by logistics organisations that helping out dealers with stock management could take up to 12 months, Jess figured out a system to complete it in just three. Her work promoted one of the finest lines of praise any employee could wish for: "Jess is so motivated and organised that she effectively makes any manager she works for redundant," Bambos Kouyiounta, Nissan's supply planning and distribution manager, wrote in her nomination.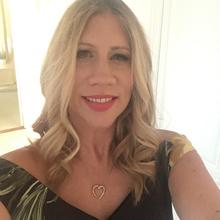 Gemma Crocker
Regional network development manager, Nissan Motor GB
Gemma is responsible for around 80 Nissan retailers in the UK and leads the brand's network strategy as it strives to position dealerships with outstanding facilities in the best locations. She's recently produced a strategy for Metro areas, and in her current role, which she began in 2015, has achieved the opening of three new sites in London, arguably the most difficult UK city to franchise. She joined Nissan from Volvo, where she was regional customer service manager, but she cut her teeth in automotive retail at Renault, where she spent 12 years, rising to operation performance manager. She's made her mark on Nissan, too. "Gemma has made a very material impact on the shape, scope and look and feel of the Nissan network," Paul O'Neill, network development manager, Nissan Motor GB, wrote in her nomination.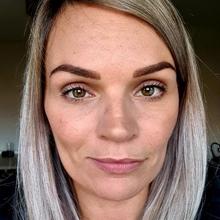 Kelly Jeffery
Customer experience manager, Alphabet GB
Kelly is responsible for ensuring the happiness of customers of BMW's business leasing arm, including tracking and reacting to complaints and feeding back to the business what customers are thinking. One of her key achievements has been to enhance the company's approach to complaint management and prevention. She joined the company in 2016 as a business process executive and has been promoted twice since, most recently in 2019 to her current role. "Kelly is one of those forces of nature who relentlessly pursues not only her own improvement but fosters positivity within those around her," her line manager wrote in her nomination.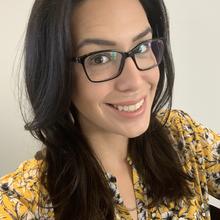 Maria Mattos
Aftersales quality manager, Audi UK
Maria is responsible for ensuring all Audi Centres deliver the same high level of servicing for
vehicles, creating (ideally) happy customers in the process. Maria oversees a team of five
'aftersales excellence coaches' who help drive improvement in satisfaction and reduction in
repeat repairs, and boost service centre productivity. Maria's department has subsequently
received a benchmark award from Audi's German HQ to recognise the high-standard
delivery of the global Workshop Test mystery shop programme. She joined the Volkswagen
Group in 2011, working as a business analyst, before moving to her current Audi role in
2016. She has a BSc degree in business management and international trade from the
Mackenzie Presbyterian University in São Paulo, Brazil, gained in 2007.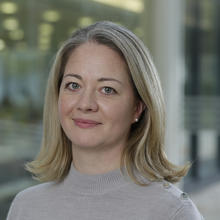 Leanne Christmas
Director of compliance, BMW Group Financial Services
Leanne is responsible for all finance compliance functions across BMW Group Financial Services companies, including anti-money laundering and fraud. The role oversees finance agreements arranged by BMW Group Financial Services and the company's business leasing division, Alphabet, covering almost 800,000 vehicles in the UK. Leanne and her team of 16 direct reports had a busy time during the Covid-19 crisis, when regulatory advice and guidance was more business-critical than ever as it provided support to customers. Leanne joined BMW in 2016 from Barclays, where she also worked on the regulatory side. At BMW, she has been instrumental in setting up the company's first-ever Female Leadership Network group at the BMW Campus in Farnborough. The all-female networking event was established to inspire and empower BMW Group's current and future female leaders.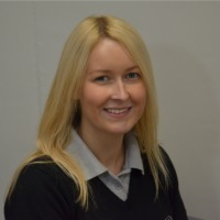 Lindsey Newby
Senior tax controller, Nissan Motor Manufacturing UK
Lindsey is based at Nissan's Sunderland plant but her role also covers Nissan's national sales and distribution company, for which she oversees the employment and income taxes compliance and reporting. Lindsey joined Nissan as a tax controller in 2019 and was promoted in November last year amid her vital work helping the company navigate the Covid-19 pandemic.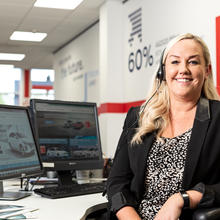 Nikki Haskett
Hyundai operations manager, RAC
Nikki joined the RAC breakdown team in 2011, supporting Hyundai UK directly, and has worked her way up to operations manager after experiencing every aspect of the business. She took full charge of the Hyundai-specific centre in 2020. During her time there, she's been nominated for or won a number of awards, either singly or as a team. She has impressed David Yearby, head of ownership experience at Hyundai UK, since joining. "I have been astounded by her knowledge, approach and encouraging management of the team," he wrote in his nomination. Nikki's cited achievements include driving the promotion service plans to customers, teaching 'soft sales' skills to her call centre team and helping push sales of the plans past £500,000.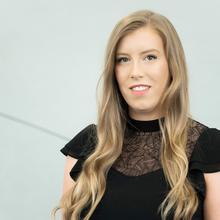 Charlotte Cook
Commercial manager, Audi UK
Charlotte's promotion to Audi commercial manager this year hands her the key
responsibility of managing the tactical budget in order to achieve national sales targets. To
do this she must liaise with multiple departments, including sales, product and fleet to
develop consumer offers for each sales channel and each model. She caught the eye of
senior management in her previous role as logistics planning manager for the whole of
the Volkswagen Group in the UK, when she first was called on to assess the likely impact of a 'hard' Brexit and then ensuring a smooth reopening of retailers after the first Covid-19
lockdown. Her planning was "key" to supporting decisions made at board level, her manager
Andy Williams said. "Needless to say the restart was impeccably planned and delivered in
line with our expectations," added Williams. Charlotte first joined the Volkswagen Group on the undergraduate programme in 2014 as part of a placement during her degree in maths from Sheffield Hallam University. She joined the Volkswagen Group full time in 2016.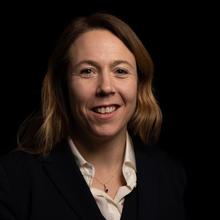 Clare Sisson
Group financial controller, Lotus Cars
Clare's job is to ensure best accounting practice at Lotus as well as developing and monitoring an effective financial control environment. Since moving to the job in 2019 from an architecture firm, Clare has redeveloped the system for financial reporting as well as overseeing the implementation of the SAP business planning software. In the absence of a specific financial planning and analysis role, Clare decided to take on the forecasts and the
budget process for 2020 and now into 2021. Her financial career started at audit and tax giant KPMG in 1999, and subsequent jobs have taken her to a variety of companies including Dyson, where she worked for five years. At Lotus, she reports to finance director Ben Dodds, who believes her skill sets could take her beyond accounting to chief financial officer.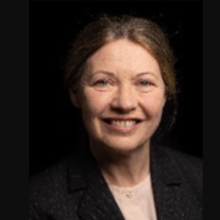 Gillian Maclean
Head of engineering finance, Lotus Cars
Gillian is responsible for the financial management of Lotus's engineering side, a key role as the company expands under owner Geely. As part of her role she has set up and managed a number of long-term engineering contracts principally for China and Malaysia and reviewed all engineering finance processes to give better visibility on costs. Gillian was hired to her current role in 2019 from the charity World Horse Welfare but this is actually her second time at Lotus – between 2002 and 2011, she also worked in engineering finance. Returning, she had to resolve a number outstanding issues that had built up and impressed management with her determination to solve them.

Kennedy Spaxman
Engineering financial analyst, Lotus Cars
Kennedy works with the engineering and R&D programme teams to help deliver financial objectives. She's also responsible for handling the government grant-funded R&D programmes, including helping with applications and providing accurate reporting to the awarding body once successful. She has helped control costs during the upgrade of the engineering facilities and won praise for her social, inclusive approach to team building when the team were separated during the lockdowns, including providing weekly quizzes. Kennedy joined Lotus in 2016 as an assistant accountant and has been promoted three times since, most recently in 2020.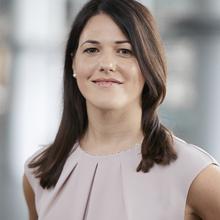 Helen Coombes
Head of business transformation, McLaren Automotive
Helen was promoted from head of purchasing at the supercar division in 2019 to first drive change within the purchasing department and then in 2020 to overhaul the procurement function for all vehicle programmes in McLaren Automotive. Helen has implemented new purchasing procedures, improving governance and visibility for all strategic purchasing decisions, while delivering programme management for the purchasing and SQA department across all vehicles. She had a vital role to play during the pandemic and post-Brexit, creating a supplier risk function to ensure continuity of supply and delivering proactive supplier management. Helen continues to work cross-functionally, creating high-performing diverse teams who enjoy what they do. Helen joined McLaren in 2013 as a senior buyer after working at JLR, before moving up the ranks in purchasing.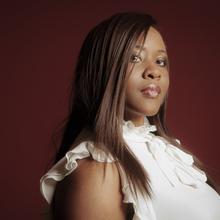 Oluwabukola (Buki) Okoro
Quality engineer, Ford Motor Company
Buki's UK role is to analyse data and work with product design engineers and manufacturing engineers to make better vehicles. She shone in a different role last year when she joined the Ford team as part of the Ventilator Challenge UK consortium that responded to the Covid-19 crisis. There she helped establish processes, defining measurables and co-developing the vital audit process – not an easy job because a medical device audit is much more detailed than for automotive. "I am extremely grateful to have had Buki on my team – her contribution absolutely helped to save lives," quality manager Alexandra Walker wrote on her nomination. Buki joined Ford in 2015 as a virtual assembly engineer before moving to manufacturing process engineer, a role that included helping install the new cylinder head assembly line at the company's engine plant in Romania. She's also a STEM ambassador in the south-east region, supporting local schools.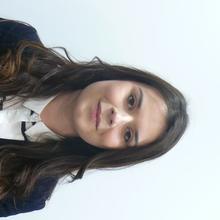 Francesca McGuinn
Product marketing manager, electric vehicles, Volkswagen Passenger Cars UK
Francesca's previous role was to assist Volkswagen Group managing director Alex Smith and the board of management by keeping them apprised of the operational and strategic management processes of the group. Her success in this role over the past two years has recently translated into a promotion to lead the product marketing team for electric vehicles within the Volkswagen Passenger Cars brand, giving her responsibility for agreeing UK specifications, establishing pricing and deciding on marketing activity. Her rise has been fast since joining the Volkswagen Group in 2016. She arrived after three years at PSA in the UK on a graduate placement, which she won after attaining a first class degree from Durham University in 2013. Francesca impressed Smith after supporting the launch of a company-wide customer loyalty programme. "Her rapid vertical progress through roles in the industry has been driven by her extremely thorough approach to mastering any opportunity that presents itself" in addition to her "high intellectual ability and extremely strong work ethic," Smith said in her nomination.