Winners 2018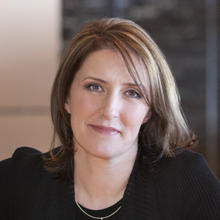 Helen Emsley, GMC, Buick
Executive director, global GMC and Buick design
Since winning the design category in our first Great British Women awards, Yorkshire-born Helen Emsley's already very senior role at General Motors has expanded. Since 2013 she's been head of design for GMC – US-centric but vitally important pick-up truck division. Then towards the end of 2016 she was also made head of design for Buick, a crucial brand for GM given its size in China, where it's currently that country's sixth most popular nameplate.
At the time her boss, GM design chief Michael Simcoe, had this to say about her promotion to Buick: "Helen is the right person to do it because she has this innate ability to pull a team together. We joke internally she has this ability to create a cult [around her]."
Emsley's route into auto design was a mix of conventional and improbable. She grew up in a mining village near Doncaster and had to fight to be able to study art at school. "My school meant well," she says. "They thought it meant being a starving artist, they didn't realise it could lead to lots of different types of jobs."
She went on to study textile design at Birmingham Polytechnic, which was where she first thought about automotive design after entering a vehicle-themed competition with a range of fabrics for a Ford Escort. "I wasn't into cars at all when I was younger," she says. "My father worked on the railway so went everywhere by train." Following the Birmingham course she won a financially supported place on the prestigious vehicle design course at London's Royal College of Art, again focusing on textiles. There she met GM's head of design at the time, Wayne Cherry, who was impressed enough with her work to offer her a job at the Opel design studios in Russelsheim, Germany, in 1989. Almost ten years later she was promoted to manage GM's colour and trim studio in the automaker's Technical Center in Warren, Michigan, and went on to become GM's global director for colour and trim.
Most people working in colour and trim don't make that leap into the design studio itself to work on the shape of the car, inside or out. Emsley, however, did, first designing the interior of the 2014 Corvette Stingray before moving to her current role as design boss at GMC.
Design Nominees

Lisa Reeves, Volvo
Senior manager, interior design
Reeves moved to Volvo in 2014, since when, working under the eye of Tisha Johnson, vice president of interior design, she has been responsible for cars' interiors from initial theme to production. Examples of her work include the V60 estate, launched at the Geneva motor show in March. Reeves joined Volvo from Bentley, where she created production designs for the Mulsanne and second-generation Continental GT and Flying Spur along with interior design proposals for Bugatti. Prior to joining Bentley in 2007, she worked at Jaguar Land Rover as a computer design modeller, joining the company in 2004 on a graduate scheme after gaining a first-class degree in transport design from Coventry University.

Cynthia Charwick-Bland, Royal College of Art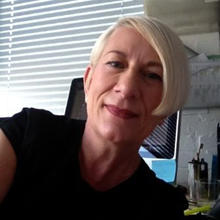 Cynthia Charwick-Bland, Royal College of Art
Tutor and consultant
Charwick-Bland specialises in interior vehicle design, materials and the art of concept building. Her career started in 1981 when she joined Volvo as an interior designer. She next moved to Saab and then to the UK's IAD design consultancy. In 2002 she returned to Volvo, again working on interiors, and was heavily involved in the company's 2004 YCC 'female designed' concept. After that she moved to MG Rover, Ford and then Volvo Trucks, all within the field of interior design. Today Charwick-Bland is a part-time tutor in vehicle design at London's prestigious Royal College of Art, as well as being a consultant.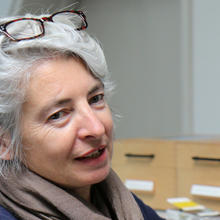 Lesley Busby, Nissan
Colour manager, Nissan's Design Centre for Europe (NDE)
Busby is a pivotal member of Nissan's London design studio, having been there since it opened its doors 15 years ago. She reports to design director Matthew Weaver, working on the colour and trim side. Busby started her career at Ford before a five-year stint with Honda setting up its design studio in Germany. For the past 24 years, however, Busby has been with Nissan and is credited with playing a big role in the company's renaissance in Europe. She liaises with teams in Europe and Japan in engineering, purchasing, product planning and quality control.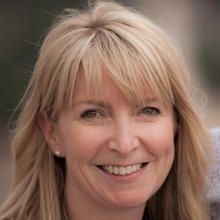 Siobhan Hughes, Jaguar
Chief designer, colour and materials, advanced design
Hughes has been responsible for the look and feel of Jaguar interiors since 2015, most recently sourcing and crafting materials for the I-Pace. Hughes has spent most of her career at JLR, having joined under Ford's ownership when she gained experience both at the brand's design HQ in Dearborn, Michigan, where she worked on truck interiors, and also at its cutting-edge Ingeni studio in central London. At Jaguar's advanced design studio, Coventry-born Hughes worked under Julian Thomson, pushing boundaries on colour and materials for influential concept cars such as the RD6 hatchback and the C-X75 supercar.