Winners 2018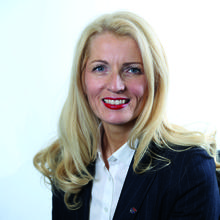 Clare Martin, Jardine Motors Group
Group HR director
Clare Martin was nominated by no less than eight people for this award, signifying the regard with which she's held within Jardine Motors Group in her role as HR director. It's an important job within UK automotive: Jardine is ranked as Europe's twelfth-largest dealer group according to the latest figures from dealer analyst firm ICDP. Trading as Lancaster, its 64 dealers focus mainly on premium brands including Jaguar Land Rover, McLaren, BMW, Mercedes-Benz and Aston Martin.
Martin's senior role includes a seat on the franchise board of the company and she reports directly to CEO Neil Williamson. He's a big fan of Martin's. "She has transformed our now award-winning people function since she joined nearly three years ago and the data speaks for itself," he said.
Williamson also praised Martin's championing of women in more senior roles within the company, a feat that has played a big part in Autocar awarding her the category win. Martin has managed to increase the percentage of women in management roles from 8% in 2015 to 24% today, with the goal of reaching 28% by the end of this year. She also worked externally for organisations such as 30% Club and WISE, which are striving to achieve the same aim of promoting women within automotive.
One nomination came from Victoria Walton, brand manager of Lancaster Skoda in Milton Keynes, who wrote that the "gentleman's club" atmosphere would have made it very difficult for a woman like her to rise within the retail industry. "This has changed dramatically over the past three years. I have been supported and encouraged to believe that there is better recognition of equality and a greater respect for women in the workplace," she said. She attributes the change to Martin. "Being promoted to brand manager isn't something I, as a female, would have considered possible before being introduced to Clare," she added.
Martin joined Jardine in 2015 after moving from the role of global vice president for HR for software provider eFront. Since then she has won HR team of the year within the wider Jardine Matheson Group, which has 400,000 employees globally. Also nominating her was Darren Jennings, brand director of Jaguar Land Rover for Jardine. He said: "She's an inspirational, high-energy leader who is always available to any staff member at any level."
Human Resources Nominees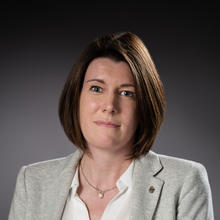 Gayla Cowie, Nissan
HR head, Asia & Oceania/talent management for Renault-Nissan
Cowie works in a very senior role overseeing a team of 110. She is based in Japan and is responsible for employees working in south east Asia, Korea, Australia and New Zealand, reporting to global vice president of HR operations Mark Stout. Cowie joined Nissan in 2001 as an HR graduate and has held a number of senior HR roles across a variety of regions, including HR director for talent management in Africa, the Middle East, India and Europe. She holds a master of science in HR gained from the University in Strathclyde in 2001 and a degree in English literature from the University of Glasgow.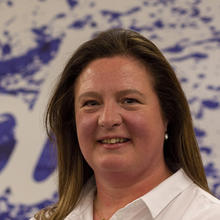 Jane Skerry, Ford
Executive director HR, Ford of Britain
As the head of human resources in the UK Skerry reports directly to Peter Godsell, vice president of HR for Ford of Europe. Now responsible for more than 13,800 UK Ford employees, Skerry has spent a good chunk of her career at Ford within various human resources roles. Almost all of those relate to employee relations, skills development, benefits and compensation within the company. Skerry studied Economics at Leeds University.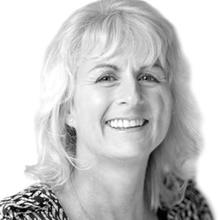 Alison Clarke, Inchcape
Group HR director
Clarke took the top HR job at Britain's Inchcape dealer group in 2015. Inchcape has 173 dealers, making it the fourth-largest dealer group in Europe, according to analysts ICDP, so Clarke's is a big role. She started out in automotive working at Ford in a number of positions supporting operations, vehicle design and engineering. She then moved into non-automotive HR roles with companies as diverse as Hilton, Whitbread and Hutchison Whampoa, before taking the job at Inchcape in September 2015.

Rachael Edwards, Mercedes-Benz UK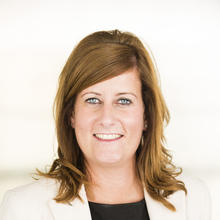 Rachael Edwards, Mercedes-Benz UK
HR director
Edwards is Mercedes' HR representative at board level in the UK, a position she has held since 2014. She was hired by the company back in 2009 from Woolworths, which she joined out of university, rising to the role of divisional HR manager. Edwards graduated from the University of Derby in 2002 with a degree in human resources management.

Liesa Neal, Mazda UK and Ireland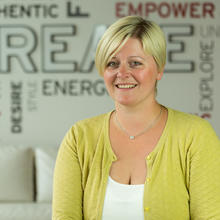 Liesa Neal, Mazda UK and Ireland
HR director
Neal was promoted to the top human resources job at Mazda UK and Ireland last year. She joined Mazda's HR team in 2005, marking her move into automotive after a career spent as a training officer in companies such as law firm Jones Day. Her first role was HR and development advisor, before being promoted in 2010 to the post of HR assistant manager and then HR manager in 2012. In 2016 she switched roles to become manager of Mazda's dealer training, managing an internal team and two training agencies. The UK is Mazda's number xxx European market, and Neal has influence over HR strategy across Europe.
Jane Humberstone, JLR
Director, global reward and mobility
Humberstone is in charge of rewards at JLR, where she reports to Ian Harnett, executive director of human resources and global purchasing. Last year she led a project to integrate people-related processes for JLR's 43,000 employees globally. She joined JLR in 2009 from Ford, where she had held various HR positions. At JLR she started out as head of compensation and benefits before moving to head of HR in production development and was promoted to her current role last year. She graduated from the University of Cambridge with a degree in natural science in 1992 and went on to gain a postgraduate diploma in personnel management from Manchester Metropolitan University.

Michelle Hepden-Dyer, JLR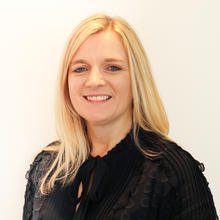 Michelle Hepden-Dyer, JLR
Engineering HR Director
Michelle Hepden-Dyer is responsible for the hiring and retention of staff within JLR's engineering division – no easy task as the company grows and the talent pool shrinks. She joined the firm in 2016 from a freelance consulting role working for Dixons Carphone and travel company Tui, as well as JLR. Prior to working for herself, she was global talent director for Bupa. She has also worked for Centrica and Tesco. She holds an MSc in human resources management and services from the University of Luton.

Helen Burrows, Marshall Motor Holdings plc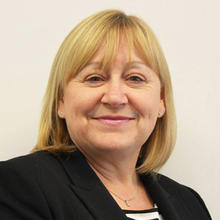 Helen Burrows, Marshall Motor Holdings plc
HR director
Burrows has been in charge of HR at Marshall since 2013. Since then the head count has grown from 1800 to 4000 and the firm is now Europe's thirteenth-largest dealer group with 102 sites, according to the latest figures from dealer analyst firm ICDP. One of Burrows' key jobs is integrating staff from businesses that Marshall has taken over, of which there have been 70 since she joined. She moved to Marshall from food and drink vending giant Selecta, where she rose to UK HR director in the six years she was there. Prior to that she worked for rival dealer group Inchcape, where she was head of HR operations.

Penny Burnett, Volkswagen Group UK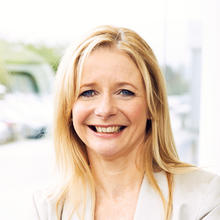 Penny Burnett, Volkswagen Group UK
Human resources director
Burnett joined Volkswagen Group UK's board in 2016 when she was appointed human resources director, marking an impressive climb through the ranks after joining the firm in 2007 as an HR business partner. She then moved to the role of head of HR operations in 2011 before being promoted to her current position, from which she reports to VW Group UK MD Paul Willis. Burnett oversees the staffing strategy for the VW Group's five combined brands in the UK, which together account for the largest amount of sales of any manufacturer in the country. She is committed to bringing more women into the business to reach 30% of roles by 2021. Applications from women to the VW Group have risen from 34% in 2016 to 44% this year, and the number of female hires increased from 44% to 49% in the same period. Before moving to Volkswagen, Burnett worked at UK intellectual property firm Barker Brettell and insurance firm AXA. She graduated from the University of East Anglia in 1996 with a degree in English.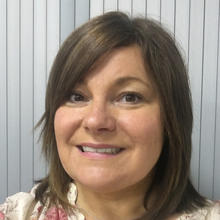 Jo Moxon, Pendragon
HR director
Moxon joined Pendragon, the UK's largest dealer group, last year to head up its HR department. She reports to Pendragon CEO Trevor Finn and is responsible for the firm's 9350 staff employed throughout the organisation, which includes Stratsone and Evans Halshaw. Moxon moved to the car industry from the position of HR director at financial services company BGL Group. She has worked in financial services most of her career, apart from a year at clothing firm ASOS as head of talent and development. She has a degree in human resources management from Sheffield Hallam University.

Annie Stubbs, Nissan Europe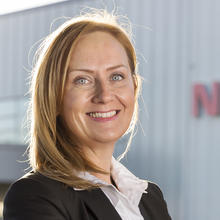 Annie Stubbs, Nissan Europe
Centre of Excellence learning and development manager
Stubbs is responsible for all leadership, behavioural and talent development across the Europe, involving 18,000 employees working in five languages across 17 countries. Based in Sunderland, she reports to Simon Woollard, talent general manager for Europe, and Gayle Anthony, director of global talent management and development. Stubbs also helps manage Nissan's global learning team. She cites her work to launch the Nissan Evolve project in Europe, which aims to boost employee learning, and is now working to adapt the Evolve project to operate on a global scale for Nissan. Stubbs joined Nissan in 2010 to work as senior controller for recruitment and training, moving to her current position in 2015.