Winners 2018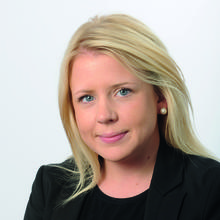 Michelle Roberts, BMW UK
Marketing director
Michelle Roberts leads a team of 57 in her role as head of marketing for BMW and is the only women to sit on BMW's UK board. It's a huge accomplishment for Roberts, who joined the firm on a graduate scheme back in 2000.
Roberts' first major role at the firm came in 2006 when she was put in charge of marketing the 5-Series and 6-Series ranges, a position she held for four years.
The big jump in her career came in 2011 when she was promoted to corporate communications manager, working specifically on the programme for BMW's large-scale sponsorship of the London 2012 Olympic games. The firm spent big on promotion, including a fleet of Minis and BMWs to transport athletes from site to site and the building of an impressive pavilion within the Olympic Park.
Following the successful games, she switched to Mini brand communications before being promoted to overall head of marketing, a huge achievement. Roberts, who is also a fluent German speaker, spent last year at BMW's Munich HQ as head of international brand and communication management, her first posting abroad and a key move for future promotion outside of the UK.
She returned to the UK this year after being promoted to her new role. "This is a massive job for a young female team member who started out on the graduate programme," BMW said in its nomination for her.
Roberts graduated from the University of Sheffield with a degree in German and business studies, specialising in marketing and organisational behaviour. Her degree included a 12-month work placement within the research and development department at Mercedes-Benz in Stuttgart, but it has been at Mercedes' arch rival where Roberts has truly made her mark on the UK automotive industry.
Marketing Nominees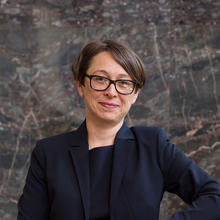 Lisa Brankin, Ford
Marketing director, Ford of Britain
Brankin was promoted to her very senior role in the UK – Ford's third-largest market globally – in 2015, moving from her previous position as director of dealer operations. Before that she was marketing manager for dealers and consumers, which was a step up from her first job at Ford, joining as communications, events and sponsorship manager in 2005. One of her marketing initiatives is Ford's Driving Skills for Life programme, which aims to engage with 18-24-year-olds by teaching them drive more safely. Originally from Northern Ireland, Brankin graduated from the University of Ulster in 1990.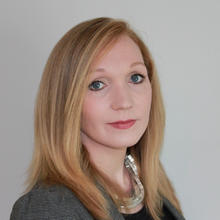 Lorraine Toolan, JLR
Global head of marketing, JLR Special Vehicle Operations
Toolan is responsible for raising the profile of Jaguar and Land Rover's Special Vehicle Operations division, which is responsible for creating low-volume, high-value cars like the Jaguar Project 7 roadster, as well as vehicle personalisation, heritage and branded goods. She performed a similar role under the division's previous Engineered To Order (ETO) guise after moving there in 2013 from the position of global product manager for the Range Rover Sport. She joined in 2000 as specification controller for Jaguar after working for then-owner Ford for three years. She graduated from Aston University with an MBA in 2006.

Claire Andrews, Mazda UK
Marketing director
Andrews has led marketing for Mazda in the UK for the past nine years, working on raising the profile of the Japanese brand beyond that of her "limited" budget, according to the brand's managing director, Jeremy Thomson. She leads a team of 22 and works closely with Mazda Europe on campaigns that sometimes cross borders. Examples of her successes including the title sponsorship of the Goodwood Festival of Speed in 2015, where the brand further differentiated itself with an MX-5-themed music festival. Andrews has established herself as a brand expert after joining the Japanese company in 2002 from Lotus cars, her first job in automotive. She has a degree in Spanish studies from the University of Portsmouth.

Geraldine Ingham, Volkswagen UK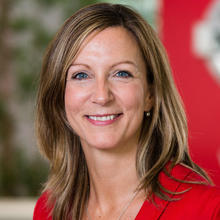 Geraldine Ingham, Volkswagen UK
Head of marketing
Ingham joined Volkswagen last year as head of marketing for the brand, having been poached from her previous role as marketing director of Nissan in France. She reports to Alison Jones, director of the VW brand in the UK. Ingham's job is to oversee both product and communications strategy for VW in its second-largest market in Europe after Germany and has been instrumental in forming a marketing strategy for its electrified models. Ingham was promoted to her senior Nissan France job in 2014 after impressing as chief marketing manager for small cars across Europe, a role she performed while based in the company's European HQ in Switzerland. She has held a number of jobs within Renault and Nissan including purchasing, distribution and programme economist. In the UK she was marketing manager for crossovers before moving to the continent in 2011. Ingham graduated from Aston University in 1990 with a degree in business and French.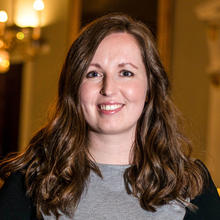 Victoria Finn, Pendragon
Marketing communications director
Last year Finn moved to a directorship role at the UK's dealer group, with responsibility for digital/online strategy for Pendragon's biggest names: Evans Halshaw and Stratstone dealers, Quickco parts and Pendragon Vehicle Management. Pendragon is the UK's largest dealer group, with 221 dealers representing 22 brands. Last year the firm sold 279,000 new and used cars. Finn, daughter of Pendragon CEO Trevor Finn, started at the firm in 2006 after graduating from Loughborough University. Based in Nottingham, she moved through the firm's marketing communications department before taking up her current position in 2014.

Souad Wrixen, Citroën UK
Marketing Director
Wrixen was appointed to her senior position at Citroën UK, reporting to managing director Bek Hassan, in September last year after moving from the role of digital marketing manager for PSA's finance arm in the UK. Since joining Wrixen has overseen the introduction of the 'Inspired by You' advertising campaign and secured sponsorship of Channel 4's First Dates series. Wrixen has worked for PSA since 1988, starting as a technical services assistant for Citroën UK. She moved up the ranks and in 2005 relocated to Italy to work for PSA in Milan as a production and pricing manager. She left Italy in 2014 after two years as supply and distribution director. Wrixen holds a degree in international relations with applied foreign languages from the Université Paul Valéry in Montpellier, France, and also has a master's from the UK's Chartered Institute of Marketing.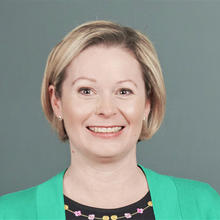 Kirsten Stagg, Skoda UK
Head of marketing
Stagg was promoted to her current role in 2016 after two years working as head of marketing for Volkswagen Commercials. At Skoda she has been responsible for the launch of the new 'Driven by Something Different' brand positioning and has just launched the 'Make Your Own Kind of Music' campaign based around a collaboration with Paloma Faith. Stagg joined the Volkswagen Group as a graduate trainee in 1998 and has impressed in her marketing roles to the point that she now oversees a team of 22 plus further agency staff. She started out at Skoda then moved to Audi as a marketing manager and onto the VW passenger car brand, where she rose to the position of national communications manager.

Sarah Cox, Volkswagen Commercial Vehicles, UK
Sarah Cox, Volkswagen Commercial Vehicles, UK
Head of marketing
Cox left her post at Audi as national communications manager to take up her current role with Volkswagen Commercials in 2016. Reporting to Carl zu Dohna, director of Volkswagen Commercial Vehicles, she now oversees the brand's product marketing activities including planning and launching new models plus all communications, digital strategy and events. Cox has a wealth of experience in UK automotive sales and marketing, starting in 1999 on a BMW graduate scheme aged 21. Her first role was in a dealership parts department, moving onto service advisor and then accounts clerk before finishing as sales and marketing manager for Mini at the dealership. In 2004 she switched to Audi as area sales manager, moving to academy manager and then national retail marketing manager. She was also temporarily head of marketing for seven months before moving in 2012 to the position of Audi's retail marketing manager.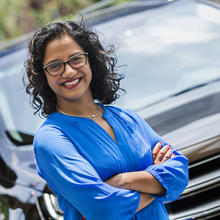 Usha Raghavachari, Ford
Marketing strategy director, Asia Pacific region at Ford Motor Company (Shanghai)
Raghavachari is responsible the future direction of marketing for Ford in China, taking into account new trends, such as electrification, and different mobility options, such as ride-hailing. Now based in Shanghai and reporting to Jeffery Marentic, executive director of production marketing, Raghavachari moved from the position of European head of marketing communications, Ford of Europe, where she was in charge of shaping the firm's brand communications strategy across Europe's 21 markets. She comes to her role from product management, with models including the original Ka and StreetKa. She also led the launch of the new Mustang in Europe. Raghavachari holds an MBA from Warwick Business School.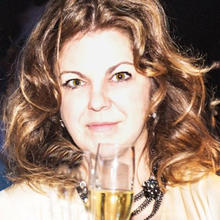 Heike O'Leary, Lookers
Group marketing director
O'Leary heads up marketing for this dealer group, the second biggest in the UK with 157 outlets, according to the latest dealer survey from analyst ICDP. She joined the motor industry in 2014 when she was made group marketing director for Benfield Motor Group, which became part of Lookers in 2015. Prior to that O'Leary worked for design consultancy 20:20, following a four-year stint as brand director for clothing firm Adidas. She holds an MA in international marketing from the Heriot Watt University School of Business and a postgraduate degree in European Business and Marketing from the University of Greenwich.

Verity Mercer, Groupe Renault
Verity Mercer, Groupe Renault
Head of brand engagement
Mercer is based in Paris for her role promoting awareness of all Groupe Renault brands, including Lada and Dacia. In doing so she liaises with all Renault markets globally to ensure each one understands the strategy. She reports to Phil York, brand strategy director. Mercer moved to the role in 2014 after working for Renault in the UK for many years. She joined the company as a graduate trainee in 2001 after completing her degree in French, German and management from the University of East Anglia and took on a variety of roles, including fleet communications manager. She was promoted to international key accounts manager in 2005, then moved to senior brand communications manager for fleet in business in 2010. She then was made senior brand communications manager for the whole UK operation 2013.