Winners 2018
Sue Slaughter, Ford
Purchasing director Ford of Europe & global TVM
Slaughter's rise to the highest levels of Ford senior management continues with this year's promotion to the role of director of purchasing in Europe, reporting to Ford's VP of purchasing in Europe, Werner Puetz. She is also responsible for Ford's Team Value Management (TVM) cost-cutting initiative within the supply chain, reporting to vice president of global purchasing Burt Jordan. Slaughter moves back to the UK from Cologne, where she was chief operating officer for Ford's joint venture gearbox maker Getrag Ford Transmissions.
Slaughter was born and brought up in Essex and joined Ford at its Dagenham plant as a business apprentice from school in 1987. In 1994 she gained a degree in business management including purchasing and logistics from the University of East London, and then rose through the ranks of business planning and logistics before making her mark in purchasing.
In her 2003-2006 role as senior purchasing manager for powertrain, she handled contract negotiations between Ford and PSA as the two collaborated on diesel engines. In her next role she was working with Fiat on parts sourcing for the joint production of the Fiat 500 and Ford KA.
She was on a fairly steady career path until the financial crisis of 2008-2009, at which point she caught the attention of bosses due to the way she handled key supplier relationships after some businesses important to Ford's production collapsed in the downturn. In 2009 she was rewarded with the job of global purchasing director for C/D-cars (including the Focus, Mondeo and Galaxy, among others), based in the US. Then in 2012 she was promoted to director in charge of purchasing for global B-cars, making her responsible for sourcing an increasing number of parts from suppliers local to China, India and Brazil. She impressed in that role and was promoted to the Getrag job in 2015.
In nominating Slaughter, the company praised her strong leadership skills and ability to build relationships in teams, saying she is a "great advocate for a team-based approach, bringing the best out of individuals and fostering an environment of inclusion".
Purchasing Nominees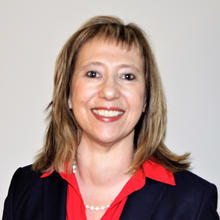 Julia Woodhouse, Ford
Director, global chassis purchasing
Woodhouse was promoted to her senior global role, based in Cologne, in 2016, having previously being based in Michigan from where she headed up worldwide purchasing for powertrains and drivelines. Her current job, reporting to Burt Jordan, vice president of global purchasing, is a crucial one as Ford looks to save costs by switching to modular architectures that can be applied across a range of vehicles. She moved to the powertrain job in 2011 after an earlier spell in Cologne, working as director of programme purchasing for Ford of Europe. Prior to that she was in the UK and Sweden, finding ways to merge purchasing between Ford and its then premium brands, Jaguar Land Rover and Volvo. Woodhouse joined Ford as a graduate trainee after leaving the University of Southampton with a degree in history.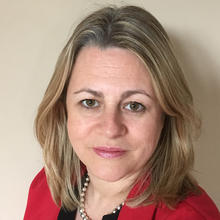 Helen Hoar, Ford
Global business manager, powertrain purchasing
Hoar's UK-based role is to work with suppliers for the purchasing of parts for engines and gearboxes globally, a job she has held since 2010. Prior to that she focused purely on petrol engines. Hoar's career started at Ford after she graduated from the University of Birmingham with a degree in manufacturing engineering and commerce in 1995. She started out as a buyer for interior trim at the firm, before moving in 1997 to the role of quality engineer for the Focus launch.

Samantha Fletcher, Ford of Europe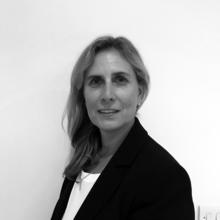 Samantha Fletcher, Ford of Europe
Senior purchasing manager, European Purchasing Strategy & Business Office
Fletcher's senior position in Ford of Europe purchasing has a strategic, forward-looking remit, including looking at how Ford builds partnerships with its suppliers. She's based in Dunton, UK, and reports to Werner Puetz, vice president of purchasing for Ford of Europe. She also manages teams based in Romania and Germany, where Ford builds many of its cars. Fletcher joined Ford in purchasing as a graduate in 1989 with a BSc in economics and business economics. Her first managerial role was in 1994, reporting to directors in both product development and purchasing in order to improve processes and relationships between the two areas.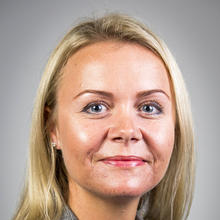 Louise Reynolds, JLR
Global purchasing director, electrical
Reynolds was promoted to her very senior position within JLR's purchasing operations last year, having joined the firm in 2013 as purchasing manager. She now reports to Dave Owen, global purchasing director for production and aftermarket. Her role within electrical is crucial given the speed with which companies like JLR are moving toward electric power, and it comes after impressing within interiors purchasing, where she focused on seating, instrument panel and cockpit supply. Reynolds moved to the company from construction firm Balfour Beatty, which she joined in 2011 after 11 years working in purchasing for Tata Steel. She joined there straight after graduating from Durham University with a BSc in physics.

Carol Jeffrie, Nissan Europe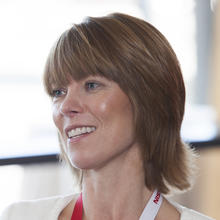 Carol Jeffrie, Nissan Europe
Purchasing Manager, Planning & Coordination
Jeffrie is based in Cranfield, Bedfordshire, from where she leads a team of 14 and is responsible for the performance reporting of Nissan Europe's purchasing team of 220 staff across western Europe. She also oversees cost reduction reporting for west Europe and Russia, regions that spend more than £6 billion each year. She reports to Derek Keys, general manager for purchasing planning control.Jeffrie has been with Nissan for 23 years, joining the Sunderland plant as a graduate controller in the purchasing team. She then worked for Nissan Europe in a supply chain management function, responsible for inventory management and powertrain teams.