Winners 2018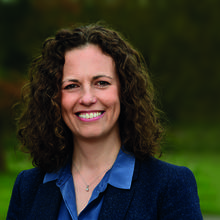 Rachael Thompson, Mercedes-Benz UK
Sales director
Rachael Thompson is the very definition of a rising star within the automotive industry, and her most recent move to the role of sales director for Mercedes in the UK cements her position as one of the most influential women in automotive.
Since joining the profession in 1993 as a graduate trainee at Ford's financial arm, Ford Credit Europe, Thompson hasn't spent longer than three years in any one role. The position at Mercedes brings the number of automotive firms she has worked for to four.
Thompson started on the financial side of the business after graduating with a degree in accountancy from the University of Huddersfield in 1992, but after almost seven years working for Ford Credit she made the switch to sales. Her final task as area manager was to act as the link person between Ford Credit and Ford's dealers, and that exposure prompted her next move to sales administration manager, monitoring dealership sales performance.
Then came her first company switch, moving to the Volkswagen brand in 2003 as an area manager responsible for liaising with dealers, before being promoted to regional brand manager, overseeing 48 dealers. She then briefly moved over to marketing before returning to sales as national used car manager at Audi in 2010.
Her third company was JLR, to which she moved in 2012 as national sales manager for Jaguar. Then in 2016 came the big job: UK sales director for all of JLR in the UK. On announcing her appointment, the head of JLR UK at the time, Jeremy Hicks, said Thompson had "had consistently proven her ability to manage Jaguar UK's national sales operations". This was a tough job – the product was flowing but Thompson had to oversee the transition to the 'Arch' concept that required dealers to invest heavily in dual-brand dealerships with an updated look and technology to better reflect JLR's ambitions.
Thompson's latest move happened this year, when she became UK sales director for Mercedes, the country's fourth-largest brand after Ford, VW and Vauxhall.
Sales (Brand) Nominees
Angela Shepherd, Mercedes-Benz Cars UK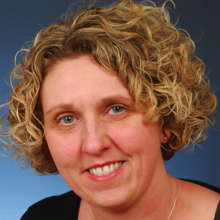 Angela Shepherd, Mercedes-Benz Cars UK
Network operations director
Shepherd has been responsible for Mercedes' UK dealer network since September 2014, when she was promoted from head of training for the company. As a mark of her success, Mercedes regularly scores highly in the National Franchised Dealers Association (NFDA) survey, most recently topping the list for profit return satisfaction. Shepherd, who is a proficient German-speaker, started at Mercedes back in 1990 as a graduate trainee after gaining a BA in modern languages and communications from the University of Wales in Swansea. Her longest-held position in the company has been as customer services director, a role she held from 2003 to 2013, during which time she moved the company from 26th to third in the JD Power dealer service satisfaction rankings.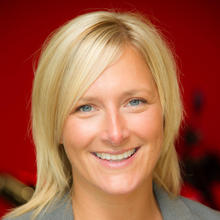 Rebecca Stead, Honda
Head of network development
Stead was promoted in 2016 to this senior position in which she is responsible for overseeing Honda's dealer network not just for cars but also motorcycles and power products. Stead has been with the Japanese maker in the UK for 19 years, 12 of which have been spent in various roles within sales operations. Prior to taking up her new position Stead was head of corporate affairs for the company.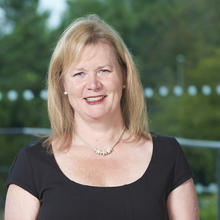 Paula Cooper, Toyota GB
Head of Consumer One
Cooper was named head of Toyota GB's new customer division, Consumer One, in 2016, promoting her from general manager of network development and putting her on the firm's UK board. In her new job Cooper oversees everything to do with customer relationships, utilising digital technology to ensure the company understands what its buyers want. In her previous role Cooper was in charge of developing Toyota's network of 200 or so dealers in the UK. She was promoted to that role in 2014 after moving from head of aftersales. She joined Toyota GB in 1991 in the vehicle supply section and held a variety of management roles since. Cooper has a BA in modern languages and politics and a post-graduate diploma in management from the Henley Business School.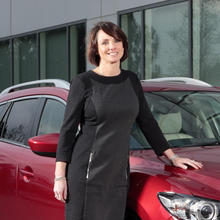 Laura Brailey, Mazda
Head of retail operations
Brailey oversees Mazda's 130-strong UK dealer network, leading a team of 17 staff and making sure the dealers are maximising sales while staying profitable in the process. She was promoted to the position last year from the role of national sales manager, and her new job adds responsibility for the relationship with Mazda's finance partner, Santander, and consumer programmes. Brailey joined Mazda in 1995 as maternity cover but stayed on to rise through the ranks within sales. She is now "hugely respected" among its dealers, according to the company.

Sally Jones, Mercedes-Benz UK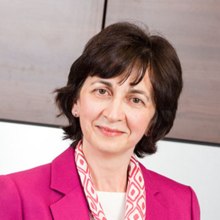 Sally Jones, Mercedes-Benz UK
Customer services director
Jones oversees a team of 70 in her role as director responsible for customer services, including aftersales, a job she has held since 2013. Jones joined Mercedes in 1984 and after a stint as PA to the director, she rose through the ranks of product planning, working out what models and trims would sell best and pricing them accordingly.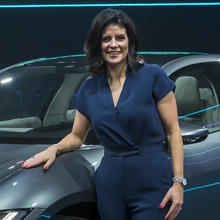 Anna Gallagher, JLR
General manager, sales operations
Last year Gallagher helped set up JLR's global sales operations department to better improve the company's effectiveness selling across different markets. She moved to her current role last year, prior to which she had a marketing position as global launch manager for sports and lifestyle cars. She took that job after impressing as global brand manager for the Jaguar F-Pace SUV. She joined Jaguar back in 2000 as part of a graduate training scheme, before moving over to work for then parent company Ford in a sales role. She then rejoined Jaguar in 2008 as product manager for the Jaguar XJ. Gallagher graduated from the University of Liverpool in 2000 with a degree in English and communications studies.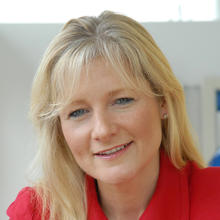 Julie David, JLR
Global director franchise operations and retail strategy
David is responsible all aspects of the JLR's global network of dealers, importers and exporters, including brand franchise standards, financial framework and partner strategy. She was hired in 2014 after moving from the position as lead consultant for business adviser Chaunger Limited. Prior to that she had a long career in UK automotive sales, rising to the position of Audi UK's sales operations director in 2010 after 10 years working for the Volkswagen Group in the UK. She started in automotive in 1994 with Ford, and gained a BA in business studies from Plymouth University in 1990.
Alice Jones, JLR
Global head of retail experience
Jones is tasked with managing the experience of buying a car from JLR dealerships globally, making sure the showrooms look and feel the same and establishing relationships with suppliers for all the materials, furniture and the other equipment dealers need. Reporting to Julie David, JLR's global director of franchise operations and retail strategy, Jones started at JLR in 2002, initially training dealer staff following a nine-year career at Marks and Spencer in human resources. She switched to sales in 2006, managing 13 Land Rover dealers. Jones graduated from the University of Leicester with a BSc in psychology.
Sarah Nelmes, JLR
Head of network development and learning
Nelmes is responsible for the UK franchises selling Jaguar and Land Rovers, reporting directly to JLR's UK MD Jeremy Hicks. In her role she's responsible for ensuring the firm's dealers maintain agreed standards, conform to the group's new dual-brand identity and stay profitable. JLR's dealer training academy is also under her command. She joined the company in 2012 from the Volkswagen Group, where she rose from an accountant position to regional brand manager in the years from joining in 1999. Nelmes gained a degree in business studies in 1997 from Northampton University.

Paula Stevenson, Aston Martin Lagonda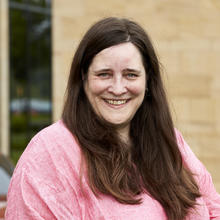 Paula Stevenson, Aston Martin Lagonda
Director of sales operations
Stevenson is responsible for global sales planning and delivery for its 160 dealers in more than 50 countries and also oversees the training for staff in those dealerships. She reports to Christian Marti, vice president and chief sales officer. Stevenson was promoted to her role las year after impressing in her previous position as director of material planning and logistics. In that role she says she redesigned Aston's global supply chain with more low-cost country sourcing across China, south east Asia and eastern Europe. Her switch to sales from the supply chain side represents one of the more dramatic career shifts on this list. Stevenson moved to Aston Martin in 2013 after working as a supply-chain consultant at Unipart Expert Practices. She began her career in 1993 at Honda UK as an engineer after graduating from the University of Birmingham with an MEng in mechanical engineering.

Alena Useinovic, Schaeffler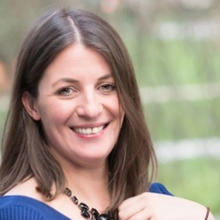 Alena Useinovic, Schaeffler
Vice president automotive
Useinovic joined the German engineering giant in 2014 to head up automotive sales for the firm's UK arm. Her customers for parts such as bearings and transmission elements include Honda, BMW, Ford, Volkswagen, JLR and Toyota, and last year she won a contract with one UK customer worth more than £350 million. Useinovic moved to Schaeffler from lighting and electronics supplier Visteon, where she was business manager within the European commercial team. She had been with that company since 2004, starting in business development. Useinovic graduated from Cardiff University in 2004 with a degree in international business management.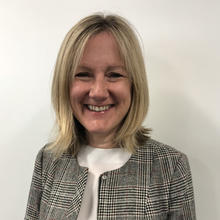 Fen Butler, BMW UK
Network facilities manager
Butler oversees 141 BMW and 138 Mini dealerships in the UK, ensuring they maintain standards set by head office and making sure that improvements maintain quality without costing the dealers too much. BMW says she was to thank for delivering in excess of £19 million of retailer savings last year. She took her current role in 2015 after moving from managing Rolls-Royce's dealer networks in Europe and South Africa. She joined Rolls in 2008 after eight years managing sales channels for BMW UK. After graduating from Bournemouth University in 1991, Butler worked in the hotel industry before switching to automotive in 1995 with UK leasing firm Alphabet.