Winners 2018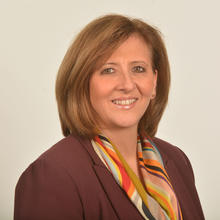 Diana Mackinnon, Lexus Edgware
General manager
Diana Mackinnon has grown a small north London Lexus outlet attached to a larger Toyota dealership into what her boss claims is now the largest Lexus dealer in western Europe.
In a tough financial climate she has delivered a profit of £625,000 in the financial year to the end of March – a figure that was £125,000 over budget, according to Simon Boxall, chief operating officer of the Lexus Edgware's parent, Jemca Car Group. The dealer now sells around 6% of all Lexus cars in the UK. In her best year, 2016, Lexus Edgware sold 663 cars, an "incredible" achievement, according to Boxall. "Our decision to appoint Diana has been repaid time and time again," he added.
Mackinnon started in the industry after leaving school in 1985, working in dealership administration. She then asked to switch to sales, which wasn't a common request for a woman back in the 1980s.
She joined HR Owen at Citygate Slough, now a Kia dealer but then Toyota, in 1995, rising to the position of sales manager. After impressing in that role she moved to the role of general manager responsible for two dealerships. She was promoted to the Lexus job in 2007, overseeing the build of the new dealership in 2008 and orchestrating its high-profile opening, featuring Arsenal manager Arsene Wenger, no less.
Building these celebrity-tinted relationships became a key part of Mackinnon's marketing strategy for the branch. She partnered with Middlesex Country Cricket Club, based in the nearby Lord's cricket ground, in 2013 and become the first official supplier of vehicles to the club's first team. Through the dealership, she supports the Amy Winehouse Foundation, which was set up in memory of the singer to support youngsters from deprived or troubled backgrounds. It's a charity that resonates with the north London community with which Winehouse is most associated with and where Mackinnon's market is.
Boxall praises Mackinnon's ability to get the best out of her employees. "Diana has always followed a team-orientated approach, which we believe is the key to the success of this business," he said. "Creating a genuinely happy place to work means customers keep coming back."
Sales, Retail Nominees

Nicola Gilda, Peoples dealer group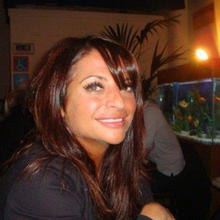 Nicola Gilda, Peoples dealer group
Group strategy and operations director
Gilda oversees the day-to-day operations of Liverpool and Scotland-focused dealer group Peoples, the largest independent group dealing solely with Ford in Europe, according to the firm. Her work at the business won her a place on Ford of Europe's consumer experience council, where she reported to Elena Ford, head of the company's global dealer and consumer experience and grand-daughter of Henry Ford II. Gilda is the daughter of Peoples managing director Brian Gilda and has worked at the firm since leaving school.

Pauline Turner, Chorley Group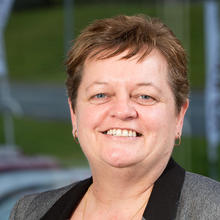 Pauline Turner, Chorley Group
Managing director
Turner oversees the operations of the 10-outlet dealer group based in the north west of England. She started out in the business in 1988 valeting cars before becoming a sales person. She reports to her brother Andrew Turner, Chorley Group's founder and chairman. Chorley Group was founded in 1989 and in 1994 gained its first Nissan franchise, for which Pauline Turner was made sales manager. She became managing director in 2015 and also sits on the Nissan Dealer Council, consulting the brand on future strategy.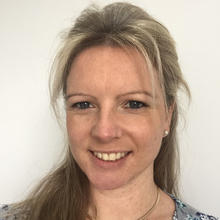 Alexandra Grieveson
Director, Worcester Carsales group
Grieveson is now director of the group started by her grandfather, but she has independently proven her success within it. When she joined in 2007 turnover was £45 million; now it turns over £88 million from five Vauxhall sites, three Suzuki sites and one each for Ford, Kia, Seat and Hyundai. Grieveson was promoted to general manager of one of the loss-making sites in 2010, and after three years turned it around to make a 3% profit margin. She is now a director of the group, overseeing day-to-day running and expansion plans. She continued her education while working, and in 2012 completed a master's degree in strategic automotive management at Loughborough University.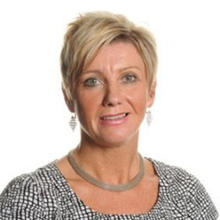 Yvonne Cubbage, Cambria
Head of business for Grange Jaguar Land Rover, Swindon
Cubbage was promoted last year to take charge of this Swindon JLR dealership run by Grange, part of the premium-focused Cambria Group. To take the role she moved from dealer group Hartwell, where she'd spent most of her career, rising to dealer principle of Hartwell Abingdon, one of Ford's largest dealerships in the UK. She joined Hartwell in 1983, then aged 17, working as a cost clerk but quickly rising to service director. After seven years she moved to sales – her first sale was a Fiesta XR2. In 1994 she became general sales manager, winning sales manager of the year Hartwell after three years.

Nahide Crisp, Lexus Woodford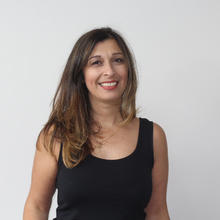 Nahide Crisp, Lexus Woodford
Centre principal
Crisp runs the Lexus dealership in Woodford, north London, one of the top three most successful Lexus centres in the country, according to her nomination. Crisp took the position in 2014 after moving from her previous job as sales manager for a local Toyota dealer. Her career in the business began in 1998 on a graduate scheme offered by Currie Motors, which started her off in a Toyota dealer. She says she won the job despite never having owned or driven a car since passing her test three years previously. She claims she experienced opposition to her appointment within the male sales force, who took bets on when she would leave, but she persisted and within two years became business manager. She holds a bachelor of law degree.