Winners 2018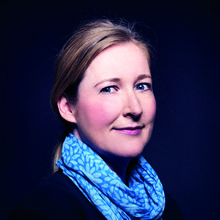 Fiona Pargeter, JLR
Customer experience director
Fiona Pargeter holds one of the most enviable roles in automotive communications: the top job in the discipline at Jaguar Land Rover. As of July, her new position as customer experience director massively expands her previous role as global communications director to include not only responsibility for public relations – essentially getting JLR's message across via publications such as Autocar – but also marketing communications, which speaks directly to potential customers via advertising, social media and what is now known as 'experiential marketing', which includes direct public interaction with JLR products at motor shows and the like. She's also in charge of 'customer insight', whereby market research is used to understand buyer behaviour which is then exploited in order to increase sales.
Pargeter joined JLR from Ford in 2009, making the jump just after Ford sold JLR to India's Tata Group. She arrived as global PR director for Land Rover, before being promoted to global communications director in 2012. She sat on the board of directors, reporting to Ralf Speth, before a reorganisation earlier this year changed the board structure. She now reports to chief commercial officer Felix Bräutigam, who joined at the beginning of the year from Porsche.
Pargeter, from Airdrie in central Scotland, began her communications career at Nissan, which she joined in a PR role after graduating from the Paisley College of Technology (now part of the University of the West of Scotland). By 1996 Pargeter was working for Volvo and from there she moved to Ford.
After moving from Ford to JLR, she quickly made her mark. One of her early successes was linking Victoria Beckham to the design of the Range Rover Evoque, the model that has played such a crucial role in JLR's recent success.
This is the second time Pargeter has topped the communications category in Autocar's Great British Women awards, after winning the inaugural event in 2016. Back then she gave this advice to aspiring women wanting to climb the ranks of the automotive industry: "Everyone has a talent, so find yours and apply it with passion. Be curious, never stop learning and remember to ask 'why?', not just 'what?'. Don't be afraid to take risks, to speak up and to have fun – and don't take yourself too seriously."
Communications Nominees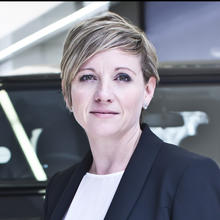 Gabi Whitfield, JLR
Director, international PR & publishing
Whitfield's rise at JLR continues with her promotion last year to a senior role that involves her leading the company's PR strategy within JLR's major global markets, as well as setting up a new publishing function, dubbed 'storytelling' – essentially drawing out details of new models or from company history to present online.Previously she was responsible for Jaguar's and Land Rover's brand partnerships and sponsorship, as well as car reveals and motor shows. She started at JLR in 2013 as global PR director for Land Rover, moving from Nissan, where she had risen to manager of European communications in her six years at the firm. Following her impressive rise after starting as a press officer at Mitsubishi in the UK in 1998, she received a Rising Star award from Automotive News Europe.

Debbie Hull, Mercedes-Benz UK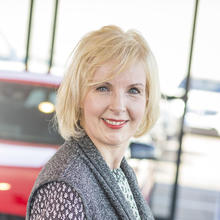 Debbie Hull, Mercedes-Benz UK
Communications director
Hull secured one of the most envied jobs in automotive PR in 2016 when she was promoted to lead communications for the rejuvenated Mercedes-Benz brand in the UK. She has worked for the German firm in the UK since joining back in 1994 and has risen through the ranks, moving to her current position from the post of brand and lifestyle communications manager. There she was instrumental in changing the brand perception of the company from its somewhat stuffy image to something cooler and younger, a feat she achieved by sponsoring events such as London Fashion Week.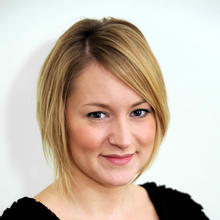 Nikki Rooke, Volvo
Vice president, external communications (Sweden)
Rooke was promoted last year to her senior communications role based at Volvo's headquarters in Sweden. There she reports to David Ibison, head of corporate communications, who in turn reports directly to CEO Håkan Samuelsson. Rooke moves up the ladder from her previous job as head of communications, events and sponsorship for Volvo in the UK. She moved to Volvo in 2012 having led communications for the Society of Motor Manufacturers and Traders (SMMT), the UK's motor industry lobby. Prior to that she worked as senior communications manager for global motorsport series A1GP. She started her career in public relations back in 2002 at the SMMT, which she joined after graduating from the University of East Anglia in 2001 with a degree in history.
Natasha Waddington, Hyundai
Natasha Waddington, Hyundai
Head of PR
Waddington has led PR for the Korean firm's UK operation for the past seven years, overseeing a team of five with two direct reports. She reports directly to UK CEO Tony Whitehorn, who praised her for "broadening our company's media reach" in his nomination. She had made her mark on the business at her previous employer, JLR, where she spent seven years in various positions within the premium brand's public affairs teams. Waddington graduated from Cardiff University with a degree in history.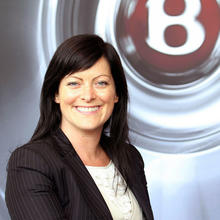 Andrea Baker, Bentley
Head of global media communications
At Bentley, Baker is responsible for global media communications, from news and social media to global media press launches, international motor show press conferences and bespoke luxury media events. She reports to Bentley's communications director, Andrew Roberts, and is directly responsible for a team of eight. She joined the luxury marque in 2012 from Porsche, where she was head of public relations for the firm's UK operation. Prior to that she held the top PR job at Volvo UK, before moving to Porsche in 2008. She graduated from Bournemouth University in 1998 with a degree in public relations.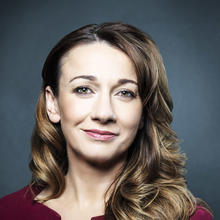 Helen McLintock, JLR
Global corporate affairs director
From July McLintock will report directly to JLR CEO Ralf Speth in a promotion that expands her corporate affairs role overseeing JLR's business image. Her senior position includes responsibility for government affairs, which requires her to oversee the company's lobbying for its interests in issues such as the environment and Brexit, and she also manages JLR's corporate and social responsibility (CSR) policy. McLintock became global corporate affairs director in 2015, moving from the position of legal director and company secretary. She's a strong supporter of flexible working within the company for women who want to have children and carry on working, as she did.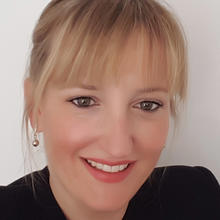 Kate Saxton, FCA UK
Public relations director
Saxton currently oversees public relations for Fiat Chrysler Automobile's mainstream UK brands of Fiat, Jeep and Alfa Romeo. Saxton was headhunted for the role while working at Honda, where she rose through the ranks to become manager for European communications after joining the Japanese car maker from university in 2003. At Honda she mostly worked in communications but did have a three-year stint as area sales manager responsible for the Midlands, where she oversaw a sales increase of 145%. She graduated from Bath University with degree in European studies and modern languages.

Kate Thompson, VW Commercial Vehicles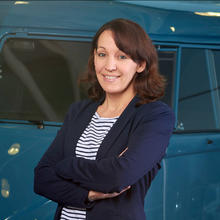 Kate Thompson, VW Commercial Vehicles
Head of Press and Public Relations
Thompson oversees the overall communications for VW's increasingly important van division, a job she's held since 2015. Since there she's overseen the relaunch of the majority of the range. She also took a leading role in managing communications during the VW Group's diesel emissions crisis. She started her automotive career in 1997 as a production editor on Fleet Car magazine, before moving to press officer at Volkswagen in 1999. She rose to product affairs manager, then to public relations manager, before being promoted to her current role.